One of the Asian's biggest Ad festivals – ADFEST 2015, is coming soon this March. This year's festival will take place on Thursday 19th – Saturday 21st March in Pattaya, Thailand with the bold new theme – 'Be Bad'.
ADFEST Extended the Entry Deadline till 23rd JAN for Regular Categories | 抓紧最后的机会!ADFEST推迟作品选送日至1月23号
Due to popular demand, ADFEST has extended the entry deadline for this year's Lotus Awards until Friday 23rd January.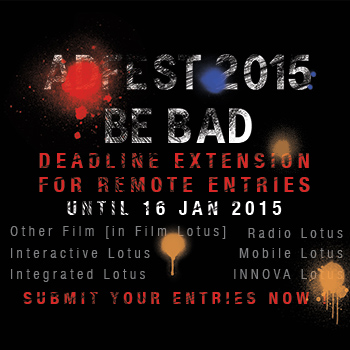 'BE BAD' AT ADFEST 2015, 19th – 21st March in Pattaya, Thailand | 2015年亚太广告节来啦!
The industry needs more of us to 'Be Bad' by taking clients out of their comfort zone. Shake it up. Be bold. Get clients in your corner, fighting for provocative work and the art of creativity.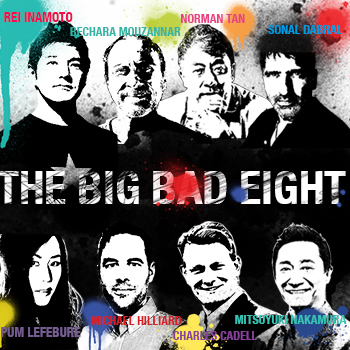 The Big Bad Eight: ADFEST's Jury Presidents For 2015 | 2015年亚太广告节敲定八大"恶"评审

Eight industry reputed advertisers are put together as Jury Presidents this year, who collectively influence some of the most innovative brands and agencies operating in the world today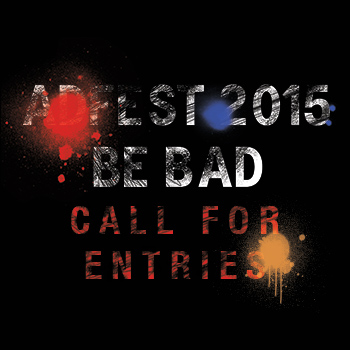 ADFEST 2015 Lotus Awards Call for Entires | 2015亚太广告竞赛作品征集
Celebrating excellence in advertising, design, production and marketing, the ADFEST 2015 Lotus Awards will include 18 categories…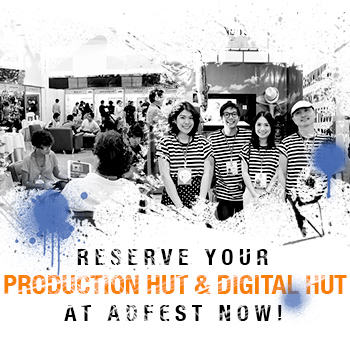 ADFEST's Production Hut and Digital Hut | 2015亚太广告节开设制作及数码公司展台
ADFEST hosts a platform created exclusively for production and digital companies to directly connect with the creative industry