Beclouded by Chinese New Year and Mother's Day, Father's Day was never a big deal in China. However, the holiday has picked up in recent years, and advertising agencies are seizing the occasion to create elaborate film scripts.
前有春节的喜气未散,后有母亲节的温情萦绕,在中国,父亲节似乎从未引起过太多的关注。然而,近年来庆祝父亲节的人越来越多,广告公司们瞅准了机会,开始围绕父亲节这一主题,精心地做起了文章。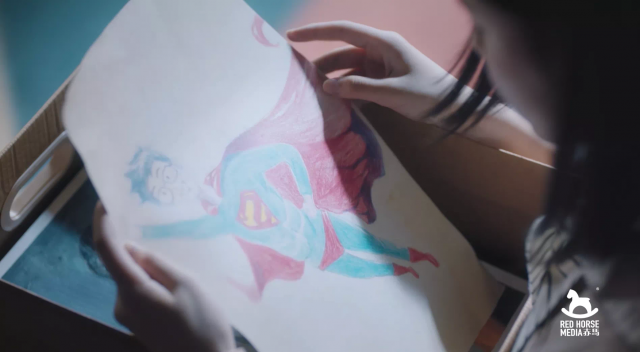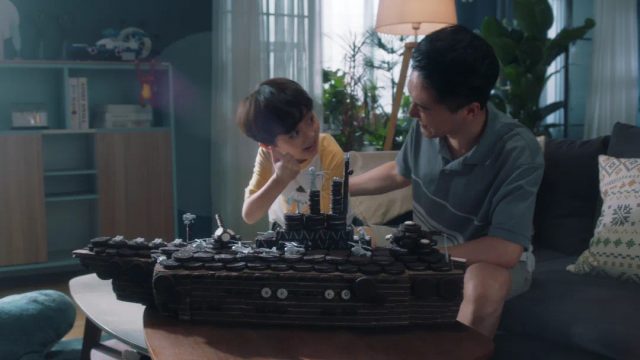 These last few years we have seen a handful of commercials using storytelling. Despite being an essential tool to make advertisements memorable, the genre had hardly existed in China until only a number of years ago.
在过去的几年里,我们发现一些广告片在推产品之余,也讲起了故事。虽然加入剧情与叙事,是让广告过目不忘的重要手段,但在中国仅在近几年,业内才开始越来越多地采用这一手法。
Here are three examples of Father's Day films brightly using storytelling to touch audiences on a human level, incite consumers' instinct, and, consequently, marvel those in the advertising industry.
下面这三部父亲节主题的短片,便是剧情广告片的典范,它们巧妙地利用优秀的剧本,去触碰受众内心的柔软,刺激消费者的购买欲,这一自然地转换,让人不得不赞叹。
Huawei's story jumps between past and present to explore a father's perspective and relationship with his daughter. The director interviewed members of the Huawei team about their family stories to create a multifaceted and relatable father figure. The ending is both touching and funny, highlighting the smartphone's built-in feature to erase photobombers.
华为的故事在过去和现在不断转场,展现了不同时期父亲的视角和父女的关系。该片导演采访了华为团队的部分成员,将他们的家庭故事作为素材,塑造了一位立体多面又真实亲切的父亲形象。故事的结尾即有趣又感人,还凸显了华为智能手机一键去除路人甲的自带功能。
Huawei 华为
Agency 代理公司:HAVAS
Production 制作公司:WE PRODUCTIONS
Director 导演:Adam 亚当
DoP 摄影师:刘派
In a very similar plot, but from a daughter's perspective, Honor (that's owned by Huawei) also goes back and forth in time. The ad features a moody artist that exploits her father as a model for her drawing practice. In the end, she makes him a touching homage by using her tablet.
在另一部以女儿视角展开,剧情相仿的短片中,荣耀(华为旗下的手机品牌)广告也是在过去与现在穿梭。讲述了因压力情绪化的画家女儿,对从小到大给她做模特的父亲开始不耐烦。最后,女儿用荣耀平板为父亲创作了致敬父亲,感恩父爱的作品。
Honor 荣耀
Agency 代理公司:戎马
Production 制作公司:Red Horse Media
Director 导演:曾燕云
DoP 摄影师:辛伟
In a series of three spots, Oreo explores different types of fathers: the cooking-phobic one, the busy one, and the clumsy one. The brand sees in their cookies a point of connection between them and their children. In this commercial, there are no professional actors, and there was a lot of room for spontaneity and playfulness during the shootings.
在奥利奥的三集系列广告中,则展示了不同类型的父亲:热爱厨房的父亲,工作繁忙的父亲,笨手笨脚的父亲。奥利奥饼干则作为这些父亲与子女的纽带。这部系列广告中并未聘请专业演员,拍摄的过程中鼓励即兴发挥,展现自然的亲子趣事。
Oreo 奥利奥
Agency 代理:Tianyukong(SH)上海天与空
Director 导演:余欢
DoP 摄影师:杨茗杰
May next year welcome the same excellence in Father's Day storytelling — a newcomer combo in the Chinese ad universe.
希望明年的父亲节,我们还能看到更多如此优秀的父亲节故事,让这位中国节日广告宇宙中的新星大放异彩。