AdFest 2019 was another great success, but for the Chinese industry it really hits home that China's involvement in awards shows is still much lower than would be expected considering the size of the market.
AdFest 2019对中国来讲是一个巨大的成功。但是考虑到中国广告业的市场规模,中国在该奖项中的参与度却远远低于先前预期。
We noticed that the jury involvement was small (only a few of mainland Chinese judges on the panels) and even attendance from China to the festival was very low with just a handful of productions and a couple post houses making the trip down to Pattaya this year.
我们同时注意到中国在评审团中的参与度也不高(仅有两位来自中国大陆的评委列席)。来参加此次活动的中国团队更是寥寥无几,仅有几部作品参加漂洋过海来到芭堤雅(Pattaya)参赛。
While China entries did win some awards, there were no gold winners and no grand winners.
虽然来自中国的参赛作品喜获奖项,但这些作品里却没有金奖和大奖得主。
Yang Yeo, who was one of the first creatives to win for China years ago feels that the Chinese advertising industry is simply being pragmatic as usual. He says that even though China's involvement in award festivals has always been on the low side, the feeling is already "been there done that". He also stresses that the industry would rather put that investment into other, more important things. Overall, advertising in China is not important, and the actual advertising industry here is not that big compared to other industries and investments.
Yang Yeo是最早获奖的中国创意人士之一,他认为目前中国广告行业以务实为发展原则,不愿花重金投资在各种奖项上。他说这样的想法已经"根植"在中国广告人心中,所以目前很少有公司或个人愿意将大量时间和金钱投入在获奖这件事上。他还强调,整个行业更愿意将资源投入到更重要的事情上去而不是四处摘金。总体而言,中国的广告业和其相关投资和其他行业及相关投资相比较而言并不突出,同时获奖也被广泛认为是一件具有"老派"风格的事情。
According to Yang Yeo, who also served on the jury this year; "China creativity is thriving, it is just not in advertising." As he mentions, the country is putting their creative juices into "product design, innovation, and tech, where they are far ahead of the rest of the world."  Interestingly enough, this seems to show in the winners from China – most of the awards land in the design categories.
Yang Yeo也是今年评委团评委之一,他说:"不仅仅是广告行业,中国的创意产业正在蓬勃发展。" 正如他所提到的,全国上下正在将创意概念投入到"产品设计、创新科技"等领域中去,在这些领域内中国的发展水平远超世界其他国家。有趣的是,这一点在今年获奖情况中有所体现:大多数获奖的作品都属于设计类别。
But judge for yourself, have a look at all the winning entries from China below!
来看看下列获奖的中国作品的表现吧!
---
BRANDED ENTERTAINMENT
Best use of Music – BRONZE
A SINGING MASTERPIECE
Brand:TENCENT
Agency:TENCENT, SHENZHEN
Entering company: TENCENT, SHENZHEN
|
Best use of Experiential – SILVER
NIKE REACTLAND
Brand:NIKE CHINA
Agency:WIEDEN+KENNEDY SHANGHAI, SHANGHAI
Entering company: WIEDEN+KENNEDY SHANGHAI, SHANGHAI
|
Brand Entertainment Lotus – SILVER
Mercedes-Benz
Brand:梅赛德斯-奔驰
Agency:Leo Burnett / TaiBei
Entering company: Leo Burnett / TaiBei
|
Brand Entertainment Lotus – BRONZE
说好的旅行
Brand:中华航空
Agency:Leo Burnett / TaiBei
Entering company: Leo Burnett / TaiBei
|
Brand Entertainment Lotus – BRONZE
Best Actress Hijack
Brand:关注妇女性暴力协会(Rainlily)
Agency:杰尔集团 香港
Entering company: 杰尔集团 香港
|
FILM
Electronics, Household Projects, Home Appliances – BRONZE
第三个愿望
Brand:台湾人寿
Agency:McCann Worldgroup
Entering company: McCann Worldgroup
|
Electronics, Household Projects, Home Appliances – BRONZE
KUNGFU WATER
Brand:VATTI / TRINITY HEALTHY DISHWASHER
Agency:THE NINE X INSIGHT GROUP, SHANGHAI
Entering company: THE NINE SHANGHAI, SHANGHAI
|
FILM CRAFT
Directing – SILVER
NIKE SH JDI
Brand:NIKE CHINA
Agency:WIEDEN+KENNEDY SHANGHAI, SHANGHAI
Entering company: WIEDEN+KENNEDY SHANGHAI, SHANGHAI
|
Film Craft Lotus – BRONZE
7
Brand:7-11 City Cafe
Agency:ADK 台北
Entering company: ADK 台北
|
MEDIA
Best use of Screens and Displays – BRONZE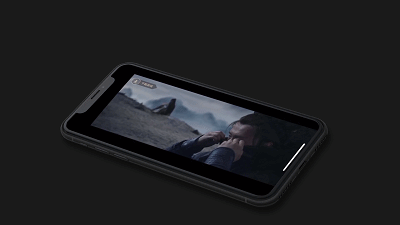 THE MAGIC REMOTE
Brand:TENCENT
Agency:TENCENT-TGIDEA, SHENZHEN
Entering company: PUBLICIS WANGFAN, SHANGHAI
|
Best use of Audio – SILVER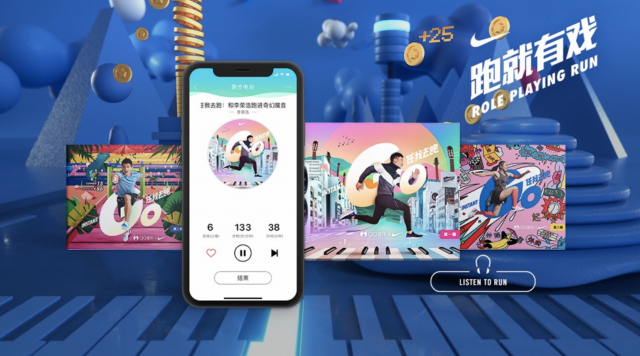 ROLE PLAYING RUN
Brand:NIKE
Agency:AKQA, SHANGHAI
Entering company: AKQA SHANGHAI, SHANGHAI
|
Best Use of print/outdoor/transit – GOLD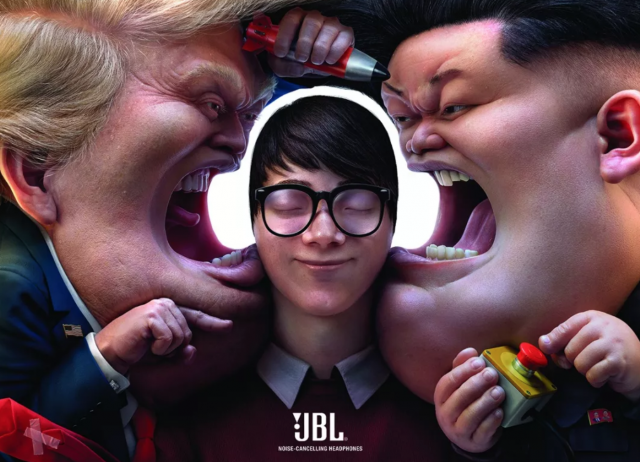 Block Out The Chaos Campaign
Brand:JBL (ITECT LTD)
Agency:杰尔集团,香港
Entering company: 杰尔集团,香港
|
Print Craft Lotus Grande GOLD / Press Lotus Grande / Outdoor Lotus GOLD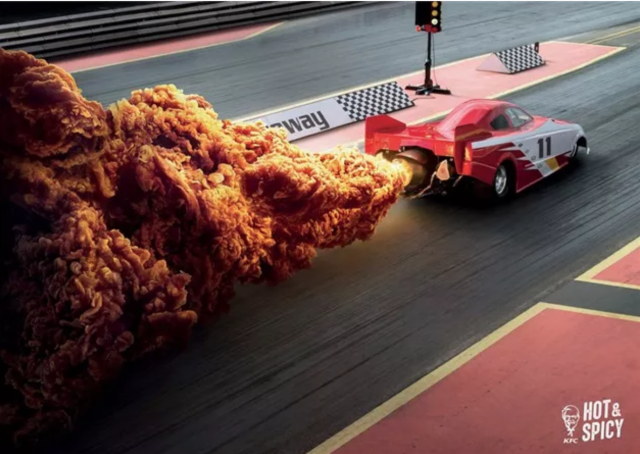 Hot & Spicy
Brand:KFC,HK
Agency:Ogilvy,HK
Entering company:Ogilvy,HK
|
Best Use of print/outdoor/transit – BRONZE
Ambient : Large Scale – FINALIST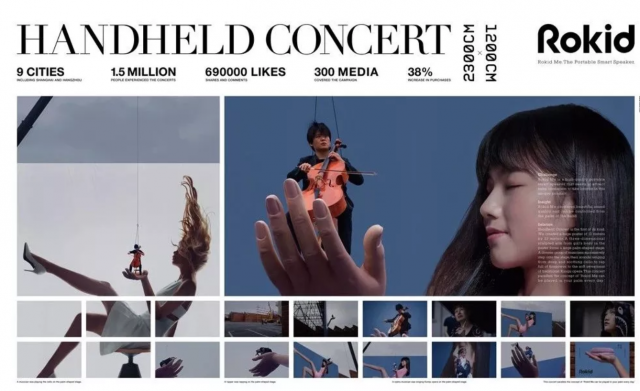 HANDHELD CONCERT
Brand:ROKID
Agency:THE NINE SHANGHAI, SHANGHAI
Entering company: THE NINE SHANGHAI, SHANGHAI
|
Best use of Ambient: Large Scale – BRONZE
Ambient : Large Scale – GOLD
NIKE REACT STUNT
Brand:NIKE CHINA
Agency:WIEDEN+KENNEDY SHANGHAI, SHANGHAI
Entering company: WIEDEN+KENNEDY SHANGHAI, SHANGHAI
|
Best Integrated Media Campaign – BRONZE
NEVER DONE SHOP
Brand:NIKE
Agency:AKQA, SHANGHAI
Entering company: AKQA SHANGHAI, SHANGHAI
|
Ambient : Large Scale – SILVER
Subdivided Flat in a Lane
Brand:香港社区组织协会
Agency:HAKUHODO,HK
Entering company: HAKUHODO,HK
|
DESIGN
Packaging Design – FINALIST
Brand:COCA-COLA
Agency:MCCANN SHANGHAI, SHANGHAI
Entering company: MCCANN WORLDGROUP CHINA, SHANGHAI
|
Typography – BRONZE
SEEK YOUR WAY CAMPAIGN
Brand:PORTFOLIO NIGHT
Agency:SERVICEPLAN CHINA, BEIJING
Entering company: SERVICEPLAN CHINA, BEIJING
|
Design Lotus SILVER / Direct Lotus SILVER
Pass on the blessing
Brand:香港救助儿童会
Agency:JWT,HK
Entering company: JWT,HK
|
INTERACTIVE
Game – FINALIST
NIKE REACTLAND
Brand:NIKE CHINA
Agency:WIEDEN+KENNEDY SHANGHAI, SHANGHAI
Entering company: WIEDEN+KENNEDY SHANGHAI, SHANGHAI
|
Brand Entertainment Lotus – BRONZE
Stay Brilliant
Brand:万豪酒店
Agency:Ogilvy,HK
Entering company: Ogilvy,HK
|
Press Lotus – BRONZE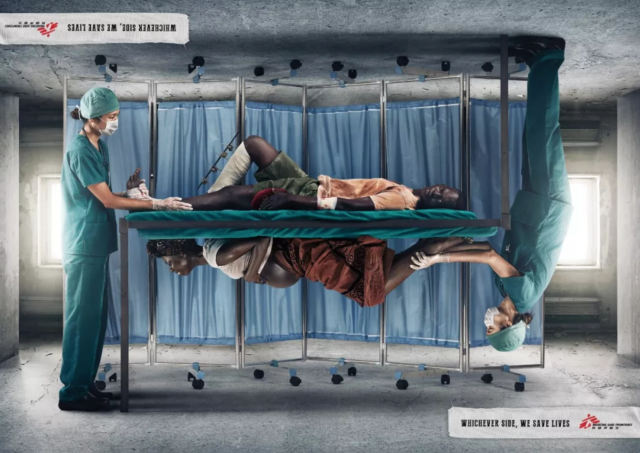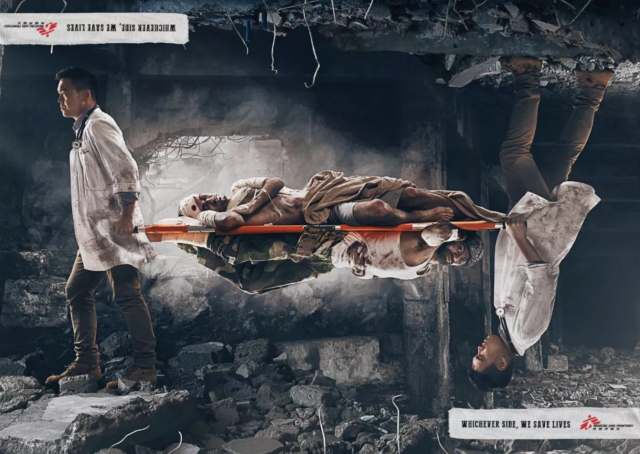 Whichever Side Campaign
Brand:无国界医生组织(MSF)
Agency:Ogilvy,HK
Entering company: Ogilvy,HK
|
eCommerce Lotus – SILVER / Effective Lotus BRONZE
We Remit
Brand:TENCENT
Agency:TENCENT, SHENZHEN
Entering company: TENCENT, SHENZHEN