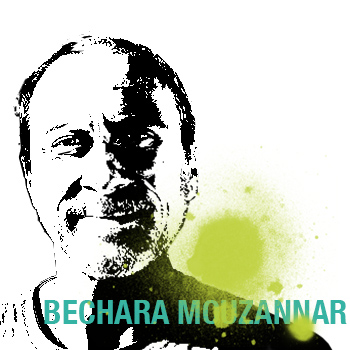 Leo Burnett's multi award-winning Chief Creative Officer, Bechara Mouzannar, is joining ADFEST 2015 as Jury President of Film Lotus and Radio Lotus.
Mouzannar is one of the most celebrated creatives in the Middle East. As Chief Creative Officer of Leo Burnett for the Middle East and North Africa (MENA) he has overseen the creative product of eleven offices in ten countries. In 2014, Leo Burnett MENA won Network of the Year for the second consecutive year at the Dubai Lynx, and the first ever Gold Lion in Film for the MENA region at the Cannes Lions 2014.
"It is both an honour and a pleasure to be attending ADFEST again to head up the Film and Radio jury after having been a member of the same jury last year. The quality of storytelling and crafting in film in the Asia Pacific is amongst the best in the world. I am really excited to discover new interruptive ways to tell stories, and fresh ideas based on well-observed human truths and innovative crafting that sets new standards in ad film production. It will also be very interesting to check the viral segment. This is where we should find a few gems," says Mouzannar.
"As for radio, it has always been the Mount Everest of Communication, but who knows… May this year inspire the creatives in the region to come up with fresh, engaging and relevant storytelling in that medium."
Mouzannar joined Leo Burnett in Beirut in the early '90s where he set out to collaboratively create a genuinely local approach to Lebanese advertising. As a result, Leo Burnett Beirut has constantly been lauded the most awarded Beirut-based agency in the world.
"Bechara's approach to creativity is both humanly insightful and genuinely local, which makes him a perfect fit for ADFEST. As a former director and an award-winning Creative Director, we know he will do an outstanding job in leading the Film and Radio Lotus Jury this year," says Jimmy Lam, ADFEST President.