本土广告公司W为New Balance的110周年庆典献上了自己的一份精心制作的广告。这则名为《每一步都算数》的广告由华语音乐圈教父级人物李宗盛出演,剧情MV大师周格泰执导,用12分钟的独白形式展示了李宗盛的音乐人之路。广告一经推出就席卷各大媒体与微信朋友圈。看过此片的人无不为本片独到的创意与精良的制作赞叹。
SHP+为此采访了W的创始人兼创意总监李三水了解更多关于这则广告的故事。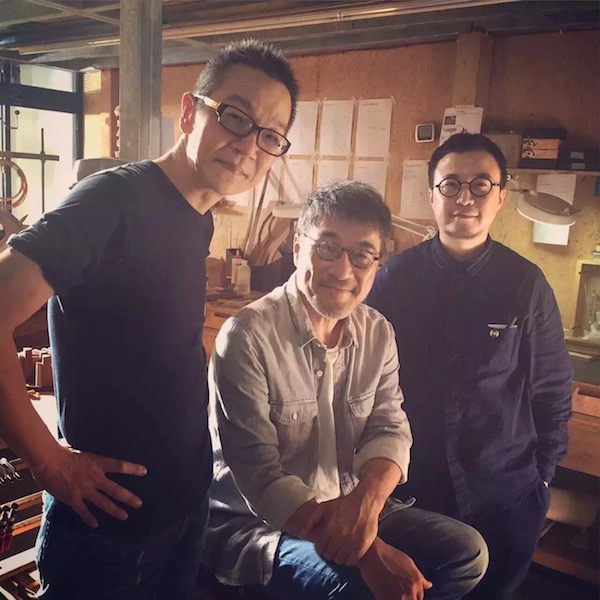 左起:周格泰,李宗盛,李三水|L to R: Chou Ko-Tai, Jonathan Lee, Li Sanshui
W has released a unique film to celebrate New Balance's 110-year anniversary, starring the 'Godfather of Mandarin Pop' Jonathan Lee.  Titled Every Step Counts, and directed by famous music video director Chou Ko-Tai, the film sees Lee deliver a 12-minute monologue recounting the story of his illustrious music career.  The unusual film has received acclaim across social and advertising media for its beautiful craftsmanship and originality.
SHP+ spoke with W founder and creative director Li Sanshui to learn more.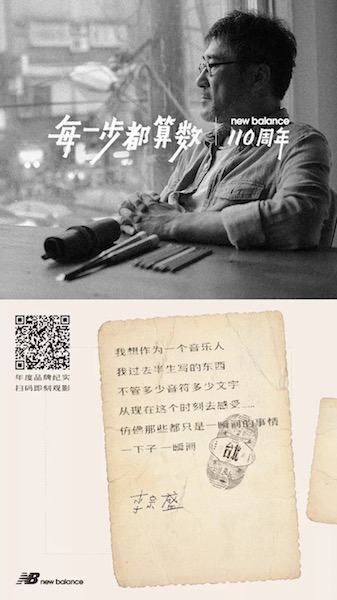 "一条不像广告的广告"
"A commercial that looks nothing like a commercial"
从一开始W,李宗盛与New Balance就达成了一个共识:要拍一条"不像广告的代言广告。"因此本片以纪录片的方式来呈现李宗盛的音乐生涯。李三水说:"这正是NewBalance需要走出的一条新路,以示区隔,范塑造一个无法复制,深刻关联,又无比清晰的全球经典复古跑鞋品牌形象。无论它是青春的原色,还是百年的心声。目的永远只有一个:让你再一次爱上NewBalance。"
From the outset, W, New Balance and Lee agreed to make "A commercial that looks nothing like a commercial".  Li explains that the film was shot like a documentary, "We want to show the spirit and the 110-year history of New Balance in a different way. Whether its 'The True Color of Youth' or this 110-year anniversary film, the only purpose is to let people once again fall in love with New Balance."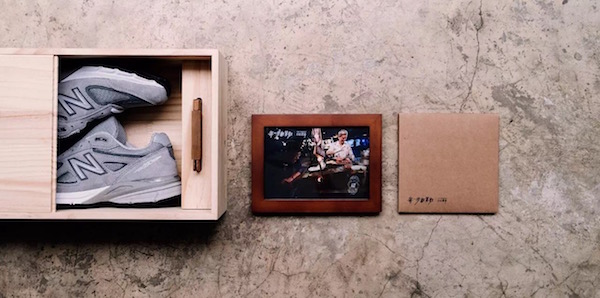 New Balance 110周年原木盒内纪念品|In inside New Balance 110 anniversary's gift package
去年New Balance日本举办了一场科技感十足的110周年庆典,用镭射,投影与LED光影展示了这家跑鞋公司的110年历程。然而李三水认为他们要用更加感性的方式来打动中国地区的受众:"强调计数的价值和意义,通过实打实的计数来表诉品牌历史与深厚实力。来彰显品牌人格。"
New Balance Japan last year held a 110-year anniversary celebration, using spectacular lasers, projections and LED displays to show the history of the running shoe company.  Li says he was looking for a more-localised approach, "We wanted emphasize on the value and the barnd's history, making a commercial that truly resonates with the Chinese people."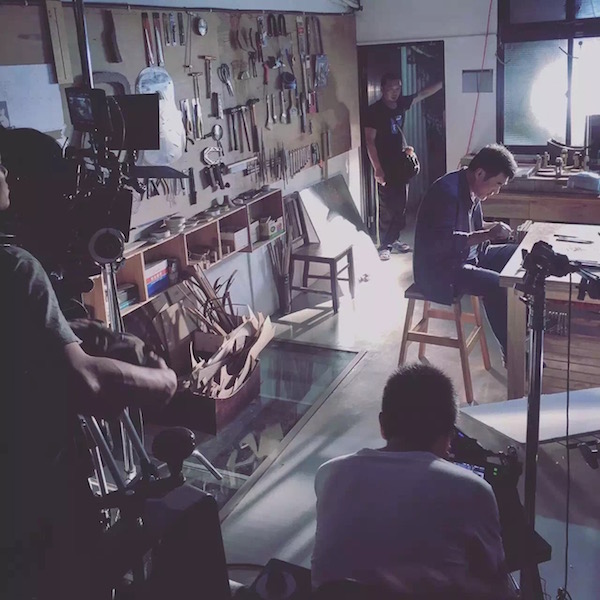 摄制组在李宗盛工作室内进行拍摄|The crew shooting in Jonathan Lee's studio
"老实讲故事就好"
"Just tell a good story."
从正式立项到制作完成,整个影片经历了将近一年时间。作为影片主角与讲述者的李宗盛深度参与了影片的文案创作,整理出了自己30年从事音乐行业的故事。李三水说:"一切都是以其人生阅历为蓝本,经其口述而成,整个合作过程的每一秒都在权衡取舍,判别品牌价值与个人IP印记的关系。"
在拍摄过程中,李三水曾经问李宗盛:"这个作品能带给别人什么?"李宗盛的回答是:"不带给什么……为什么老想带给别人什么?我们老实讲故事就好。"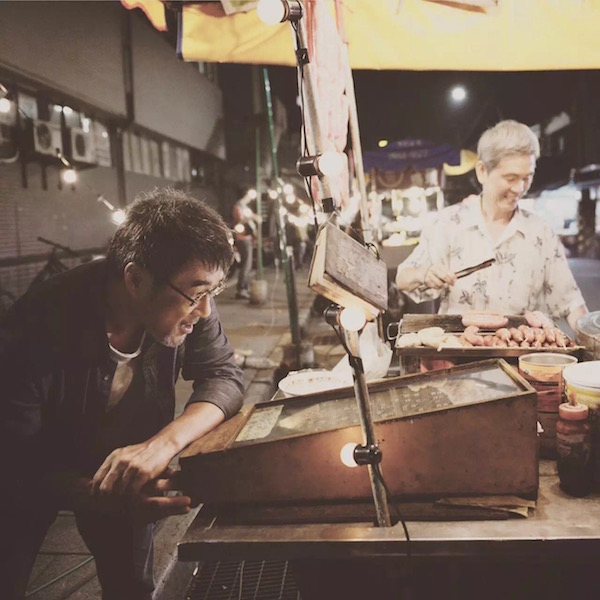 李宗盛在台北街头|Jonathan Lee on the streets of Taipei
The project spanned just over a year, from client brief to final film.  Protagonist and narrator Jonathan Lee was heavily involved in the creative process and copywriting, to tell the story of his 30-year music career.  Li Sanshui explains, "The entire commercial is based on Jonathan Lee's personal experiences. We had be careful about picking out those experiences that could connect Jonathan's life to New Balance."
While shooting, Li explains he frequently asked Lee what he wanted to achieve with the film, to which Lee replied, "Nothing. Why always think achieving anything? Just tell a good story."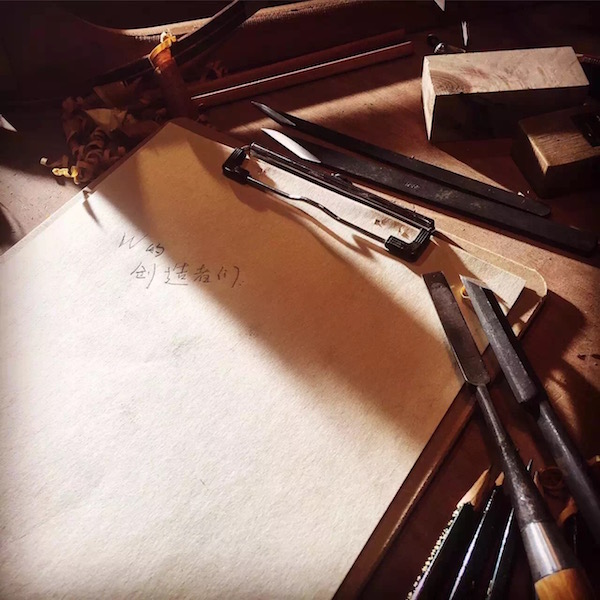 "摸黑探路中"
"Finding the path in darkness."
这则12分钟的长广告对于W来说是一次创新的尝试。"这部作品打破了太多品牌代言人广告的固有认知和套路。"李三水告诉我们。确实如此。W一直在探索广告的新玩法和套路,他们也一直以"创造者"而非"创意人"自居。此前他们刚刚推出了一张音乐专辑和2016W独家发起的音乐自制计划#唱给未来广告的歌#,计划中第一部MV《唱给马云听》已经上线,颇受好评。
Every Step Counts challenges the usual rules and routines of standard brand spokesperson advertising.  Indeed, Li says W strives to find new methods of communicate brand messages, referring to his team as 'creators' rather than 'creatives' in the traditional advertising sense of the word. A recent example was the self-composed music album A Song to the Future they released last month and a music video A Song for Ma Yun, exploring the interplay between music and advertising.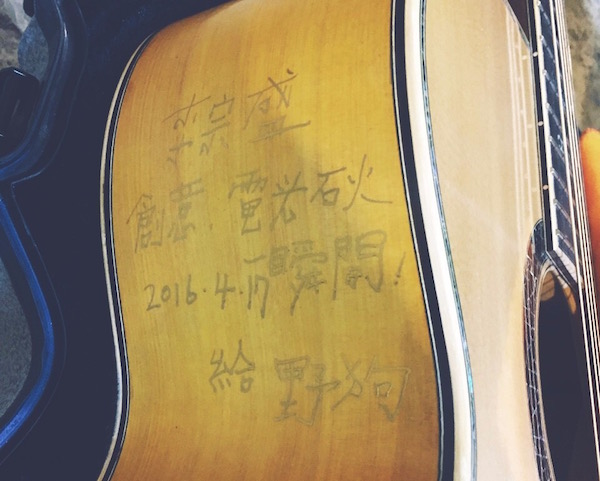 李宗盛写给W|Jonathan Lee to W: Be creative. Like a flash.
W仍然在学习与积累的路上。这次与音乐大师李宗盛的合作无疑对W获益匪浅。根据李三水所说,他们将会用新的音乐作品来直接回答。而对于W未来需要走的路,"野狗仍在摸黑探路中。"
The company are learning by doing.  Their next music project will reflect the education they received working with a music legend, but Li admits they face a unknown territory in their quest to challenge accepted advertising paradigms "we are still finding our path in darkness."