We don't want to distract you from your hunt for best deals this singles day, but we do want to talk about how two main platforms, Tmall and JD, are both repackaging the shopping frenzy 'holiday' with new meaning this year.
网购者们都在忙于寻找物美价廉的商品,而我们要聊聊今年双十一两大主流平台——天猫和京东,如何在这场"购物疯"中出新招。
---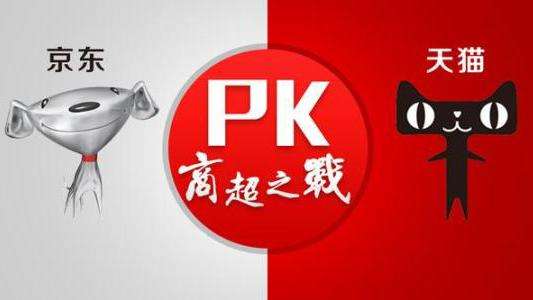 Double Eleven quickly blossomed into a national celebration in China, another proud badge of "the world's largest" for China. The date wasn't always a shopping spree—it actually started as an antidote to "Valentines Day" to give all the singles out there a semi-official day for celebration. The e-commerce festival's humble origins trace back to 2009, when Daniel Zhang, an executive at Alibaba decided to promote Tmall through the day. From only 27 merchants participating in the first edition, the festival almost instantly grew into a yearly consumption binge that consistently breaks the gross merchandise volume record—reaching sales of RMB213.5 billion last year. Although Tmall is the main star of Double Eleven shopping extravaganza, e-commerce players such as JD.com, Pingduoduo, VIP.com, and many others also joined in to boost up their sales.
双十一以破竹之势迅速成为了全中国庆祝的节日,也为中国再添一个"全球最大"标签。双十一购物节来源于"光棍节",本来是让不能过情人节的单身者们去享受一个半官方的庆祝日。2009年,阿里巴巴集团CEO(现董事局主席兼CEO)张勇决定要在这天推广天猫,由此,"光棍节"衍变为电商购物节。首届双十一节只有27个商家参与,然从那以后几乎立即发展为一年一度的购物狂欢,连年打破成交总额——去年销售额达到2135亿元人民币。虽然天猫是这场购物狂欢的主角,但其它电商平台,如京东、拼多多、唯品会等等,也都加入到这场商战,借此提升销量。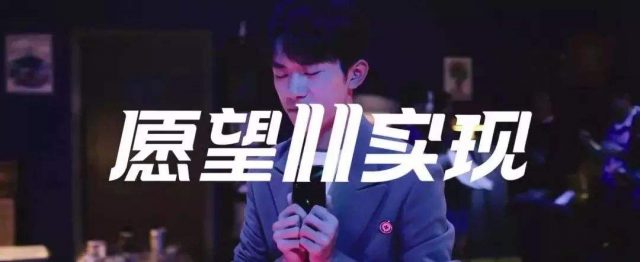 As well having huge discounts, the e-commerce giants release commercial films to promote the sales which play an important role in attracting consumers to their websites. The message, of course, cannot be as blatant as "Buy, buy, buy!", so these calls to action are usually disguised. This year, aside from a 30s video featuring its spokesperson Jakson Yee, Tmall also released a longer commercial film, that encompasses the theme of the shopping festival. Last year, as Double Eleven celebrated its tenth anniversary, Tmall announced that "Splendour had just begun", a year before the theme was simply "Wishing you a happy Double Eleven". This year all the promo activities of the platform are united by the message that can be loosely translated as "Wishes come true at double 11".
除了可观的折扣,电商巨头们还通过视频广告来刺激销售,这是吸引消费者前往它们各自平台的重要手段。当然,这些广告一定不能公然让大家"买买买!",而是将"行动召唤"埋藏在其中。今年,天猫除了代言人易烊千玺出演的一支30秒广告,还推出一支4分钟长版本的。2018年双十一十周年的时候,天猫曾宣布"辉煌才刚开始",而在这之前一年的主题还是"祝你双11快乐"。2019年,其所有宣传活动的统一主题则为"助你愿望11实现。"
The 4-minute long spot features a cast of 11 characters each telling an inspirational story about how simple things (bought on Tmall) can change a person's expectations, and fulfill desires for a better life. It uses the simple formula of struggles and emotional hurdles that build up a dramatic feel in the first part, and then lead to a happy ending later. We see a boss who doesn't actually want to appear so tough; a kuaidi delivery guy who's pursuing his dream; a fashion photographer's assistant trying to get more people notice her; a dancer who doubts if she's talented enough— watch the video and discover the remaining transformation stories yourself.
天猫的4分钟广告片介绍了11个角色,各自讲述一个励志故事,关于在天猫上购买的一件小东西如何改变一个人的期待,并实现对更美好生活的渴望。每个故事都遵循用一个人生活上的挣扎和情感的羁绊烘托出气氛、再引出快乐结局的模式,我们可以看到:老板不想那么苛刻,快递小哥在追求他的梦想,时尚摄影助理努力让大家注意到她,舞者质疑自己的才华……在这里查看视频,发现剩下的故事。
JD, on the other hand, doesn't get all 'down to earth' and emotional with their release of two small ads ahead of the Double Eleven promo activities that started on November 1st. Two spots made by the creative agency 180 Digital Inc. feature JD's brand ambassadors —actress Andy Yang and actor Li Xian. Filled with close-ups, minimalistic interiors, contrasting red and white colours, and very simple copy, the spots don't tell a story, be instead simply invite consumers to JD, where the "good products are".
另一边,京东提前于11月1日就发布了两支短广告,没有走完全接地气和情感化的路线。这两个片子由180 Digital Inc.公司制作,邀请京东的两位品牌大使杨紫和李现出演,用特写、红和白两个对比色、极简装饰和文案,甚至没有讲一个故事,仅用"在意的好物"吸引消费者上京东。
Li Xian
Andy Yang
Which strategy won, and did other brands that scored big this year make their promos in line with the Tmall and JD official ones? We'll find out later, and for now, happy shopping!
哪个策略更优?其它重拳出击的电商是否也在推广上比肩天猫和京东?我们稍后揭露。现在,只需要快乐购物!
---
CREDITS 制片团队
Client 客户:Alibaba 阿里巴巴
Production 制作方:Whatafilm
Executive producers: 监制:吴海贝、洪亮
Director 导演:廉欣
Producers: 制片:黄丹丹、齐亮
Camera 摄影师:NICKY彭
Light 灯光:金马影视
Art 美术:卢阳
Props 道具:张登雨
Makeup/costumes 服化:Nicole
Editors 剪辑:小宇、潘潘
Coloring 调色:曹几几
Music 作曲/演唱:李恬