2015 龙玺创意奖"得龙玺,得天下",由今天起正式接受报奖参赛。
年度龙玺创意奖将原来为6个类别的——影视、平面、户外、设计、公益和百变中华大奖,自去年起拆分并扩展至共12个大类别包括:直而不肆的"直效"大奖、眼到手到的"移动"大奖、互动多点,创意多点的"互动"大奖、不遗娱力的"品牌娱乐"大奖、不只是追星族的"名人运用"大奖和画龙还需点睛的"工艺"大奖,奖项类别丰富且多元。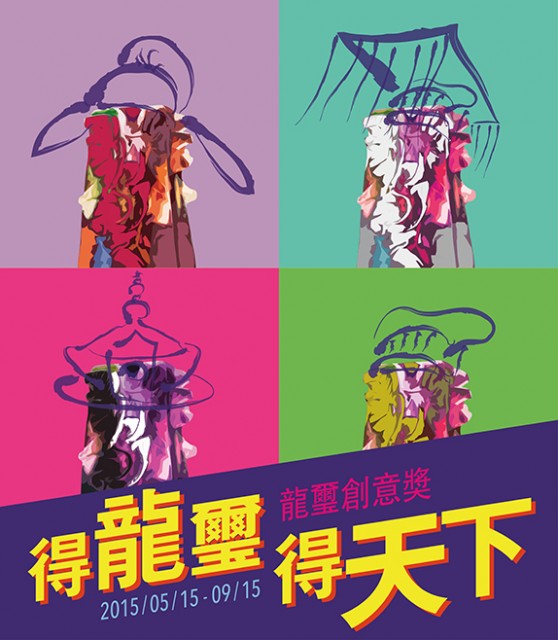 1997年,华文广告圈4位广告"恐龙"林俊明、孙大伟、莫康孙、苏秋萍,凭着满胸热血,发起龙玺创意奖。经过18年的发展, 它已经成为一个跨越中国大陆、台湾、香港、新加坡、马来西亚和北美各地华文广告市场的竞技场;一个完全由华裔创意人做当家的国际性创意奖;一个被世界性广告创意排名榜认同的华文广告创意奖。
去年的龙玺奖,大中华区有265件作品入围。其中上海睿狮凭别克公益广告《事关人命,遵守交规》成为了大赢家。去年的详情,可以看SHP+的相关报道。
2015 龙玺创意奖将于9月15日截止;10月15日至11月15日进行第一轮的线上评审,由一百多位龙玺大评审团的创意在所有参赛作品中,选出12个类别的入围作品。 2015 龙玺创意奖'得龙玺,得天下'终极评审将于12月初举行。一如既往,年度龙玺创意奖终极评审活动将挑选富有特色和人文风采的地区举行,并邀请龙玺大评审团中7位传统广告和7位新媒体传播的创意领袖,决选出年度龙玺创意奖各类别的金、银、铜和全场大奖等。龙玺创意奖终极评审场地将于稍后作公布。
9月15日后递交的作品每件作品将加收20% 特别处理费。
参赛报名链接: http://www.longxiawards.org.cn/
The LongXi Creative Awards, 'Winning LongXi, Winning the World' is now accepting entries!
Since last year, LongXi Creative Awards merged and expanded from the original 6 categories of 'Broadcast', 'Press', 'Outdoor', 'Social Engagement' and 'Brilliance' to a total of 12 by including 'Direct', 'Mobile', 'Interactive', 'Brand Entertainment', 'Best Use of Celebrity' and 'Craft' awards.
LongXi was founded in 1997 by the four creative gurus, Jimmy Lam, David Sun, Tomaz Mok and Peter Soh, with the common goal to raise the Chinese creative industry bar. This year marks LongXi's 19th anniversary. LongXi is claimed to be the Olympics of the Chinese advertising, covering markets like Mainland China, Taiwan, Hong Kong, Singapore, Malaysia and North America. It is an international creative award originating from China and operated by Chinese creative professionals. LongXi is also the only Chinese creative award included in global rankings.
'Winning LongXi, Winning the World' is this year's slogan. In last year's award, there were in total 265 pieces of entries, and Buick's pro bono ad "Human Traffic Signs" became the biggest winner of the year including the highest honor – The Grand Prix. See more in SHP+'s report here.
The submission deadline of this year's entry is September 15th. Any late entries after September 15th are subject to a 20% surcharge per entry for special handling. So act fast!
For more information, please visit the official site at: http://www.longxiawards.org.cn/