Longxi Creative Awards is "An advertising award of the Chinese, by the Chinese, for the Chinese". Its organisers claim to be  " The only Chinese language advertising award recognized by world renowned advertising leagues."
Longxi Awards was created 18 years ago by four of the most active memebers of the Chinese advertising community: Jimmy Lam, David Sun, Tomaz Mok and Peter Soh. It aims to feature and put in competition Chinese language work created by advertising companies in China, Hong Kong, Taiwan, Singapore, Malaysia and North America.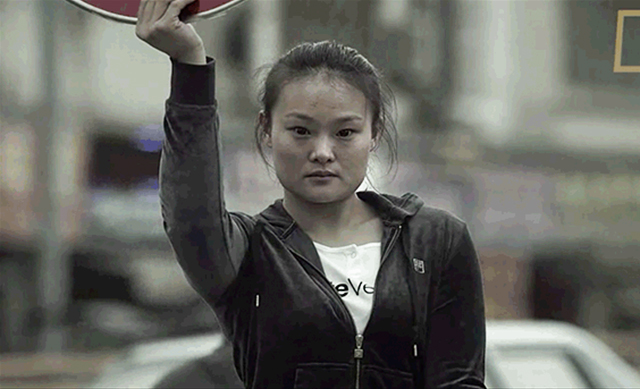 The 2014 Longxi Awards took place just a few days ago (January 16-20) in the exotic western region of Xuan Han, Dazhou of Sichuan Province. 14 members of the Grand Jury, selected from a number of leading advertising agencies, were invited to the intense creative judging.
The judges attendee list included:
ATL创意组
陈耀福Norman Tan               JWT Asia Pacific, Shanghai
狄运昌Michael Dee               The Gate, Greater China
郑以萍Sheena Jeng               Publicis China
刘凯杰Tony Liu                      M&C Saatchi aeiou
何文修Hoh Woon Siew          Hakuhodo Asia Pacific
许统杰Kit Koh                        BBDO Shanghai
李敬媛Jean Lee                     ADK Taiwan
Digital数字组
刘阳Amber Liu                       Amber Communications
张璐Aaron Zhang                  Arkr Group
陶为民Ken Tao                      Energy Source
赵孟灏James Chiu                Razorfish
李宗柱Lee Lee                       Dream's Monster Digital, Taiwan
友汉Johan Vakidis                 AKQA
杨北金Tony Yeung                J Digital Shanghai
Over 1,300 creative works were submitted for this edition but only a total of 266 creative works made the first round entry list cut. After two long and tedious days of judging and careful deliberations, the award results are out!
The Grand Prix went to Lowe China for its Buick TVC & Paid Internet Film category entry under the Cars- single sub-category titled "Human Traffic Signs".  The winner won by an overwhelming vote majority amongst the judges – which made SHP+ quite happy as we also chose this campaign for  SHP+'s Favorite China Ads from 2014! 
Sheena Jeng, China Chair and Chief Creative Officer of Publicis China, stated that she has seen Lowe China's Buick entry multiple times, but each time found the advertisement more meaningful and delivering a new touching message. In her words "the advertisement is simple but yet powerful."
Other awards for both digital and ATL total being 19 Gold, 33 Silver, 58 Bronze, 56 Merit, 1 Best of Press, 1 Best of Direct Marketing and 1 Best of Social Engagement.
To view the official winner list and winning works, go visit Longxi's website here.
龙玺广告奖一个完全由华裔创意人组成的国际性创意奖, 一个被世界性广告创意排名榜认同的华文广告奖。早在18年前,华文广告人圈四位广告"恐龙"林俊明、孙大伟、莫康孙、苏秋萍发起的创意奖。 它旨在搭建一个跨越中国大陆、香港、台湾、新加坡、马来西亚和北美各地华文广告的竞技场。
2014年的龙玺创意奖终审几天前(1月16日至20日)在风景秀丽的四川达州宣汉举行, 共有1300多件作品报名参赛,经过100多位评审严格甄选,最终有265件作品入围,分为创意组和数字组进行终极评审,两组共有14位评审参与评审活动,他们均为来自港澳台三地4A广告公司的首席创意长,中国区总裁,执行创意总监等。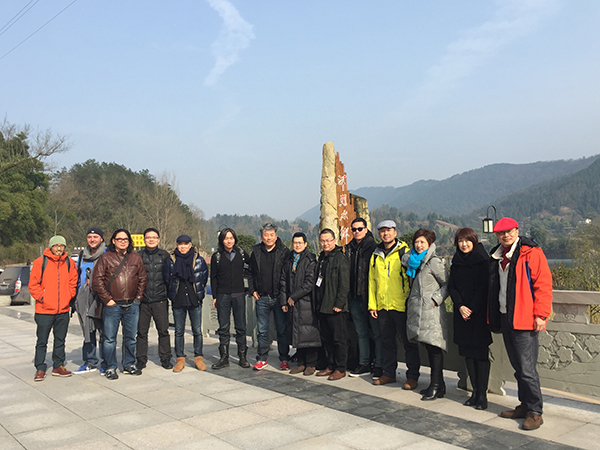 最终上海睿狮为别克所拍的影视类汽车单件作品《事关人命,遵守交规》以绝对的票数夺得全场大奖。该广告也入选了"SHP+2014年最喜欢的中国影视广告"。关于全场大奖的评选,评审们也各抒己见。狄运昌评审《事关人命,遵守交规》时说:"一个好的广告,往往需要坚守住idea,《事关人命,遵守交规》没有刻意地表达出愤怒,却能让你感受到他们(交通事故受害者)的无奈。" 郑以萍评价《事关人命,遵守交规》:"每次看完都有新的触动,它表达出了人性,却没有过度使用它,并且用很简单的方式表达出了很深沉且有内涵的东西。"
265件入围作品中一共评选出了19件金奖、33件银奖、58件铜奖、56件佳作、3件最佳类别奖。
获奖名单及全部获奖作品请见龙玺官网。