Shot over four days by director Paul Mignot, this TVC for the Audi A8 takes place in Valencia's City of Arts and Sciences, a futuristic architectural complex designed by starchitects Santiago Calatrava and Félix Candela. This magnificent collection of buildings is a popular shooting location given its surprisingly reasonable price per shoot day, but it's not loved by many of Valencia's tax paying population. Having cost more than four times its initial budget, it's been accused of "bleeding Valencia dry".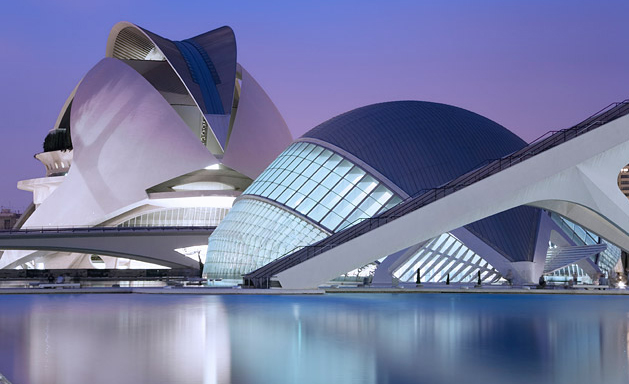 In the A8 ad a sense of luxuriousness is created with shots of a chess game and a fashion show, as well as the City of Arts and Sciences location. This ambience is used to lend prestige to a technological innovation, the fully LED headlights, which Audi introduced before their rivals in 2008. In the spot, entitled "Respect Evolves Again" ("尊贵再进化"), the car's headlights are capable of directing their beams around oncoming traffic, making it easier for an approaching driver to see, thus improving safety for both drivers.
The commercial is a co-production between P.I.G. China and Paris-based production company Quad. P.I.G.'s American is the production house behind the epic series of commercials for the Toyota Levin, directed by Olivier Megaton.
Mignot has done some interesting work for Western markets, including a film for the carbon fiber and copper Peugeot Onyx concept, which makes the car seem more badass than the bat mobile.
Credits
Brand: AUDI
Product: AUDI A8L
Title of the Ad: Respect Evolves Again (尊贵再进化)
Director: Paul Mignot
Agency: Lintas Beijing
GCD: He Ke Gang
Producer: Smiley Yuan
Crew
Production Co : P.I.G China
Executive Producer: Elisha Lai / Nick Dodet
Line Producer : Katya Mokolo
Post Production
Post Production House: FIX Studio
VFX: FIX Studio
Sound/Music Design: Massive Music