Dare to Become | 全凭我敢
Nike's first Football commercial for the China market hit over 170 million views in just 4 days after release; a huge success both locally in China and throughout the rest of the world.
耐克首次专门为中国市场打造的足球广告自上映短短四天内,点击量就超过了1.7亿次,这不论在中国还是世界范围内都是巨大的成功。

Created by Wieden + Kennedy Shanghai, the ad imagines China as the greatest world football super power and a force to be reckoned with in the year 2033 while encouraging the younger generation to dream big and "Dare to Become". It stars teenage football players from the Nike Football League in Beijing, Shanghai and Guangzhou to inspire young athletes and footballers.
广告由Wieden + Kennedy上海创作,畅想中国成为世界足球第一强国的画面,2033年中国成为了一股召唤的力量,鼓励年轻一代大胆追梦"全凭我敢"。演员都是耐克足球联赛北京、上海、广州的青少年足球健将,激励着年轻一代足球运动员。
Produced by Hamlet and directed by Ian Pons Jewell, the film shows life with the Chinese team at the top and previous top football teams hindered by new rules that ration out the Chinese players.
广告由Hamlet制作,由Ian Pons Jewell执导,世界杯上中国队摘得冠军,而此前的足球强队却都望而却步,新规定要求每个球队能招募的中国队员的数量是有限的。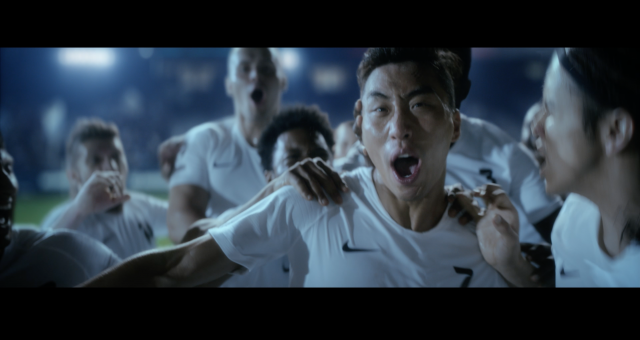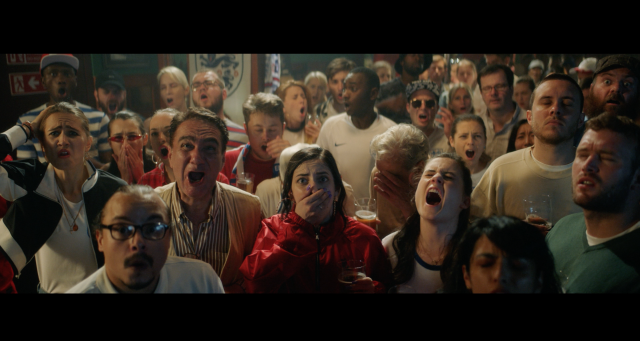 Inspirational and fun to watch, the spot aims to give football some of the spotlight in China. It shows that China football can be great and gives young athletes something tangible to strive for.
这部片子给人以启迪又很轻松,旨在让人们关注中国足球。它让人们看到,中国足球也可以很伟大,也让年轻足球运动员有了可以触碰的切实目标。
As Matt Skibiak and Dong Hao, creative directors at Wieden+Kennedy Shanghai, said, "We saw this campaign as an opportunity to make a statement and start a conversation about football in China. Why can't China be great? This film is clearly on the side of the athletes who believe it can be. Because if no one is willing to imagine going there in their heads, they'll never get there in real life."
Wieden+Kennedy上海两位创意总监Matt Skibiak和Dong Hao说道,"这次广告宣传掷地有声,让中国人有机会开始探讨中国足球。为什么中国足球不能很伟大?广告完全支持那些充满信念的运动员。如果不敢在脑海中想象这样的画面,那现实中也绝不会实现这样的目标。"