奥美上海近期为Agoda安可达打造了一则面对中国市场的广告,片子既有壮观的场面,同时又不失细微的雕琢,这样的风格也得到了客户的大力支持。这与中国广告市场上那些总是要把讯息赤裸裸地展现在观众面前的做法大相径庭。
Ogilvy & Mather Shanghai's recent film for Agoda, produced for China, is a laudable example of a client supporting a spectacular yet subtle piece of filmmaking for a market more accustomed to stark and overt messages.
广告所展示出的制片水准在中国的广告业极其罕见。但是,如果你知道这部片子出自于伦敦Smuggler公司之手,自然就不会那么吃惊了。Smuggler是2015年世界上获奖最多的制作公司,这种设立在中国的广告机构(国际或者本土公司)与顶尖国际制作公司之间的联手是非常罕见的。大胆的想法、勇敢的决策、出色的雕琢相互碰撞所产生的潜力,在这部片子里尽显无疑。
The spot brings a level of filmmaking quality that is seldom seen in China's advertising industry.  This should come as no surprise given that it was produced by London-based Smuggler, the most awarded production company in the world in 2015, in a rare collaboration between a China-based agency, international or otherwise, and a top international production company.  The film demonstrates the potential when bold ideas, brave decision-making and outstanding craftsmanship collide.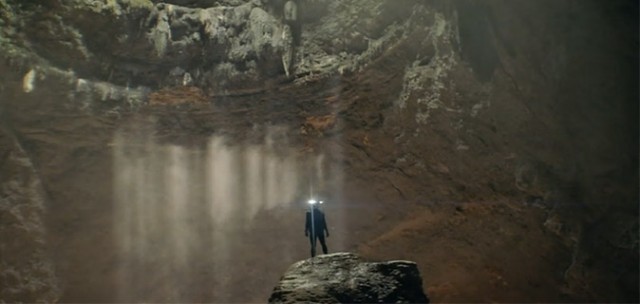 这种碰撞所打造的广告,在中国市场上还很陌生。4A公司通常选择避开风险性较大的电影化制作流程而选择保守(通常情况下是客户所热衷的)的道路。这一点也一直广为诟病。这一行为也一直为人们所诟病。倘若这部广告片能够在目标人群中产生共鸣,那么也应该树立先河,带来积极地效应,激发广告人的信心,懂得加大投入,提升制片水准可以赋予品牌以真正的价值的道理 – 起码是针对中国广大80、90后人群的广告而言。
安可达希望奥美上海打造一则60秒的广告,吸引中国那些二三十岁有钱的年轻人,这群人越来越厌倦背包的团队假期旅行,而是要追求独特的旅行体验。SHP+采访了奥美上海创意总监Charlie Macpherson,来深入了解片子的制作。
These factors have combined to create a film that feels foreign to the China market.  Big international 4A agencies in particular are often accused of shying away from what they regard as risky, alternative films in favour of safer (generally described by clients as 'premium') work.   If the Agoda campaign proves to resonate with its target demographic, it will set a positive precedent that should inspire confidence among advertisers that investing in quality filmmaking, at least in campaigns aimed at China's affluent eighties and nineties generations, can bring real value to a brand.

O&M Shanghai was briefed with creating a 60-second film to appeal to China's wealthy twenty and thirty somethings that are increasingly moving away from packaged group holidays in favour of unique travel experiences.  SHP+ spoke to Ogilvy & Mather Shanghai Head of Creative Content, Charlie Macpherson, to learn more about how the film came together.
概念
全新的客户,全新的概念。我们在竞标时就提出了这样的概念,赢得竞标之后,一个月就要开拍,所以时间很紧迫。但是其实整个宣传活动还远远不止这一部片子。广告只是活动的启动,借此引起人们的关注。
The Concept
It was a brand new idea for a brand new Client.  It was the idea we pitched with.  We won the pitch a month before we shot, so very tight.  The larger campaign goes far beyond just this film.  This was just the launch film, the attention grabber.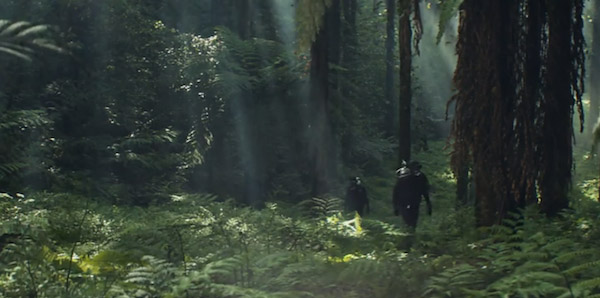 客户
客户很鼓励创造力,也不怕冒险,其实文案上Juggi Ramakrishnan(上海奥美执行创意总监)和Graham Fink(奥格威中国首席创意官)提出的想法极其大胆。但是客户思想非常开放,而且给了我们巨大的创意空间。所以,我们之间的合作非常愉快。像这样大规模的宣传对客户来讲也是一次全新的经历。品牌发布其实是他们迈出得未知一步,所以既令人兴奋,又很伤脑筋。
The Client
They encouraged creative work and weren't afraid to take a risk on what, on paper, was an extremely bold idea of Juggi (Ramakrishnan, ECD, O&M Shanghai) and Graham (Fink, CCO, Ogilvy China).  They were very open-minded, and gave us a good amount of creative space.  It was a very good partnership.  A campaign of this scale was a very new experience for them.  Launching a brand is a step into the unknown, so it was exhilarating and nerve-wracking.  
拍摄
我们一共拍摄了整整五天,中间路途上还撷取了一些零散的小镜头。其实团队很小,这样也比较灵活,随时随地想拍就拍。我们的所有工作人员就像拍纪录片的团队一样,各地四处一共走了八天,演员也和我们一样。只有这样,预算才能够得到合理使用。
对于灯光(多数是自然采光/实用灯光),Josh可谓是一个完美主义者,所以在五六天的拍摄中,我们有四天都是早晨3点半就起来了,而且直到很晚才收工。这可谓是我职业生涯里最疲惫的拍摄经历了。最后拍摄完成36小时后,我们就要呈现出一部60秒的片子,所以说日程相当紧迫。而我们拍摄的脚本差不多有7个小时长。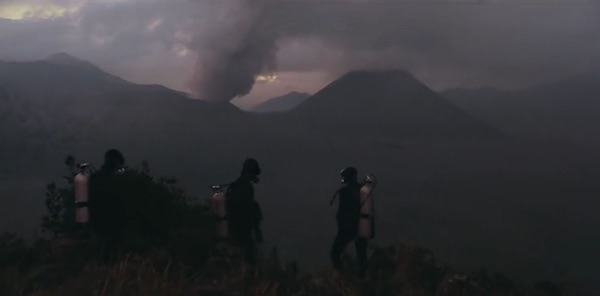 The Shoot
We shot for five whole days, with pick-ups in between and on travel days.  We were a very small company unit that gave us the flexibility to shoot whenever, wherever we wanted.  The whole crew travelled together for eight days like a documentary crew, the cast as well.  It was the only way we could get the money to work.  
Josh is a perfectionist when it comes to lighting (mostly natural/practical), so of the five or six shoot days, I reckon we got up at 3.30am for 4 of them and wrapped very late.  It was easily the most exhausting shoot of my career. Finally, we had to present a 60 second version 36 hours after wrapping so the schedule was pretty full on.  I think we shot something like seven hours of footage.
经历
我很喜欢这样的项目,没有固定的剧本,可以让导演自由即兴发挥,边拍边改。从华为项目开始,我们就认识Josh了,而且当时华为广告取得了巨大的成功,所以我们很信任他,客户也很信任我们选择Josh担任导演,所以事情就简单多了。
The Experience
I love working on a project where there is no firm script and we are in a position to give the director the freedom to improvise and adapt as we progress.  We knew Josh well after Huawei, which was a big success for us in the region, so the trust was there and, importantly, the Client trusted our trust in Josh, so it made things easier.  
鸣谢:
广告公司:奥美上海

导演:

Joshua Neale

摄影导演:

Khalid Mohtaseb

剪辑:

Matt Osbourne

制作:

Smuggler

伦敦

后期制作:

MPC

上海

调色师:

Vincent Taylor

声音设计:

Green United Music (GUM)
Credits
Agency: Ogilvy & Mather, Shanghai

Director: Joshua Neale

DOP: Khalid Mohtaseb

Editor:

 

Ross Hallard at Trim London

Production company: Smuggler London

Postproduction: MPC Shanghai

Colorist: Vincent Taylor

Sound Design: Green United Music (GUM)