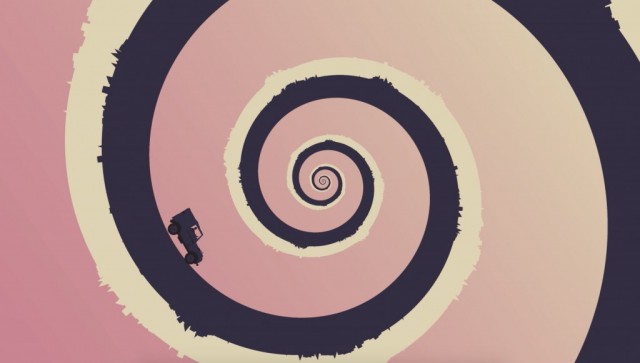 Land Rover has employed full motion graphics, a medium not often used in the China market, for their new brand film.
In October 2014 Land Rover opened its first full overseas manufacturing plant in Changshu, Jiangsu province, with plans to build 130,000 vehicles each year, starting with the Range Rover Evoque. For their debut film in China, the company wanted to demonstrate that their Changshu facility would be subject to the same rigorous processes, quality control and staff training that they insist on at all their outlets worldwide. The idea for an explanatory motion infographics piece was devised in collaboration with Spark44, the agency responsible for Land Rover's worldwide customer relationship management (CRM).
路虎日前携手MPC上海,利用动画形式打造了一支全新的品牌宣传片。
路虎公司于2014年10月在江苏常熟开设了首家海外生产工厂。路虎计划以揽胜极光为起点,每年生产13万辆汽车。作为中国地区首部宣传片,路虎公司希望借本片传达他们对品质一如既往的高要求,包括严格的员工培训和质量监控。本次动画短片的创意由Spark44公司完成。该公司负责着路虎公司全球客户关系的维护。
Shanghai-based production company P.I.G, highly experienced in car work, invited MPC Shanghai to pitch a visual solution and creatively execute the entire project. The critical first step was to source an animation director.  MPC Shanghai identified Toma Ever, a director with impressive animation experience on films for clients including Ferrari, Unilever, L'Oreal, Michelin, Peugeot, Maybelline, Porsche, Rover (Roewe), Audi and Adidas.  MPC then assembled a team of illustrators and motion design artists, comprising Chinese and international freelancers, to complement its in-house artists.
应经验丰富的上海制片公司P.I.G的邀请,MPC上海提出了它们的执行方案。MPC上海联系了世界著名动画导演 Toma Ever来执导本则宣传片。Ever在动画广告方面有着丰富的经验。他曾参与过拉利、联合利华、欧莱雅、米其林、标致、美宝莲、保时捷、罗孚汽车(荣 威),奥迪、阿迪达斯广告的制作。MPC上海同时组建了一支有海内外插画师和动画师组成的团队,以配合公司设计师的工作。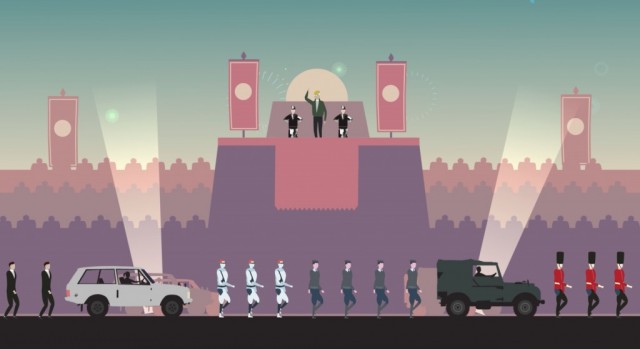 The delivery for the campaign included executing a five-minute animation to be used as Land Rover internal communication along with a cut down shorter version for the consumer market.  The job would represent a significant and work-intensive challenge in the four-week timeframe.   Every one of the near 300 assets was custom illustrated and rigged. The finished film has been shared on the Land Rover website and WeChat account. 
MPC General Manager Steven Marolho is hopeful that the project will leave a positive legacy, "People don't think of motion graphics enough for advertising.  Hopefully this will demonstrate some of the medium's potential and inspire people to consider motion graphics for future creative solutions."
宣传片最终由一个5分钟的路虎内部流通短片,和一个用于消费者市场投放的剪辑版组成。而仅仅4周的制作时间给MPC上海提出了巨大的挑战。将近300件在动画中出现的形象都由团队独立设计并制作完成。路虎官网和微信官方账号均分享了这部宣传片。
MPC总经理Marolho希望这则宣传片能为其他公司树立积极的影响:"人们往往认为动画形式不足以满足广告片的需求。希望通过这则广告,人们能看到动画媒介的潜力,同时激发人们将来在寻找创意方案时能想到动画。"
Credits 工作人员 :

Client: Landrover
Agency: Spark44
ECD: Jerry Ma
CD: Bruce Z
Agency Producer: Larry Hsien
Production Company: P.I.G China
Production Company EP: Xintai Feng / Elisha Lai
Production Company Producer: Summer Xie
Post Production: MPC
Animation Director: Toma Ever
Illustrators / Designers: Olivier Wyart, Ailadi Cortelletti,
Motion Graphics & Animation: Neo Chu, Elia Gardella, Zhou Su Su
Post Producer: Kitty Kang
Music: GAME AUDIO LAB Limited / Jean Xu & Alex Riviere
客户:路虎
广告公司:Spark44
执行创意总监:Jerry Ma
创意总监:Bruce Z
广告公司制片人:Larry Hsien
制作公司:P.I.G中国
制作公司执行制片人:Xintai Feng / Elisha Lai
制作公司制片人:Summer Xie
后期制作:MPC
动画导演:Toma Ever
插画师/设计师:Olivier Wyart, Ailadi Cortelletti,
动态图像&动画:Neo Chu, Elia Gardella, Zhou Su Su
后期制作:Kitty Kang
音乐:GAME AUDIO LAB Limited / Jean Xu & Alex Riviere