There's a fine line between exploiting the hype of the coronavirus outbreak for click bate content, and integrating the topic naturally into an engaging video. The new commercial film for Watson's China illustrates how, at a little over 4 minutes, to package an inspiring message on women's day and a nod to the virus situation into a video that resonates deeply with the audience.
利用新冠病毒爆发的信息轰炸,来制造博取点击量的内容,和将这个话题与人们喜欢的视频自然结合,这两者之间有一条很微妙的界限。屈臣氏中国的新广告片仅用了四分钟多一点的时间,展示了如何包装妇女节里鼓舞人心的信息,并响应疫情局势,使观众产生强烈的共鸣。
Structurally, the video is different from a traditional TVC: it opens with nostalgic photographs, referencing the similar virus outbreak 17 years ago. With every new line of copy, and every new scene, it proceeds into a visual profile of millennial girls, who were just kids last time a virus struck China, but today are assuming responsibility. Interestingly, every line of copy about the millennial women in China is proven by research data that appears on screen.
在结构上,这条视频不同于传统的电视广告:它以怀旧的老照片开始,提到了17年前那场相似的疫情。每一行新文案,每一个新场景,都在展现90后女孩的视觉形象——在上一次病毒袭击中国的时候,她们还只是孩子——但今天,她们担起了责任。有趣的是,关于90后中国女性的每一行文案都是真实的,视频里出现的研究数据证实了这一点。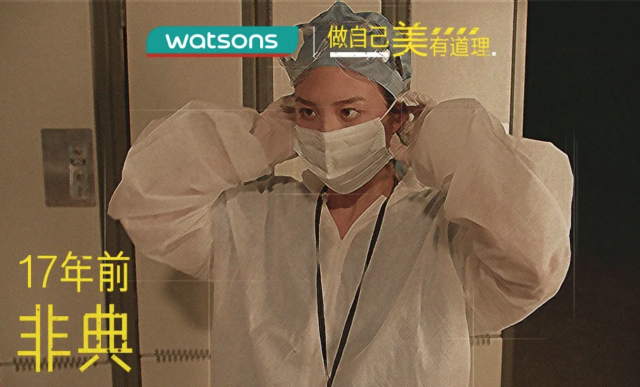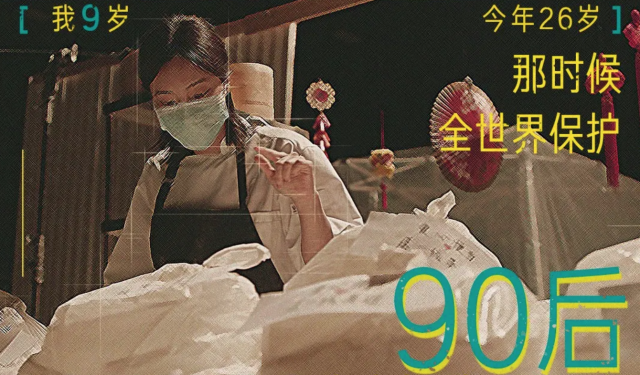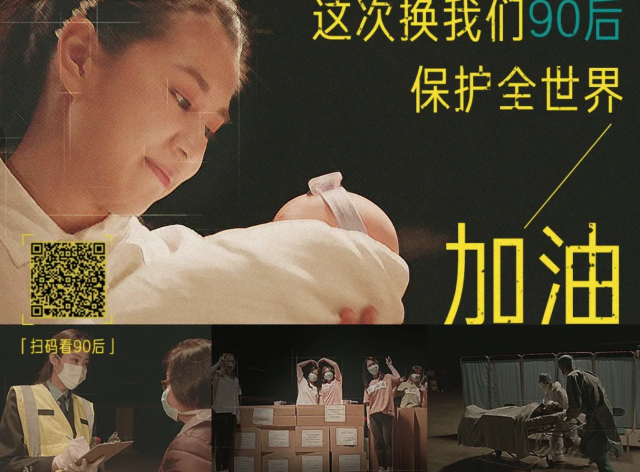 Early on, W established a reputation as an agency that is not afraid to experiment with new genres of filmmaking which they have been exploring and using since day one. W also has the tendency to establish an extremely trusting relationship and highly efficient working style with their clients. This approach has allowed them to push bold ideas through and get work done efficiently, like in the commercial for Taobao which was completed in unprecedented 13 days. So it's not really surprising that W pulled off some unconventional twists in this Watson's ad.
起初,W作为一个敢于尝试新类型电影的机构而建立了声誉,从第一天起他们就一直在探索和运用新类型电影。W还倾向于与客户建立一种高度信任的关系和高效的工作方式。这样的做法让他们能够大胆地提出想法,并高效地完成工作,就像13天完成的淘宝广告一样,史无前例。因此,W在屈臣氏的广告中尝试了一些非常规的转变也就不足为奇了。
The video, which gathered 1.2 M views on the brand's official Weibo alone, includes another  uncommon element— the director's message at the end. Xu Zihao shares his feelings about the shortcomings of the commercial video, explaining that not all the millennial girls fighting on the frontline of Covid-19 are as seen through the lens of this ad. There's always a more complex reality behind every catchy news title, and «not all the girls in the world are the way we expect them to be».
这段视频仅在该品牌的官方微博上就获得了120万的点击量,最后还包含了另一个不常见的部分——导演在视频末尾说话了。导演徐子豪分享了他对于这条广告片不足之处的想法。他解释说,并不是所有在疫情前线战斗的90后女孩都像这条广告里的一样。在每一个朗朗上口的新闻标题背后,总有一个更为复杂的现实,"世界上,也不是所有的女生都和我们想象的一样"。
Xu Zihao also explains how, given the ban to shoot in China, and subsequent travel regulations for Thailand and Japan, the team assembled the video 7000+ km away from each other, shooting in Vancouver. Between the agency in Shanghai, post-production house in Taipei and client in Guangzhou, W found solutions to produce the video which was on the books since collaboration with Watson's started in November. Li Sanshui shared recently in an interview with SHP+ that shooting during the outbreak forced W to work with the client in a way they'd never envisioned before, with long distance calls and remote multi-party cooperation.
徐子豪还解释到,由于不允许在中国拍摄,以及后来泰国和日本在旅行方面的规定,相距7000多公里的摄制组在异地整合了这条在温哥华拍摄的视频。广告公司在上海,后期制作公司在台北,客户在广州,W找到了联合三方来制作这条视频的解决方法。从去年11月与屈臣氏开始合作时,这个视频就写在计划里了。李三水最近在接受SHP+采访时透露,在疫情爆发期间进行拍摄,迫使W以一种前所未有的方式与客户合作,比如打长途电话和多方远程合作。
CREDITS 制片团队
Client 客户: Watsons China 屈臣氏中国
Production 制作公司: W
W Team W的创造者们:
Li Sanshui 李3水, Yao Xing 妖星, A Zhuo 阿卓, Fu Xue 傅雪, Tuo Tuo 坨坨, Ge Huaren 隔花人, Ju Qi 橘七, Xi Yi 希一
Director 导演: Xu Zihao 徐子豪
Vancouver producer/ assistant director 现场副导/制片: Hammer
Pre-production assistant director 前制副导: Jia Sheng 家圣
Art 美术: Amily
Editor剪辑: Guo Ping 国平
Online: 二姐 Jill
Audio mixing 混音: Jeff
Take a look at W's insights on coronavirus's impact on the industry:
Part III: Coronavirus and its impact on ad biz in China