Ogilvy has announced the planned departure of Graham Fink – Chief Creative Officer for China – at the end of February. Fink, who joined the network from M&C Saatchi in London, has been at the creative helm of Ogilvy's largest market in the region since 2011.
奥美正式宣布,中国区首席创意官樊克明(Graham Fink)将于二月底离任。樊克明此前曾就职于伦敦尚奇广告,于2011年加入奥美,掌舵中国区创意工作。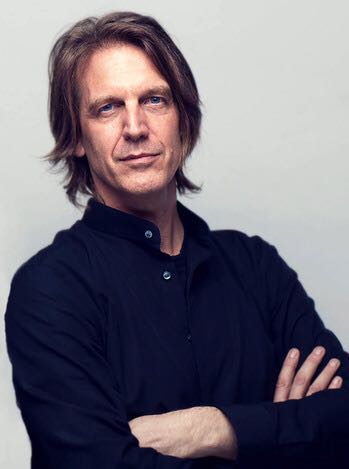 Graham Fink 樊克明
Eugene Cheong, Chief Creative Officer – Ogilvy Asia Pacific said: "Graham has played an extraordinarily successful and valuable role for us in a big and challenging market. He was also an important ingredient in our Worldwide Creative Council. We have only thanks and praise as he makes his next move.".
奥美亚太区首席创意官Eugene Cheong表示,"中国市场很大,也充满着挑战,樊克明做的很成功,对我们而言非常有价值,也是奥美集团全球创意理事会重要的一员。他即将开始新的旅程,我们对此只有感激和赞赏。"
Ogilvy has confirmed they will not be replacing the position of Chief Creative Officer for China given the existing creative leadership already in place with thanks to Fink's succession planning. Three Group Executive Creative Directors – recently hired Chee Guan Yue and Thomas Zhu in Shanghai, and recently appointed Adrian Zhu in Beijing will jointly lead the creative teams in China for the network.
奥美也确认,中国区首席创意官一职不会安排新人,樊克明已经做好的后续规划,现在团队已经积累了创意领导力量。上海新任执行创意总监余子筠,以及另一位执行创意总监朱海良将和新晋任命的北京执行创意总监朱幼光一起,带领中国区创意团队。
"China has been an incredible, life-changing experience for me. I have learnt so much about this amazing culture, and it's been fantastic to be a part of the world's fastest growing economy in terms of advertising. I don't think anywhere in the world is changing as quickly as it is here. The people have been wonderful, and I'm immensely proud of the tremendous success we have had." said Fink.
"对我而言,中国是个令人赞叹的地方,改变了我的人生轨迹。我感受到了很多独特的文化,作为一名广告人,我非常高兴,能够亲历全球发展最快的经济体。在我看来,世界上其他任何地方都没有中国发展这么迅速。大家都很优秀,看到我们取得如此之大的成就,我非常骄傲。" 樊克明如是说。
After recently winning Campaign Asia's Creative Agency of the Year for both China and Greater China, plus Integrated Agency of the Year, Fink leaves on a high. He has helped both the Shanghai and Beijing office grow in terms of business and credibility. On the awards front he was responsible for winning Ogilvy Asia's first ever Grand Prix at Cannes Lions, in addition to countless metals including D&AD, Spikes, One Show, Clios and local awards shows.
奥美近期赢得了中国区和大中华区年度最佳创意机构和年度最佳整合营销机构的殊荣,樊克明此时离开正值公司的繁荣发展时期。在他的支持下,北京和上海的业务不断扩大,公信力也不断增加。在他的带领下,奥美亚洲第一次在戛纳国际创意节摘得全场大奖,另外还赢得了其他各种奖项,包括D&AD,Spikes,One Show,Clios和各种国内大奖。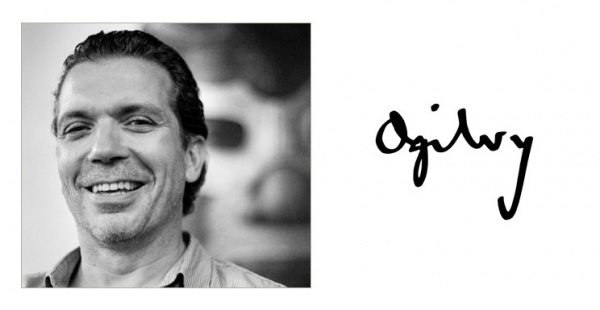 Chris Reitermann
Chris Reitermann – Co-CEO of Ogilvy Asia Pacific & CEO of Ogilvy China added: "Graham has been such an important creative partner to me in China. It has been a wonderful few years, and it really has been a privilege to work with him. We wish him all the best, and look forward to Chee Guan, Thomas, and Adrian taking the helm as we continue to see new highs for Ogilvy in China.".
是奥美亚太地区联合CEO,同时也是奥美中国区CEO,他说,"樊克明是我在中国非常重要的创意伙伴,这几年在一起很顺利,跟他共事真的让我非常荣幸。我们祝他一切顺利,也期待子筠,海良和幼光一起,继续掌舵创意工作,助力奥美中国开辟新的道路。"
Commenting on his next move, Fink added ""I have had six wondrous years at Ogilvy. Now I need a new challenge. My 'Eye-drawings' have opened my eyes to the great new opportunities of VR, AR and AI: creativity is at such a pivotal point. I will also continue to teach and develop the creative talent our industry needs. The world is our oyster!".
樊克明提到了自己下一步的计划,"我在奥美度过了很愉快的六年,现在我要寻找新的挑战。这些工作让我大开眼界,我看到了VR、 AR 和 AI蕴藏的巨大机会:创意工作处在至关重要的时刻。此外,我还将继续投身于创意人才的教学及培养工作。世界之大,任你驰骋!"