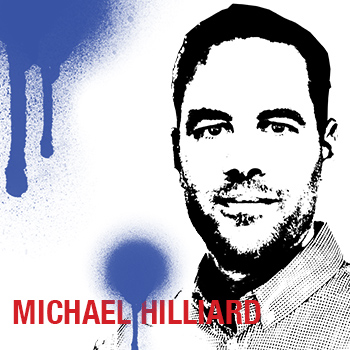 Michael Hilliard, Executive Producer at FINCH, Sydney, is joining ADFEST 2015 to lead the Film Craft Lotus and New Director Lotus categories as Jury President.
According to Hilliard: "Film as a medium was born out of innovation and advanced technology.  FINCH gets a lot of press for its innovations in the tech and experiential space, but not one of those jobs would have been noticed if it wasn't a good story, well told.  For us the really interesting tech work happens where innovation and film craft meet to create great stories.
"It is an honour to be asked to recognize the best works in the region at ADFEST, and to remind everyone that film craft is at the heart of so much of what we share on the internet, and can be applied to real world experiences with powerful results."
Hilliard is an Australian TVC, film, and television producer at FINCH. His work blends pop culture with documentary and television, and he has worked with a range of award-winning actors, musicians, artists and sports figures including Robert Redford, Paul Newman, Cate Blanchett, Will Arnett, Tom Ford, Jeff Koons, Kobe Bryant, the Beastie Boys, Good Charlotte, Michael Stipe, Paul Simon and P.Diddy.
"In a few short years FINCH has established a reputation for combining technology with storytelling, which will give Michael a unique perspective as Jury President of the Film Craft and New Director categories," says Jimmy Lam, President of ADFEST.
Hilliard has helped to create several television series such as ICONOCLASTS (Sundance Channel – USA),  Fast Cars and Superstars (ABC – USA), KOBE Mentu (CCTV5 – China),  the International Emmy® Award nominated The Great Crusade for Qantas and Tourism New Zealand, and Ian Thorpe: The Swimmer, an unflinching biography of Australia's greatest Olympian, for the ABC and Screen Australia.
His work has been recognized by the Cannes Lions, the ONE show, the Directors Guild of America, and the Emmys, and has become part of the permanent collection at the Museum of Modern Art in New York.
Feature film credits include the Beastie Boys' multi-camera, user-generated concert film Awesome, I Fuckin' Shot That!, the slamdance-winning Better Housekeeping, which played critics' week at Cannes, Sunsets: The PowderFinger Farewell Tour and the Lincoln-Mercury funded Lovely by Surprise, which premiered at the Seattle Film Festival.
Hilliard is also a member of the International Academy of Television Arts and Sciences, the Australian Film Institute, the Australian Academy of Cinema and Television Arts (AACTA) and the Screen Producers Association of Australia.