Although the Chinese ad industry is now cautiously livening up with new film releases, most of which were shot before the outbreak, Covid-19 is still taking its toll. While the outbreak is costing career adjustments for many, some creatives are seizing the opportunity for a boost. Director Le Shuting is a recent example.
尽管,随着新广告片的渐渐发布(大多数是在疫情之前拍摄),中国的广告行业在小心翼翼地复苏,但新冠疫情已经给行业造成了损失。疫情使许多人在职业生涯上有所调整,但一些创意人抓住这个机会,来为自己职业加分。最近,导演乐舒婷就是一个例子。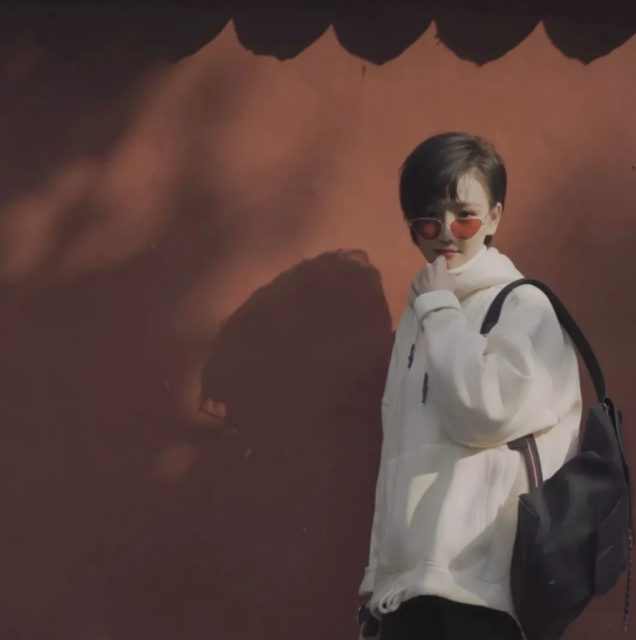 The young director from Wuhan went from being unknown to being a creator of social ads watched by millions in a short span of two months. Her second short film «Wuhan balconies», released in the end of March, was an instant hit generating over 8 million views on Weibo alone, and nearly a million likes on short video platform Kuaishou.
从不知名到创作出的一个视频,两个月内在社交网络被上百万人观看,这位武汉的年轻导演在三月底发布的第二支短片电影《阳台里的武汉》,很快成为热点,仅在微博上获得超过八百万的观看量,在短视频平台快手上有将近一百万个点赞。
«Wuhan balconies»《阳台里的武汉》
The 3-minute long video is a mix of virus outbreak struggles, showing reality through un-staged shots of ordinary families, and positive messages without the oversold patriotic feeling you might expect from TV-channel- produced films. Le Shuting shared in an article that she was writing and rewriting video copy for a week, aiming to find the right words to take the focus away from scary news, and show that's not all Wuhan had turned into under its lockdown.
视频长三分钟,综合呈现人们同疫情的各种斗争,展现无预演情况下,普通武汉家庭的真实状态,发布正面信息,和通常在电视台制作的影片里过度宣扬的爱国情感不同。乐舒婷在一篇文章里说到,自己花了一周时间来撰写并重写视频文案,目的是寻找合适的词语,让公众视线远离令人恐惧的新闻,并让大家知道,封城期间的武汉并不完全像新闻里报道的那样。
A Wuhan resident herself, the director put balconies in focus, as, during the quarantine, for many people, they was their only real connection to the outside world. With the words «There can't be a single feeling behind 9 million stories», the video contrasts the Wuhan that people see from the news with a glimpse of the «lucky, ordinary majority of people» who contributed to the virus fight by staying at home and «cherishing every tomorrow that has come on time».
乐导定居在武汉,她将焦点放在阳台上,因为在疫情期间,阳台就是很多武汉人真正感受外面世界的地方。影片中说到"900万个故事里不会只有一种感受"时,与武汉相关的新闻报道形成对比,"平凡又幸运的大多数"(武汉人)为了配合疫情防控,待在家里,(感慨着)"每一个准时来到的明天,都珍贵"。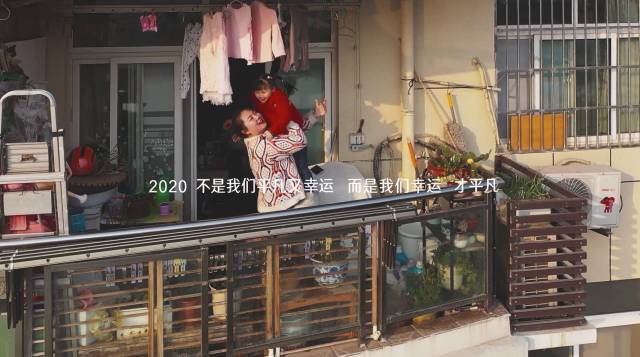 This is not the first Wuhan film that Le Shuting shot. The young director was commissioned to do «Wuhan balconies» after the film she released in February was a loud success. «Wuhan, We're Waiting for You» made waves among Chinese netizens, and, obviously became Le Shuting's professional success.
这不是乐舒婷拍摄的第一支关于武汉的影片。在二月发布的一支影片获得巨大成功后,年轻的乐导受委托拍摄了《阳台上的武汉》。《武汉,我们等你》(乐导的第一支影片)在中国网友当中引起巨大反响,这当然也成为了乐舒婷职业生涯的成功。
«Wuhan, We're Waiting for You»《武汉,我们等你》
The city where the now global pandemic originated is slowly returning to normal life after two months of the most aggressive quarantine measures in China with full lockdown expected to be lifted TOMORROW , April 8.
如今疫情已蔓延全球。作为最初发现疫情的城市,武汉实施了中国国内最严格的隔离措施。全面封城两个月后,这座城市在慢慢回到正轨,预计就在明天—— 4月8日,武汉将解除封城。
That's some hopeful news, and while balcony lifestyle might be over for Wuhan residents, we dare to predict that we'll see more films like this from around the world, and more talented creatives contributing to virus battle how they can – staying home, and making engaging work that has the ability to keep morale up, and help people to get through to the times when it will be ok to leave the secluded comfort of their homes, and go back into the world.
这些消息激起人们的希望。虽然武汉居民不用再过阳台上的生活了,但我们敢这么预测,全球范围内会涌现更多类似的影片,出现更多关注疫情的有才华的创意人,他们待在家里的同时,创作出有意思的作品,帮助人们度过疫情时期,结束居家隔离,重返往日生活。
---
CREDITS 制片团队
Joint production 联合出品: M电影频道, Hubei Media Group 湖北广播电视台
Chief Planner 总策划: Wang Pingjiu 王平久
Executive Producer 总制片人: Li Wei 李玮
Producers 制片人: Wang Yan 王岩, Wang Cheng 王程, Cao Xijing 曹曦睛
Director/Copy 导演/文案: Le Shuting 乐书婷
Cinematographers 摄制: Li Junjie 李俊杰, Zheng Jun 郑军
Art Director 艺术指导: Cheng Long 成⻰
Voice over 旁白: Chen Kun/ Zhou Xun 陈坤/周迅