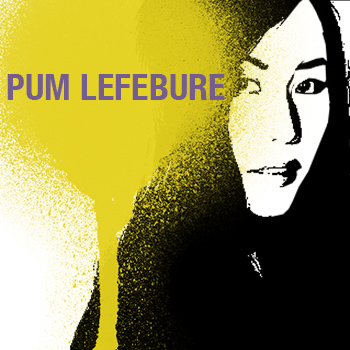 The talented designer Pum Lefebure, Co-Founder and Chief Creative Officer of Design Army in Washington, D.C., is returning to her native Thailand in March next year to oversee the Design Lotus and Print Craft Lotus categories at ADFEST 2015.
As Jury President, Lefebure will use her experience as an award-winning creative director and savvy business leader to lead a panel of experts from around the region in determining next year's Design Lotus and Print Craft Lotus winners.
"I've been privileged to judge design award shows around the world, but this one is special — it's such an honor to be asked to come back home," Lefebure says. "Growing up in Bangkok, I learned art and craft from a very young age and I remember enjoying Thailand's incredibly funny advertising. That crazy combination of a good sense of humor and appreciation for artistry make me who I am — a designer with a different point of view."
Lefebure launched Design Army with her partner Jake Lefebure in 2003, and the studio's work has been awarded at D&AD, One Show, Art Directors Club, Red Dot Award, and AIGA. Clients include The Academy Awards, Adobe, GE, Disney, Bloomingdale's, Ritz Carlton, Washington Ballet, Smithsonian and Lucas Film.
Originally from Thailand, Lefebure brings a global sensibility to American design, and her hallmark is a distinctive union of the artistic and the commercial.
"Pum combines an international eye for design with an entrepreneurial edge, which makes her the perfect candidate to lead next year's Design Lotus and Print Craft Lotus Jury. As a Thai designer running a successful studio in the United States, she personifies 'East meets West' and we are excited to lure Pum back to Thailand for ADFEST 2015," says Jimmy Lam, President of ADFEST.