由BBDO北京和鹰美影业制作的梅赛德斯奔驰广告揭示了旗下轿跑SUV品牌GLC的多面特性。
A new spot created by BBDO Beijing and produced by Eagle Media reveals the dual personality of the Mercedes Benz SUV Coupe GLC vehicle.
天使般的女孩也有恶魔的一面,古典音乐家来了一场摇滚大秀,优雅的模特转身就变成了在拳击台上搏斗的健儿——这一组画面展示了GLC作为城市SUV的出众性能与越野能力。
An angelic girl's hidden mischievous side, a classical musician tearing into electric riffs, and a model throwing haymakers in the boxing ring are likened to the GLC's dual functions as a city cruiser and an off-road vehicle.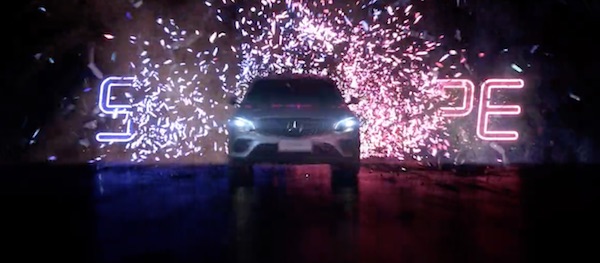 本片拍摄中导演David Holm与他的老搭档摄影师到Justin Henning再度联手。影片拍摄的日程十分紧张。根据导演的预想,为了让镜头之间的转接做到天衣无缝,摄制组进行了多次机位和演员走位的排练。
The filmmaking is tight. The team rehearsed with both cameras and shot the transition shots in succession, creating a smooth result. That's to be expected from Director David Holm, who once again linked up again with friend and long-time collaborator DOP, Justin Henning.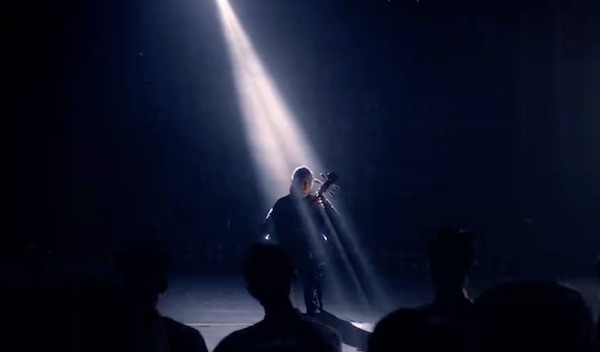 由于黄金周假期的缘故,这支40秒的广告从筹备到成片历时近一个月。其中筹备就花去了10天,拍摄花费7天而后期剪辑则是10天。
A demanding schedule due to the Golden Week holiday in China only allowed ten days prep, seven days shoot and ten days in post to produce a 40-second TVC and a teaser.
片中所有镜头都是实拍所得,特效部分被压缩到了最小。为此摄制组分别在上海、苏州和内蒙古完成了所有镜头的拍摄。背景舞台与观众群也都由真人出演。美术指导Billey Kong在两周内设计并搭建了拍摄所需的所有舞台背景。
VFX are kept to a minimum.  Everything was shot in camera, on location in Shanghai, Suzhou and Inner Mongolia. The crowds and the backgrounds are real.  Credit to production designer Billey Kong for a minimal but effective set constructed in two weeks. 
音乐由新近成立的音乐工作室Big Knows制作。
Music was handled by recently founded sound production studio, Big Knows.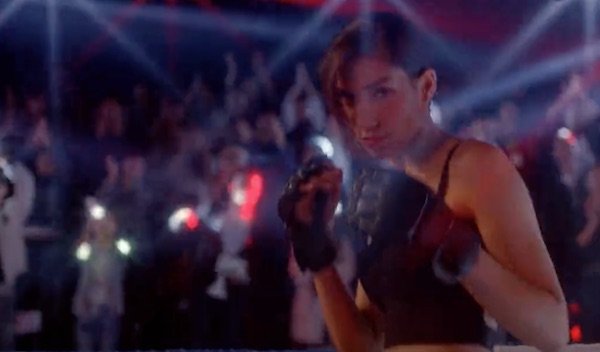 制作名单:
广告公司:BBDO北京

广告公司CCO:曾德龙
广告公司制片:Elaine Lee

制作公司:鹰美影业

监制:Janine Cheng

导演:David Holm

摄影指导:Justin Henning

美术指导:Billey Kong

后期:Eagle Post
剪辑:魏培昆
调色师:Emmanuel Loic Baillier

音乐:Big Knows
Credits:
Agency: BBDO Beijing

Agency CCO: Arthur Tsang

Agency Producer: Elaine Lee

Production House: Eagle Media

Executive Producer: Janine Cheng

Director: David Holm

DOP: Justin Henning

Production Designer: Billey Kong

Post Production: Eagle Post
Offline Editor: Peikun Wei
Colorist: Emmanuel Loic Baillier

Music: Big Knows