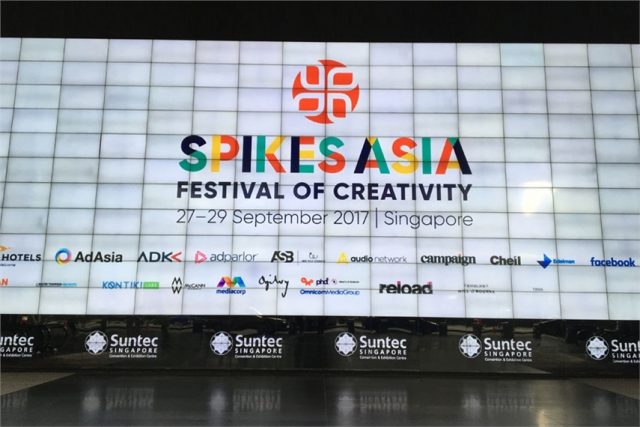 Spikes Asia 2017 | 亚洲创意节2017
Spikes Asia wrapped up last month with a shaky appearance from China. As international award shows come and go, despite China's overall development and spending in advertising, the country continues to receive less than laudatory marks at international award shows.
Spikes Asia亚洲创意节于上周落下帷幕,中国的表现不尽如人意。国际广告节一个接一个举办,虽然中国广告业的整体发展有所进步,资金投入也不断加大,但是中国在各大国际广告节上的认可度依然差强人意。
Fred & Farid Shanghai had the best showing among China-based creative agencies. It was acknowledged as one of the Best Independent Agencies of the year and also received a silver in the category of Digital for Diesel's responsive look book.
此次,佛海佛瑞上海是中国广告创意公司中表现最佳的。不仅获评为年度最佳独立广告公司,同时还获得了数字类银奖,获奖作品是Diesel "The Responsive Lookbook"。
The Responsive Lookbook
AKQA Shanghai received a gold in the category of Digital Craft for Nike Running's My Sole Story campaign.
AKQA上海打造的耐克跑步系列"我和你的征程",获得了Digital Craft类金奖。
我和你的征程
TBWA Shanghai took a gold as well in the category of Print and Publishing for Penguin Books's Penguin Frozen Storybook.
TBWA上海打造的企鹅图书"Penguin Frozen Storybook"(冰书),斩获了印刷与出版类金奖。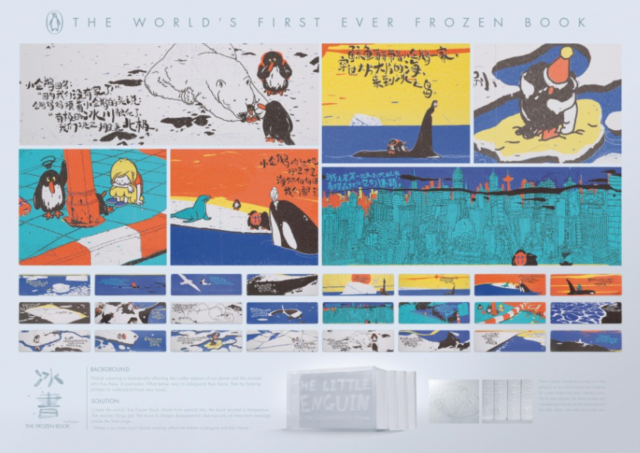 Penguin Frozen Storybook | 冰书
The official award tally has not yet been released by Spikes but initial research indicates China's numbers are mediocre at best, considering the size of China's market and its proportion of submissions to its number of awards. In 2014 China's total number of awards peaked with a total number of 60 awards, only to plunge to a mere 16 awards in 2015.
Spikes官方尚未发布获奖数量统计,但初步来看,中国获奖作品数量顶多算得上一般,国内广告市场规模巨大,递交作品数量之多,但是获奖作品却依旧不多。2014年,中国获奖作品达到历史新高,共计60部,但随之而来的2015年,获奖数量却跌至16部。
China has historically been indifferent to crafting its ads to international awards shows . It's poor track record reflects this nonchalant attitude towards catering its ads to an international audience. The significance of award shows themselves came into question on a global scale at this year's Cannes Festival of Creativity when the Publicis Group announced it will not participate in international awards festivals in the coming year. So while China in the past has been questioned for its poor performance, perhaps it was blazing the way for a much needed shift in focus for the industry.
中国历来对国际广告大奖赛的参与热情都不高。这样并不显眼的历史也反映出了广告公司漫不经心的态度,不会刻意迎合国际观众的口味。大奖赛究竟有多重要,这一点也成了全球争议的话题,今年戛纳创意节上,阳狮集团宣布明年不会参与任何国际广告大赛。如此来看,中国差强人意的表现一直以来受到了人们的质疑,或许广告行业确实需要改变一下关注点了。
As 2017 award shows wrap up and the ad world heads into another year of festivals, how the global advertising industry and China itself engages with award shows will be interesting to note.
2017年各大广告节已纷纷落下帷幕,我们即将迎来下一年度的广告节,那么,全球广告公司以及中国广告公司将如何参与,想必也会是一幅别有趣味的画面。