Fresh from her role as president of the judging committee for the Cyber Lions at the Cannes Festival this year, Isobar Global CEO Jean Lin recently kicked off the company's regular series of open-house seminars with a presentation about the work she presided over at the world's most prestigious advertising festival.  SHP took the opportunity to sit down with Lin to discuss Cannes and the current trends in Chinese advertising.
SHP: What are your thoughts on work that is made only for awards against work that is made to be effective in real campaigns?
As an agency, the most important thing is to create campaign effectiveness, not to win awards. However, having the desire to win awards is a good thing for all creatives. Awards push the industry forward. Some pro bono jobs that are created to help charities can coexist with commercial campaigns.  Effectiveness is not integrated in our judging criteria. China is such a big market and the numbers are so big, that if effectiveness were the only benchmark, Chinese work would have won many awards.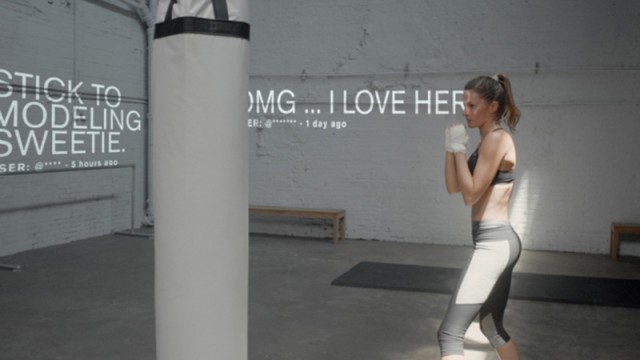 Gisele Bundchen in the Under Armour – I Will What I Want campaign, Cyber Grand Prix winner at Cannes 2015
SHP: Are the Chinese entries competitive in a global competition like Cannes?
Work from China isn't doing too well in competition this year. When you are competing against 3700 entries, what is crucial is how quickly the idea is made clear through providing the cultural context, the problem and the solution. You need to use no more than 30 seconds to make people understand why it is unique. Much of the work from China spends more time on the details of the ideas than clearly outlining the context. That's a shame because often the context and the insights are very compelling. When you jump straight into the idea itself, it can lose sight of the bigger picture. Having a different culture is a plus when you enter into global competition. China can do a lot better in helping people to understand and be inspired by the solutions happening here.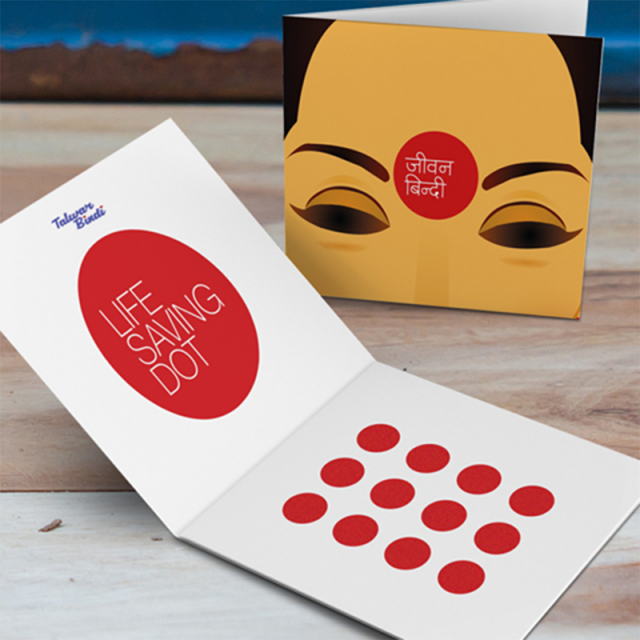 Bindi Life Saving Dot, by Grey Group Singapore
"You can clearly see the connection between cultural context, problem and the solution. It's so simple and it's very compelling.
SHP: With such a large number of mobile users, do you see China exceling in mobile marketing campaigns?
China, and Asia Pacific in general, has a very good chance of creating innovative mobile solutions and leading the way in mobile marketing, and not just because of the user base. Mobile usage, mobile data and how mobile is linked with commerce and retail are all actually very advanced in China across all tiers of cities. In how many markets do you have the likes of WeChat and Alibaba contributing to a different way of purchasing, shopping and buying? That said, I don't think we've articulated the solution particularly well in the way that it's done yet.
SHP: How can marketers and advertising professionals develop their own skill sets to adapt to the new trends and remain competitive?
Based on the theory of 21st Century Learning Organization, there are eight must-have personal skills: 1) leadership 2) digital literacy 3) communication 4) emotional intelligence 5) entrepreneurship 6) problem solving 7) team-working and 8) global citizenship. It is a personal judgment whether one chooses to enhance their whole skill set, becoming stronger across the board, or to improve a single area and stand out. It is also a judgment what kind of team structure works for you.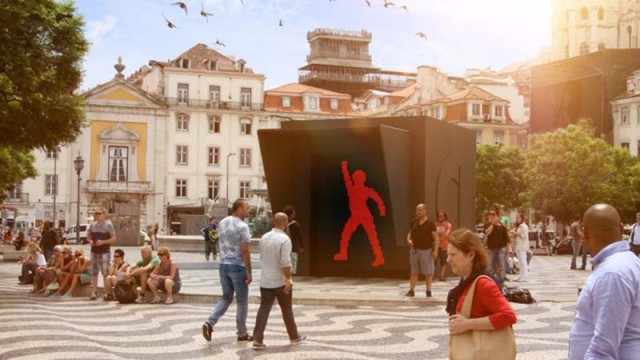 Lin referenced The Dancing Traffic Light Manikin for smart, as an outstanding interactive campaign
SHP: What role does 'Big Data' play for agencies these days?
We need to come back to the basics and ask 'why does our industry exist?' It is to utilize insight that helps brands and businesses creatively solve their problems. Today, all these tools and devices help us to gain more insight into the things that we can analyze. Data drives insights and creativity. Data empowers businesses to make smart business decisions so they can solve their business challenges in a more targeted way. I think that's the prerequisite of our industry and that has to come from all angles and all types of agency. I think technology will make this even better in the next few years. But we're still on a long learning curve as an industry and as an agency.
The next Isobar event will be on September 10th
The event will focus on Isobar's understanding of brand commerce and how they have developed a system to leverage big data to support brand marketing decisions.
在今年荣膺戛纳国际创意节的互动类奖项的评选委员会主席之后,安索帕全球首席执行官林友琴最近出席了公司常规公开讲座,并详述了主持世界最具盛名的广告节的经历。SHP藉此机会和林女士坐下来聊一下她在戛纳的经历,以及最近在中国广告界的流行趋势。
SHP:对于那些完全针对获奖而做的作品和那些在广告竞争中效果更出色的作品,你的看法是什么?
作为广告商,广告竞争的有效性当然要比获得奖项更重要。但话说回来,对于任何创作来说,获奖的渴望永远是件好事。有些公益广告的制作则帮助慈善能与商业广告分庭抗礼。有效性并不是我们评选的唯一标准。中国是一个如此之大的市场,而来自中国的作品数量又如此巨大,如果传播有效性是我们的唯一标准,中国作品将会赢得不计其数的奖项。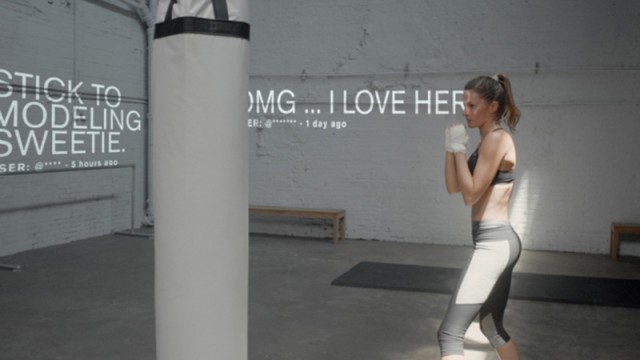 吉赛尔·邦辰,Under Armour——I Will What I Want战役,2015年戛纳网络竞赛单元获奖作品
SHP:中国的参赛者们在全球性的竞赛中是否有竞争力?
在今年,来自中国的作品表现都并不是很好。当你跻身并对抗者3700名参赛者的时候,一个创意能够以多快的速度清楚地解释其文化环境、面临问题和解决方案就变得很关键。你必须充分利用30秒的时间去让人们理解为何你的创意很独特。大多数来自中国的作品都在细节上花费了太多时间,而忽略了对于其语境的描述。这是很可惜的,因为通常来说,环境描述和由此引出你的创意的方法会极为引人入胜。当你只是粗鲁直白地将点子扔出来,在全局上就难免顾此失彼。当你的文化传统足够独特,会在国际竞赛上为你加分,而运用上述方法,中国在帮助人们理解和激发新的创作灵感方面可以做得更好。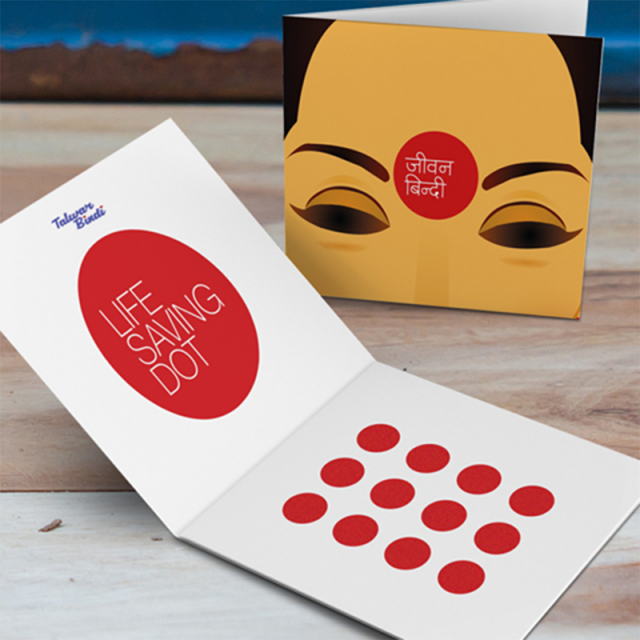 Bindi Life Saving Dot,葛瑞集团新加坡办公室
"你能清楚地看到文化环境、面临问题和解决方案三者之间的联系,是如此简单,却又如此扣人心弦。"
SHP:在如此庞大的手机用户基数的前提下,你看好中国在手机市场竞争中会渐占上风吗?
中国,包括亚太地区,有着很好的机会去创造创新性的手机解决方案,并在手机市场处于领先地位,而这并不仅仅因为他们庞大的基数。手机使用习惯、手机数据和手机与商业和零售之间关联的方式,这些都在中国的各线城市拥有巨大优势。无论你在什么样的市场有着什么样的购买偏好,微信和阿里巴巴都能提供不同的方式满足你的逛、选和买的意愿。尽管如此,我觉得我们还是没说清楚他们目前为止做得有多好。
SHP:市场营销人员和专业广告人应当怎样提升自己去适应新的潮流趋势并保持竞争力?
根据21世纪学习机构的理论,有8项必修技能:1)领导能力;2)数位素养(运用电脑及网络资源的能力);3)沟通能力;4)情商;5)创业精神;6)解决问题的能力;7)团队合作;8)全球公民意识。你可以自主选择是提升全部技巧,全面进步,还是专攻某个领域变得出类拔萃。当然,你也要学会判断什么样的团队结构更适合你。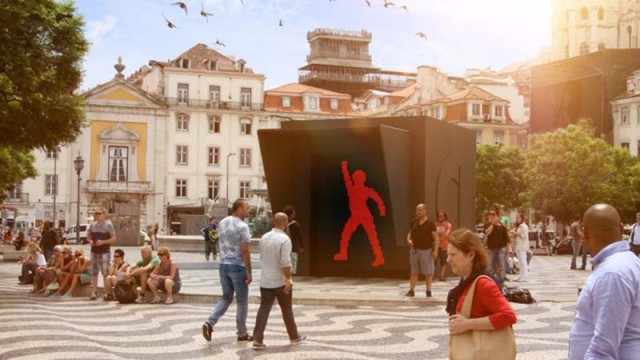 林女士引用了Smart汽车的Dancing Traffic Light Manikin广告,作为交互式广告战役它非常出色。
SHP:对于广告商而言,"大数据"现在在扮演何种角色?
我们最好往回追溯,问一问"我们的行业何以存在"这个问题。它存在是为了利用独特的见解去创造性地帮助品牌解决他们的问题。如今,所有这些工具和装置都是为了帮助我们分析事物并得到更多的领悟。数据支撑着观点和创意,数据使得商务人士能做出更明智的商务选择,这样他们就能以更精确的方式解决他们所面临的挑战。我认为这是我们这个行业存在的先决条件,无论从任何角度,或是对于任何风格的广告商而言都是如此。我认为科技将会在今后几年内提升行业水准,但我们依然处于一条漫长的学习曲线(学习时间与学习效率之间的函数曲线)之中,无论对于广告商还是这个行业来说都是如此。
安索帕的下一次活动将于9月10日举行,本次活动将聚焦安索帕对于品牌商务的理解以及他们开发的新系统将如何使用大数据去支持品牌商的市场决策。