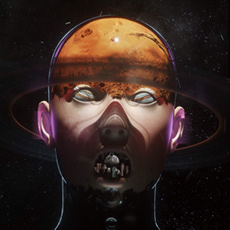 AXL LE
Digital Artist/ 3D vlogger
Digital artist Axl Le was always interested in video games and their fantasy worlds. "My bachelor's degree was playing World of Warcraft for five years," he says. In fact, Le graduated as an architect, but a defying character drew him into an artistic direction, to create his own mesmerizing cyberpunk worlds in computer graphics.
数码艺术家乐毅一直被游戏和游戏里的奇幻世界所吸引。他坦白:"我的本科时光就是玩了五年的魔兽世界"。事实上,乐毅是建筑师出身,但天生反骨的他选择了做艺术家,用电脑绘制出一个又一个,令人印象深刻的赛博庞克世界。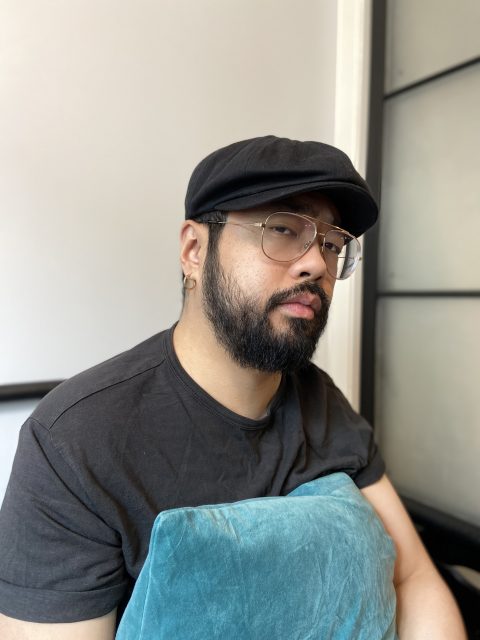 Le was born in a traditional Shanghainese family. His mother convinced him to study architecture, but by the time he graduated, the Chinese architectural boom had already passed. The best job he could find was working for a governmental company developing public toilets and parks.
乐毅出生在传统的上海家庭。当年他的母亲说服他去考建筑系,但当他学成毕业时,中国建筑产业的红利期已经过去。而他能找到的最佳岗位,就是在一家事业单位设计公共卫生间和公园。
"It was a very old fashioned job. We didn't even have the internet at the office. I was only 24, but I felt like I was 65," he says. Still, the company needed someone with tech skills to do rendering work, strictly speaking, to simulate what their projects would look like in real life. "That was my duty. I was rendering trees and toilets all the time."
"当时的工作非常保守,办公室居然都没有网,24岁的我感觉自己就像是65岁的老人,"他感慨道,当时的单位需要一位技术型人才去完成渲染的工作,说白了,就是制作项目效果图。"那就是我的职责,不是在渲染树,就是在渲染厕所。"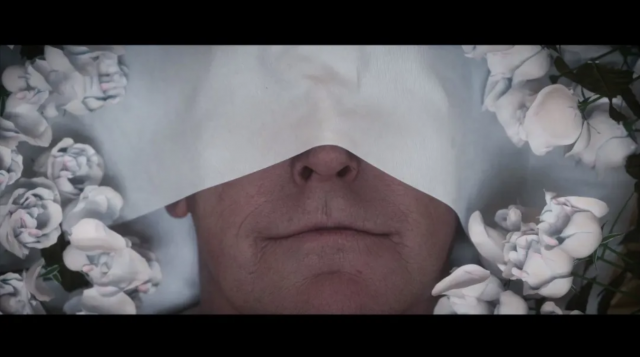 Looking to break into the art world, Le chased Maleonn, a renowned Chinese artist who gave a speech at his graduation. After several of Le's attempts, Maleonn agreed to have him as an assistant in a puppetry show he was producing. "We had to make life-sized puppets look real," says Le. "Maleonn taught me something fundamental: how to make new stuff look old. You have to leave marks on it, like fingerprints and scratches."
为了找机会"破圈"去做艺术,乐毅盯上了曾在他毕业典礼上致辞的有名中国艺术家马良。在他锲而不舍多次联络后,马良同意让他作为助理,参与一部正在制作中的木偶戏。"我们得制作真人大小的木偶,力求尽可能地仿真"乐毅说。"马良教会了我最基本的东西:如何把新物件做旧。你得留下使用痕迹,比如指纹,划痕等等。"
Around the same time, Le started to create artworks himself, making watercolor paintings and collages. However, as traditional art materials were expensive, he quickly switched to digital animation as a way to save money.
同一时期,乐毅开始自己创作艺术,例如水彩画和拼贴画。由于传统的艺术材料比较昂贵,为了节省开支,很快便改为创作数码动画。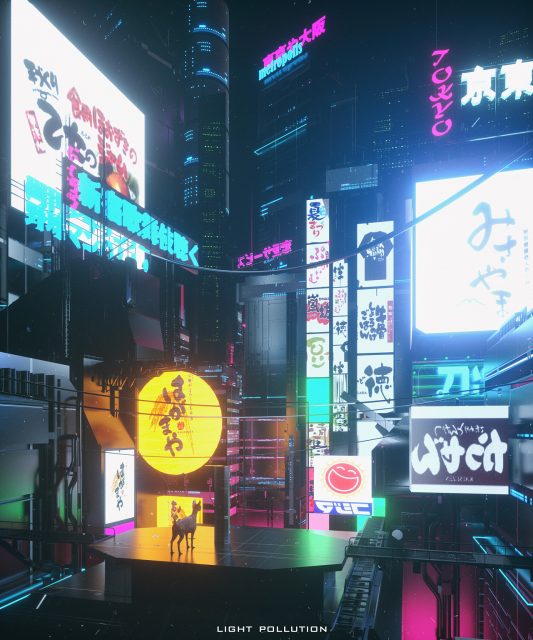 As a subject matter, he explores the "high tech, low life" concept, and the threat of technology. His scenarios are often marked by neon-lit urbanscapes or Star Wars-esque spaceships, and his characters can be humans, aliens, cyborgs, and even deities.
他开始以"高科技,弱生活"的概念及科技的威胁性为主题进行创作。他笔下的场景常常以霓虹灯闪烁的都市,或星战式飞船为标志,角色则可能是人类,外星人,仿生人甚至神明。
In the film trilogy Kyomi Kobayashi, Le tells the story a geisha frozen in time only to be awakened three centuries later as a cyborg spy. The story came to his mind on a trip to Kyoto, where the juxtaposition of tradition and hyper-modernity struck him. The work was exhibited as a central piece of an art exhibition in Shanghai MoCA last year.
在他的三部曲系列短片《小林清美》中,乐毅讲述了一位被冷冻保存了三个世纪之久的艺伎,被唤醒成为仿生人间谍的故事。而这部作品的灵感来自于一次去京都的旅行。古香古色的历史建筑与现代城区的强烈对比,让乐毅突然受到了启发。这部作品在去年,作为压轴艺术品,在上海当代艺术馆展出。
KIYOMI KOBAYASHI II
In The Journey, Le reflects on our predatory relationship with nature. The story is set on another planet where mysterious experiments are taking place to regenerate fauna and flora. The details with which he depicts alien vegetation are mesmerizing.
而在短片《旅程》中,乐毅反思了我们作为掠夺者与自然的关系。故事发生在另一个星球上,一场复苏动植物的神秘试验正在进行,片中乐毅笔下的外星植物细节里全是惊喜,设计令人着迷。
The Journey
In 2019, Pause Fest, an Australian festival for business and creativity, invited Le to create a short story. The result was Funeral, a homage to his grandfather who passed away in the same year. "This video is, above all, to comfort me. I told myself that Grandpa is gone, but maybe floating somewhere in the universe, admiring its beauty while looking for another home," he says.
2019年澳洲的Pause Fest商业与创意节邀请了乐毅为他们创作一部短片。《葬礼》应运而生,乐毅也以此片致敬了同年去世的祖父:"这部短片其实对我来说最大的意义就是安慰。我告诉自己祖父虽然走了,但他还漂浮在宇宙某处,欣赏着宇宙的美丽,也在寻找新的家。"
Funeral
The story of his latest video came to him while he was in Hong Kong, at a lively night market in Kowloon, and saw a red-haired foreign man stepping into a battered old building. With a sordid overtone, Vincent is about what happened inside the building. Le was inspired by the city's aesthetics in general, especially of the already demolished Kowloon Walled City, to compose the scenery.
而他最新作品的灵感来则自于一次香港的行程:在香港热闹的九龙夜市,他看到一个红发的外国男人走进一栋破败不堪的建筑。基调街头灰暗的《文森特》讲述了建筑物内的故事。乐毅塑造的场景颇受香港城市风格的启发,特别是已经拆除的九龙寨。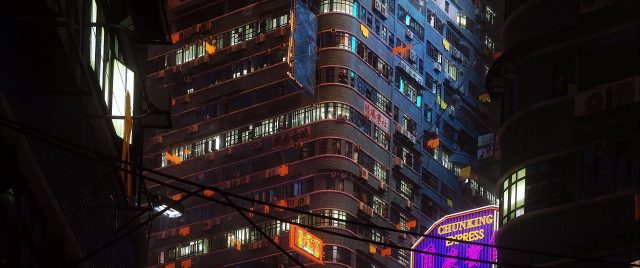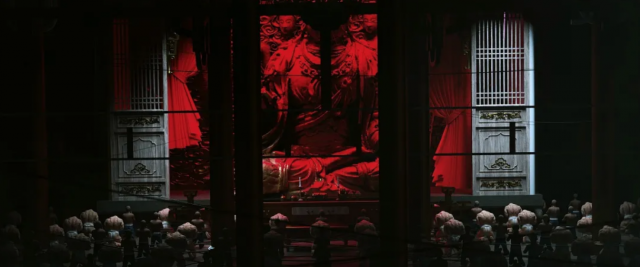 "Walking in the streets is a source of inspiration; I feel like I'm playing a game; if two interesting people pass me, I instantly think of a story. I like Hong Kong because the composition of buildings is very cyberpunk. Next, I want to make a film about Thailand because of the mix of futuristic and traditional elements; the neon and all the Buddhas."
"走街串巷是找灵感的一种方式,走在香港的街头,我感觉自己仿佛在游戏中探索,如果有两个有趣的面孔与我擦肩而过,我马上就能脑补出一个故事。我喜欢香港是因为香港的建筑群本身就已经非常有赛博庞克的感觉。这次受到传统元素与未来元素混搭的启发,比如片中的霓虹灯与大佛,接下来我想做一部关于泰国的影片。"
Except for the soundtrack, Le works by himself. He molds mostly everything with his mouse from what initially looks like a digital clay ball. "I was drawn to 3D animation because it combines several art forms: you mold stuff as a sculpturer, set the lights as a photographer, create the style as a painter, and develop characters as an illustrator."
除去音乐的部分,乐毅的作品全部都是一个人完成。他用鼠标将看起来仿佛是一团数码陶泥球的东西,慢慢建成片中的一切。"我痴迷3D动画是因为它是多种艺术的结合体:建模类似于雕塑,调整光线类似于摄影,创作风格类似于绘画,而角色设定则类似于手绘。"
Le has worked on several commercial projects, from cosmetics to food products, games, and fashion brands. He has worked for Nike, Adidas, Nivea, and Monster, for example. Most of them were made purely with computer graphics, and some were mixed with real shootings. "In commercials, the visual content, color, and lighting have to be aligned to the public's preference. So the style can be different from my artworks," Le says.
乐毅也接过不少商业项目,从美妆产品到食物,游戏,以及时尚品牌都有作品。他合作过的客户有耐克,阿迪达斯,妮维雅和怪物能量饮料等等。大多数项目均由纯CG完成,部分则掺有实景拍摄。"广告片中的视觉内容,色彩和光线必须符合大众的审美口味,因此风格和我的艺术作品可能不太一样,"乐毅说到。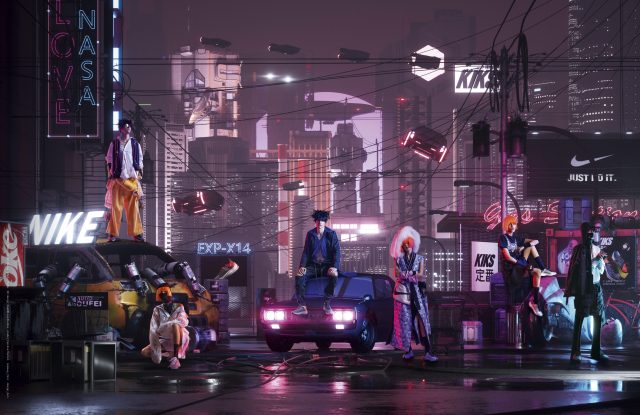 Still, Le sometimes maintains a higher control of the project, being on the top of all his cinematic abilities, including narration. "This happens when a company reaches out to me because they appreciate my art and style, so they are very open to my ideas and personal interpretations. These are usually exciting projects," he says.
不过,有时乐毅在项目中权限很大,除了在制片技术方面,在叙事剧情方面他的意见也很有分量。"这种情况通常是因为客户是喜欢我的艺术风格而联系我的公司,所以他们很愿意听取的我的想法和个人解读。这些往往都是很激动人心的项目,"他说。
In commercials as in fiction, cyberpunk never seems to grow old. Quite the opposite, it grows in popularity, resonating with younger audiences. As the bar for artists gets higher, Le's stylistic fearlessness sets him apart. His worlds can feel farfetched or surreal, but their immaculate level of detail and intricate narrations seem to prove otherwise, confusing the viewer as to what is reality and what is fiction.
不论是在广告中,还是在小说中,赛博庞克似乎从未过时。相反,它越来越受欢迎,轻而易举地就走进了年轻一代观众的心。虽然近年人们对于艺术家的要求水涨船高,但乐毅独特的风格和无畏的个性让他脱颖而出。他的世界虽然看似遥远又离奇,但他笔下无与伦比的细节和复杂精细的叙事,又拉近了与观众的距离,让我们不禁怀疑到底什么是真实?什么是虚构?