Headquartered in Mallorca, Palma Pictures is one of the most modern production service companies in Europe, providing for film production companies, movie studios and TV channels around the world. With over twenty years of experience the company has serviced over 1000 television commercials and 25 feature films, including for famous shoots with celebrities like Rafael Nadal, Christiano Ronaldo, Lionel Messi, Daniel Craig and Keira Knightly just to mention a few – as well as Chinese superstar Zhang Ziyi.
Spain has become one of the most favorable shooting destinations for filmmakers, including Chinese ad agencies and productions who like to bring their shoots to Spain whenever possible to take advantage of Spain's marvelous landscapes and amazing weather all year round.
Spain's 300 sunshine-y days per year, as well as their 9 months each year of snow-capped mountains available for 'winter magic' imagery help to guarantee a good shoot. Picturesque deserts, beaches, rivers, forests, traditional villages and modern cities can all be reached in a one-hour flight as well since Spain is geographically a small country.
The Modern Architecture of this country, like the "futuristic" City of Arts and Science in Valencia, coexists perfectly with the strong cultural heritage of Spain – there are as many as 2,500 castles of diverse historical shapes and styles to be found in the country. Also, of course, there is the spectacular bullfighting, captivating horse riding and passionate dancing which are all big parts of Spanish culture and are likely to be featured in advertising scripts. Palma Pictures has been making great works by helping hundreds of film crews to capture all of the above.

Founded in 1993 by two Swedish partners Ola and Grete Holmgren, Palma Pictures was later acquired by Mike Day and his two management partners, Trent Walton and Ramon Caravaca, with additional Swedish venture capital partners in 2007.
As one of the biggest studio complexes in Europe, Palma's facility comprises of 4,500m2 space including 1,000 square metre fully sound proofed stage, dressing rooms, a make-up room, wardrobe room, casting suites, open-plan production spaces, private offices, meeting rooms, sun-decks, and parking for 100 vehicles as well as a restaurant and gym with a 45 person full-time staff and access to several hundred film professionals.
Palma Pictures has developed also a strong network of film professionals including animal coordinators, stunts, SFX artists and underwater camera specialists. They also have a huge range of available filming equipment, and in-house technicians familiar with the equipment to ensure fluidity of service, as well as reasonable costs.
Their network of full-time producers in cities like Los Angeles, London, Reykjavik and Spain as well as German, French and Italian producers responsible for their various territories make everyone feel that Palma is taking great care of their clients.
CEO Mike Day explained to SHP+ on his recent visit to Shanghai that having producers speak the clients' language, know their culture and who are living close to them is one of the most important investments in Palma Pictures' success. At the moment they are also in search of a Chinese producer who would be dedicated to Palma's perspective Chinese clients. Great news, isn't it?!
"We are an extremely committed team of professionals who are determined to provide the best solutions at the best price" Mike Day says.
总部位于西班牙马略卡岛Mallorca的Palma Pictures是全欧洲最顶尖的制作服务公司。它拥有二十多年为全球的制作公司、电影工作室和电视台服务的经验。
西班牙已经成为全世界影视制作人最心仪的拍摄场地,包括中国的广告公司和制作公司都喜欢去那里拍摄,原因很大程度上归功于西班牙丰富多变的地貌以及几乎整年都非常给力的天气。
西班牙全年有超过300天以上的晴朗好天气,但这里大部分的群山山巅却有长达9个月的时间被皑皑白雪覆盖,随时可以给画面带来"冬季的魅力"。西班牙国土算不上非常辽阔,但拥有了各种地形和地貌,在一小时的飞行距离里,就可以找到茫茫的大漠、广阔的海岸线、绵延壮阔或森林覆盖的山脉、河流贯穿西班牙的乡村和城市等。
西班牙的现代建筑,如SHP+杂志报道过的奥迪A8的广告片,就是取景于极具"未来感"的瓦伦西亚艺术科学城。未来和现代化的设计往往与西班牙丰富的历史古建筑并存着——西班牙全境拥有各有特色和背景的历史城堡达2500座之多,每到一处,随处可见。这些遗留下来的城堡除了让人们惊叹它们艺术性的建筑特色之外,更可以从中感受到西班牙丰富的宗教、历史和文化。骑马、斗牛、佛朗名哥舞等传统娱乐项目都是西班牙名闻于世的文化传统。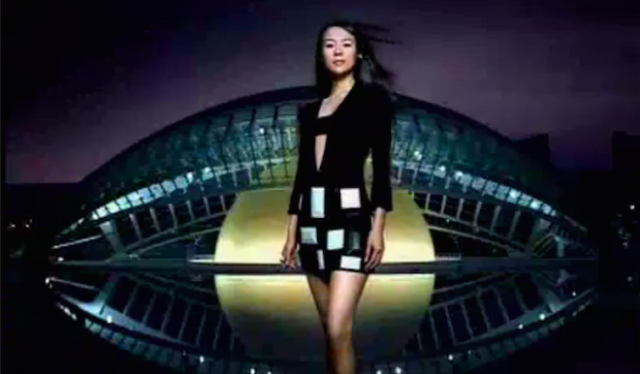 Palma Pictures在1993年由两名瑞典人Ola和Grete Holmgren成立,2007年由Mike Day和他的两名管理层的搭档注资。
作为全欧洲最大的制作服务公司,Palma拥有4500平米的巨型摄影棚,棚内有1000平米的声控舞台,10米高的空间可以随时搭建时装秀现场,并且可以按需求搭建各种场景。Palma里面还设有选角室、办公室、化妆室、餐厅、健身房和一个可能停放100台车的大型停车场。Palma的全职人员有45名,同时拥有数百名的影视制作专业人员资源,随时可以组织强大的团队。
Palma与专业的影视制作人保持着密切的供应商体系,从训兽员、特技场景、SPFX/VFX、水下摄影师到造型师,化妆师和其他的人员。Palma还配有各式各样的拍摄器材和专业技术人员,提供流水线的服务和合理的价格。
Palma已经建立起全球性的服务平台,包括在洛杉矶、伦敦、雷克雅末克等城市和西班牙、德国、法国和意大利等国家的多个城市里都已经在设立了联络制作人,为各地的制作公司提供服务咨询。
总裁 Mike Day在最近一次的中国之行中向SHP+提到:Palma希望在中国开拓市场,而当务之急就是寻找一名可以与当地客户沟通并懂得当地文化的制作人。Mike说:"我们的专业队伍将协力为来西班牙及到欧洲拍摄的中国公司提供最具性价比的解决方案。"