Social media is undeniably a means for people to come together and express opinions. And the opinions expressed often evoke rage and heated discussions – particularly if you are a celebrity, influencer or a brand you can really be called out for your mistakes. Often these mistakes or missteps are related to issues of sexism, homophobia, racism, etc. – this phenomenon is called "cancel culture" and it is typical in the United States, but has also been growing in popularity in China.
不可否认地说,社交媒体是一种人们聚集在一起表达意见的方式。所表达的观点有时候会引起愤怒和激烈的讨论——尤其如果你是名人,有影响力的人或者是一个知名的品牌,你真的会因为你的错误而受到他人的指责。这些错误或过失往往和性别歧视、恐同、种族歧视相关联——这一现象被称为"抵制文化",在美国很典型,在中国也越来越普遍。
The Dolce and Gabbana scandal of 2018 will never be forgotten, when public outcry poured all the way from Instagram (despite being blocked in China), to Weibo and other social media platforms in China. They shocked the world when they showed a Chinese model eating Italian food with chopsticks, soon followed by the leaked private Instagram messages where Stefano Gabanna called Chinese racists slurs. The brand's fiasco ended in the cancellation of a multi-million dollar show with 400 models and removal from e-commerce platforms. The designers were even detained by the Shanghainese police and later had to issue a video apology to the Chinese nation. Incredibly enough, the brand got an increase of 2512% in Weibo conversations, although sadly for the wrong reasons.
人们永远不会忘记2018年发生的杜嘉班纳丑闻,从Instagram(尽管在中国不能使用)到微博以及其他中国的社交媒体平台,公众的舆论铺天盖地袭来。当他们展示了一位中国模特用筷子吃意大利菜的照片时,全世界感到震惊。紧接着,Instagram上也出现了一些被泄露的私人信息,斯蒂法诺·加巴纳在Instagram上称这是中国种族主义者的侮辱。该品牌的惨败以一场耗资数百万美元、涉及四百位模特的时装秀被取消以及该品牌被从电子商务平台上撤下而告终。这些设计师甚至被上海警方拘留,后来不得不向中华民族发布视频道歉。更令人难以置信的是,该品牌在微博上的话题量增加了2512%,尽管是出于负面的原因。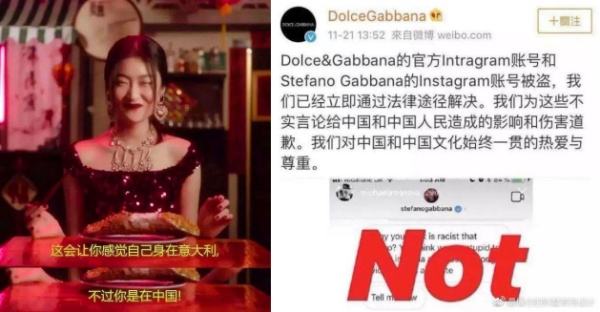 Recently Spanish brand Zara also made a blunder with the choice of a model for their lipstick campaign. The make-up ad featured a model with freckles which by Chinese beauty standards is considered to be ugly. It sparked a major social media outcry where people called it out for not complying with the Chinese beauty standards. "Our office in Spain chose the model, they might have different beauty standards… we did not photoshop the photos." In just a few days this topic was trending on Weibo with 460 million mentions.
最近,西班牙品牌Zara由于为其口红广告选择模特也犯了一个错误。这则化妆广告的特点是主角是一位长着雀斑的模特,按照中国的审美标准来看,这样很丑。该广告在社交媒体上引发了激烈的舆论,人们声称这不符合中国的审美标准。"我们西班牙的办事处选择了这个模特,他们可能有不同的审美标准……我们没有修图。"短短几天,在微博上这个话题上了热搜,有4.6亿的话题量。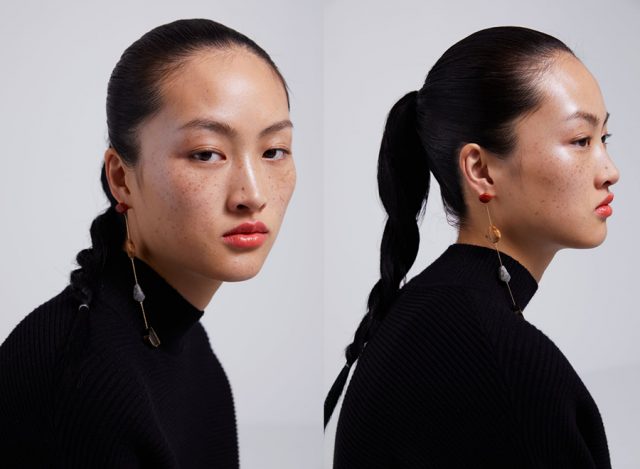 Another notable incident was when Leica, a German manufacturer of lenses and cameras decided to tackle one of the most controversial political topics in China;The video depicts a photojournalist snapping the famous photo "The tank man" before running away from Chinese officers, and ends with the Leica logo. The uproar was intense on social media, where one of the users posted on Leica's official Weibo account "Get out of China, you are done", before the topic was blocked. The company expressed their concern stating this was "not an officially sanctioned film" and that "Leica must distance itself from the content shown in the video and regrets any misunderstandings or false accusations". Netizens showed their concern for Leica ruining their relationship with Huawei, as the brand is using its lenses on their smartphones.
另一起著名的事件是徕卡,一个德国生产镜头和相机的制造商,决定采用中国最具争议的话题。视频描述了一名摄影记者在逃离中国军官之前抓拍了著名的照片"坦克人",视频的最后显示了徕卡的标志。社交媒体上激起了轩然大波,一位用户在徕卡官方微博上发帖称"滚出中国,你完蛋了",随后该话题被屏蔽。该公司表达了他们的担忧,表示这"这则视频非经官方认可","徕卡必须与视频中的内容划清界限,并对任何误解或错误指控表示遗憾"。网友们担心徕卡会破坏他们与华为的关系,因为华为的智能手机使用了徕卡的镜头。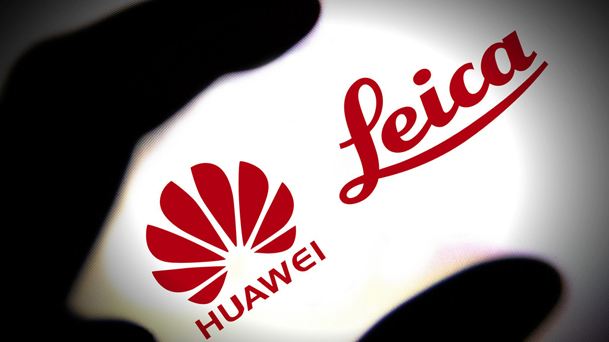 Social media can be dangerous, and brands and marketers need to know how to create the "hype" moment without insulting anyone, which in today's political climate can be difficult. A New Zealand Burger King ad might be a prime example of how not to do marketing, especially after the D&G fiasco. Their video showed people eating new Vietnamese Sweet Chili burgers with chopsticks. Burger King apology hashtag was viewed around 50 million times on Weibo. "Chopsticks are funny, right", said one user ironically.
社交媒体有时会很危险,品牌和市场营销人员需要知道如何在不冒犯他人的情况下创造炒作,而在当今的政治环境下,这可能很难。新西兰汉堡王的一则广告或许是一个绝佳的例子,告诉人们不要营销,尤其是在D&G惨败之后。他们的视频展示了人们用筷子吃新款的越南甜椒堡的样子。汉堡王的道歉话题在微博上被浏览了大约5000万次。一位用户讽刺地说:"筷子很有趣,对吧?"
These brands' mishaps makes us wonder, do brands do this intentionally for some free publicity or do they really make these cardinal mistakes? How can brands avoid negative publicity and the chance to be "cancelled" online? As mentioned in ChinaDaily "Only when we learn to tolerate each other in terms of aesthetic, will cultural confidence be owned by everyone."
这些品牌事件让我们好奇,这些品牌故意这么做是为了免费宣传,还是它们真的犯了原则性错误?品牌如何才能避免负面宣传和在网上被"抵制"的风险?如《中国日报》所言,"只有学会在审美上彼此包容,文化自信才会为每个所有。"