Since the outbreak became public in late January, COVID-19 virus has affected every aspect of life in China, on both personal and professional levels.  The commercial industry is no exception.  With consumers housebound and many fearful of spending amid the economic uncertainty, the lifeblood that flows down throughout each layer of production has been affected.  Meanwhile, the near total ban on shooting within Mainland China places limitations on possibilities open to creatives and production companies, and has clear knock-on effects for the post houses.  But beyond the obvious disruption and challenges, are there opportunities to be found?
自从疫情爆发在一月底被公布,COVID-19病毒已经影响了中国人生活的方方面面,无论是个人层面还是职业层面。商业广告行业也不例外。因为消费者宅在家里,许多人在经济不确定的情况下害怕消费,连接影视制作各个层面的命脉已受到影响。与此同时,中国内地的电影拍摄几乎都被禁止了,限制了创意人员和影视制作公司发展的可能性,一系列连锁反应显然也影响了后期制作公司。但是除了四处可见的破坏和挑战,还有机遇吗?
In this three-part series we talk to top figures of companies from each part of the production process – agencies, production houses and post houses – to see how this situation is affecting their businesses and how they are handling these exceptional circumstances.
在这次包含三部分的系列文章里,我们与公司高层对话,他们来自制片流程中的各个环节——广告公司、影视制作公司和后期制作公司——来看看现在的局势如何影响他们的公司,以及他们怎样应对这些特殊情况。
---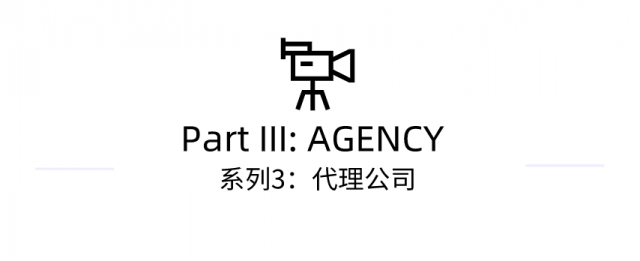 In the last part in this series, we approached the owners of two prominent Chinese creative agencies and an ECD of a renowned international agency in Shanghai.
During these challenging times, the industry needs constant communication to overcome the difficulties.  We are very grateful for their sincere answers and insights.
在本次采访的最后一个部分,我们采访了两个著名的中国创意机构和一个在上海的著名国际机构的ECD。
在这个充满挑战的非常时期,这个行业需要不断的交流与沟通,共克时艰。我们非常感谢他们的真诚回答和真知灼见。

Q:

How many people in your agency? How many of you currently working at the office/home? 公司总共有多少人?目前有多少人在公司/家办公?

Kama Zhang, KARMA: Our company has maintained a team size of 30 people since its establishment. All employees now work from home. The renovation of the new office is about to be finished and the company is making arrangements to move. We will move into KARMA's new home when the outbreak is over.

从成立至今一直保持30人的团队规模。目前所有员工都在家办公,新办公室的装修接近尾声,公司也正在安排搬家事宜。待疫情结束后我们会搬入KARMA的"新家"。

Sanshui Li, W:33 people, all working from home.

33人 全部在家

Terence Leong, R/GA: We're a company of 27. All of us are working from home.

我们公司有27人。我们都在家里工作
Q:

What is the current situation with your agency? Are you receiving new briefs from clients? 目前的工作状态是如何?有没收到代理商的简报?

Terence Leong, R/GA:The outbreak has affected all of our clients and their businesses, but it hasn't stopped any of them from planning their epic comebacks, so the briefs are coming in. But the briefs that we're getting now have a different gravity to them. It's obvious there's a pressure to make up for the losses. We can empathize with that. In the coming months, it's going to take a lot of hard work, planning, collaboration and improvisation to achieve the results our clients are hoping to achieve. At times like these, we're glad to have clients who trust our process.

疫情已经影响到我们所有的客户和他们的业务,但这并没有阻止他们计划史诗般的复出,我们很快会收到创意简报(brief)的。但是我们现在拿到的创意简报对他们来讲却有分量的不同。很明显,我们面临着弥补损失的压力。我们可以感同身受。在接下来的几个月里,我们需要付出大量的努力来计划、合作和即兴创作,才能达到我们的客户希望达到的效果。在如此时期,我们很高兴客户能相信我们的流程。

Sanshui Li,  W:Currently the working situation is normal.  It seems clients have been able to adapt quickly. In fact, new business is expanding more than ever because W is specialised in providing innovative business model services beyond the conventional, as well as new integrated marketing services with "hypermedia" as the matrix.

目前工作状态算正常,感觉客户和 W 团队好像都能比较快的适应变化,新业务拓展反而比以前更多了,因为 W 本身就擅长提供超越常规的商业模式创新服务,和以「超媒体」为矩阵的全新整合营销服务。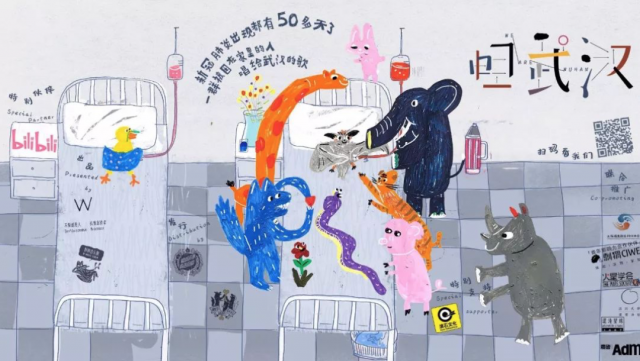 Kama Zhang, KARMA:Everything has been normal at work. The immediate comments in the group discussion made me slightly wonder about the necessity of the physical offices. As for impact on projects, there are two cases of projects being delayed, one of which is because it cannot be filmed in China. The outbreak has had a relatively large impact on most brands but, on the other hand, demand from Internet customers has increased.
工作一切正常, 有工作拉群讨论都闪电回复,快让我一度怀疑办公室存在的必要性。对项目的影响,有两例项目延迟,都是客观原因:一是货品生产停滞,会延后传播时间,一例国内不能拍摄,正在等待国家允许就可开拍。疫情对实业客户影响相对较大,相比之下互联网客户的需求又开始增多。
Q:

How do you cope with present situation ? What solutions are you offering to clients ? 针对(疫情)现状您有何期许,如何应付目前的情况? 对客户有何解决方案?

Sanshui Li, W:With Bilibili, music partners, rock publications, and many other parties, we created a public welfare music video, "Back To Wuhan".  It was all created from our team's own homes. Through network communication, all the staff can efficiently divide the work and cooperate with each other on creativity, design, lyrics, arrangement, editing and all commercial resources. So far, it's been widely shared and discussed on the Internet.  We hope it can be helpful and enlightening to clients, industries and society, in terms of social communication during a special historical period, or for public benefit value.

Bilibili和音乐合伙伙伴:滚石文化等多方资源一起,创造了一个公益MV《回武汉》,取材和创作是所有人员各自封闭在家里,彼此通过网络通讯来高效分工和配合完成创意、设计、作词、编曲、剪辑和所有商业资源整合,目前在网络上引发了广大转发和讨论,希望无论是从特殊历史时期的社会化传播上,还是公益价值上,都能对客户、行业、社会有所帮助和启发。

Back to wuhan《回武汉》

Kama Zhang, KARMA:The outbreak gave me more time to think deeply, and honestly address some of the questions I had avoided for a long time.  Everything I've seen and heard these days about the epidemic is something I can't digest right now. But one thing is for sure: these days will change a lot of people, including me.  For clients, I hope brands can participate more in the communication of social values, whether on the social level, or the brand level. Keep your integrity, don't hide your true intentions, don't take advantage of the occasion to sell products. Hypocrisy, in the end, is suicidal.  Do something that truly helps the epidemic. Take responsibility, don't pursue plaudits.

这次疫情给了我更多深度思考的时间,一些曾逃避已久的问题,都在自我对话中得到了诚实的答案。这些天看到的、听到的、发生的有关疫情的一切,是当下的我没办法消化。但有一点是肯定的,这些日子将改变着很多人,包括我。对于客户,我希望品牌能更多参与有社会价值的传播,无论是从社会层面,还是品牌层面。但要真诚,不要夹藏私货,别试图乘机去卖产品,伪善到头来就是自寻死路的。另外,去做实实在在能帮助疫情的事,尽一份责任,而不是要掌声。

Terence Leong, R/GA: It's business as usual. R/GA Shanghai is coping with the situation efficiently from our own homes. We're letting our clients plug into our work system and we're sharing our collaborative tools like ZOOM and GOOGLE SLIDES so they feel like they're in our workspace.

一切如常。R/GA上海成员正在自己家里有效率地应对这种情况。我们让我们的客户接入我们的工作系统,我们分享我们的协作工具:比如ZOOM和GOOGLE SLIDES,这样他们就会觉得他们在我们的工作空间里。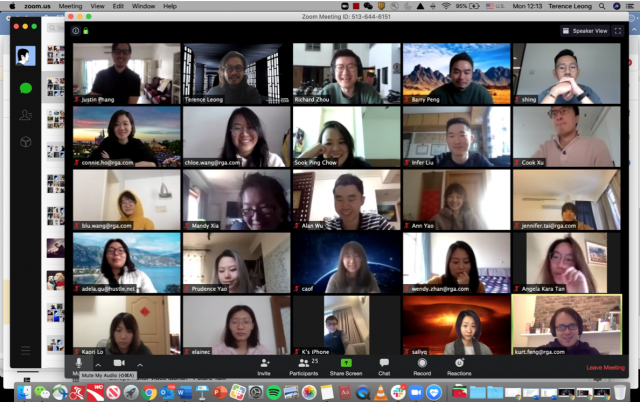 Sanshui Li,  W : The outbreak forced us to work with our client (Watson's) in a way we had never envisioned before. This weekend, for example, a campaign to film commercials for rallies in and outside China was canceled, so we decided to create a long-distance, remote, multi-party cooperation to shoot a TVC. The W team and the director are in Shanghai, the client is in Guangzhou, and the production team is in Vancouver.  I believe that both the creation process and the finished films will bring positive value and influence to brands and the wider Chinese advertising industry during the epidemic.
疫情逼着我们和客户(屈臣氏)之间创造了一些过去前所未有的合作模式,比如这个周末,因为目前中国包括东南亚和很多国家都受疫情影响,而取消了中国境内和出国入境集会拍摄广告影片的行动,但我们决定创造一次罕见的远程多方连线合作拍摄TVC的历程,W团队和导演在上海,屈臣氏客户在广州,拍摄制片团队都在温哥华,大家通过远程网络视频连线的方式,国内外实时不间断的进行一条特殊意义的品牌广告影片的现场创作,相信无论是创造过程还是未来影片成品,都会给大家带来关于疫情期间,中国广告行业和品牌主们正面积极的价值和影响力。
Q:

What is your overall feeling about the present situation? How long do you think your agency can sustain this situation? 现状的总体感受如何?您认为您的公司能维持这种情况多久?

Kama Zhang, KARMA: I'm already planning on working from home for much longer, maybe even months.  There has been little tangible impact on earnings so far, but we will certainly face new challenges as the epidemic grows.  But I think, no matter how great the external impact, good corporate brands need a capable advertising agency – it is the iron law to empower marketing communications.  All we have to do is respect every opportunity to create excellent work and become a leading company.

已经做好了更长时间乃至数月在家办公的打算。目前收益没什么实际影响,随着疫情周期增长,肯定会面临新挑战。但我认为,不管外部冲击如何,优秀的企业品牌要找做的好的广告代理公司,去做传播这是铁的定律。所以,我们只要做到的是,尊重每一次机会打磨作品,用作品开路,成为头部公司。

Terence Leong, R/GA:I'm a triathlete and I believe in living in the moment. It may suck now but we need to embrace whatever life throws at us. We need to be confident in what we can offer to our clients and most of all, we need to believe in each other. Every single company in our industry is doing whatever they can to turn this corner. I know in my gut we'll be fine.  In fact, I am pumped. This is going to be the best and most meaningful year of my career because I'm going to witness how unstoppable our industry can be in the face of adversity.  Fortunately, R/GA Shanghai can continue to offer our expertise and services to our current clients and in the past weeks, we even received several new business calls. We will make it through this and we're confident our clients' businesses will do too.

我是铁人三项运动员,我相信活在当下。现在可能很糟糕,但我们需要拥抱生活给我们的一切。我们需要对我们能提供给客户的作业有信心,并且最重要的是,我们需要相互信任。我们这个行业的每一家公司都在尽其所能来扭转这个局面。我心里明白我们会没事的。事实上,我很兴奋。这将是我职业生涯中最好、最有意义的一年,因为我将见证我们的行业在逆境面前是多么势不可挡。幸运的是,在过去几周R/GA上海可以继续为我们目前的客户提供专业知识和服务,我们甚至收到了几个新的业务电话。我们会度过难关,我们相信我们客户的业务也会度过难关。

Sanshui Li,  W : The current epidemic has no negative impact on the economic operation of W, which follows the "wild dog culture (pool the wisdom and efforts of everyone)". We believe the government will continue to make efforts to restore normal operations after March basically.

目前疫情对于奉行「野狗文化」的 W,在经济运营上没有带来负面影响,并且基本 3月以后,我们相信政府也会持续发力维持社会各方面的尽快恢复正常运营。
Q:

How long do you think the situation will last? Will the industry be different when things return to 'normal'? 您认为这种形情会持续多久?当一切回归"正常"时,这个行业会有所不同吗?

Sanshui Li,  W : The complete control and elimination of the outbreak is expected by June. The impact will be limited.

疫情最终全面控制和彻底消除影响预计到6月,业务影响有限。

Kama Zhang, KARMA:After the resumption of work, KARMA will redouble our efforts seek excellence, whether in work or talent, putting quality before quantity.

复工后,KARMA会更追求精,无论是作品还是人才,都是宁缺毋滥。

Terence Leong, R/GA:I can feel it's getting normal again now. The nature of our business will remain the same, but in the past few weeks, the way we operate has already evolved. We all had to improvise and find creative and more efficient ways to get our jobs done. These new ways of working are going to help future-proof our processes.

我能感觉到一切就要恢复正常了。我们的业务性质将保持不变,但在过去几周,我们的经营方式已经有了发展。我们都必须即兴发挥,找到更有创意、更有效率的方法来完成工作。这些新的工作方式将有助于我们的过程在未来不受影响。