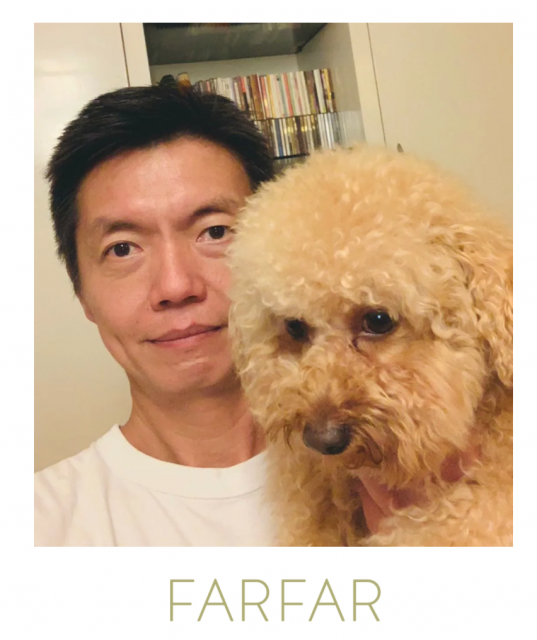 Kevin Lee 李兆光
Director at Farfar Films
Farfar Films 导演
Malaysian-born China-based Kevin Lee had had many chapters in the advertising industry for more than 26 years until he co-founded FARFAR films and settled as a commercial film director. His journey is marked by his insatiable desire to learn and his belief that good ideas are born when commercial demands meet human sensibility.
Kevin Lee出生于马来西亚,居住在中国,在成为FARFAR films联合创始人兼广告片导演前,他在广告行业已有超过二十六年的经历可以分为很多阶段。一路走来,他永无止境地学习,而且他相信,当商业需求满足了人类情感需求时,好点子应运而生。
Straight out of college, Lee started an illustration studio with a friend. Since they couldn't afford to rent a proper office in Kuala Lumpur, As the company grew, Lee became more familiar and ultimately fascinated by advertising and his intuition pushed him to be a part of that world. So, Lee and delved into the ad industry.
大学刚毕业,他就和一个朋友开了一家插画工作室。当时在吉隆坡,他们因为租不起一个体面的办公室,于是就在他父亲的办公室里工作。随着公司规模逐渐扩大,Lee越来越了解广告,并最终爱上了这一行,直觉驱使他进入了广告圈。所以,Lee将工作室的所有股份转让给朋友,自己一头扎进广告圈,潜心研究。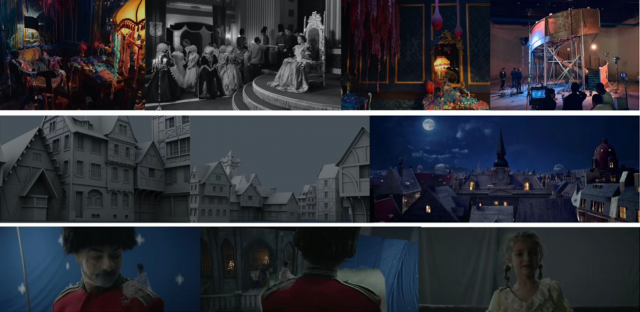 "At first, I didn't care about my salary. All I wanted was to learn as much as I could. My first two jobs were based on this principle. I was excited about everything, from typography to layouts, and especially attracted to the conceptual process behind it all," he says.
他说:"起初,我不在乎拿多少钱。我只想尽可能学到更多东西。我最先的两份工作就是依着这个原则去找的。从字体设计到三维构图设计,我对这一切都十分感兴趣,对背后的概念形成特别着迷。"
As part of the first wave of expats, Lee moved to China in 1997 to compose the team establishing BBDO's office in Beijing. Then, at only 29, he was invited to implement a proper creative culture at Grey and develop their Guangzhou branch. Lee then moved to Shanghai, to work at JWT, and after that, at Ogilvy. After several years at Ogilvy, he went to co-found the Shanghai arm of Leagas Delaney, alongside the advertising legend himself, Tim Delaney.
1997年,他作为第一批入华的外国人移居中国,组建了BBDO北京的团队。接着,年仅29岁的他受Grey邀请在广州设立分公司,建立了独特的创造性文化。这之后他来到上海,先后在JWT和Ogilvy工作。在Ogilvy工作了好几年后,他与业界传奇Tim Delaney合作创办了李戈斯雷尼(Leagas Delaney) 的上海分部。
Kevin's recent film directing work "The Sword of trust"  in collaboration with Tianyukong was shortlisted for 2020 New York Festivals advertising award.
Kevin和天与空共同合作的广告片《松木巨人与细菌王国》入围2020年纽约节日广告奖
After working with Delaney and driven by his entrepreneurial spirit, Lee started his agency from scratch and named it logicillogic. They worked across a variety of different mediums, with a particular focus on digital technologies.
在和Delaney合作之后,他怀着一颗创业的心,从零起步创办了自己的广告公司logicillogic。他们使用多种不同媒介,把重点放在数字技术上。
"We knew that advertising had expanded into different spaces and that it had become crucial to conceive creative concepts that can travel across different mediums. Ultimately, it all comes back to a good creative idea," Lee says.
Lee说:"我们过去就知道广告已经延伸到不同空间,构思出适合不同媒介的创意非常重要。最终一切还是要回到好的创意点子上。"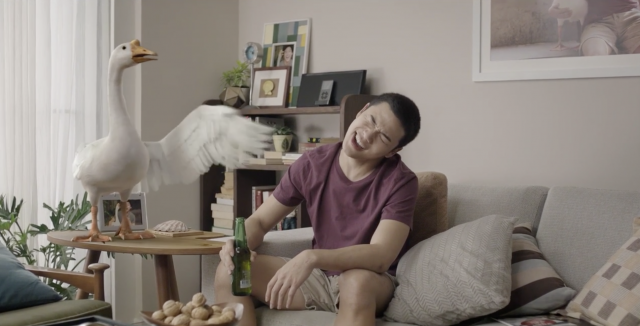 Lee always liked the fact that advertising intertwines human emotions. Throughout his career, he always preferred the art of subtle persuasion to hard-selling tactics, and, until today, he's a self-motivated learner of psychology. "Whatever the work is, we need to connect with the audience on an emotional level. The simplicity of good ideas has to match human insights. That's why I strive to make people laugh, or feel emotionally touched," he says.
事实上,广告和人类情感紧密相连,这是Lee所心仪的。在他的职业生涯中,他总偏爱采用微妙说服的艺术,而不是强硬推销的策略,而且直到今天,他仍自律地学习心理学。他说:"不管是什么工作,我们都需要在情感上与受众建立联系。好点子简洁,必须从人类视角出发。这也是为什么我在努力让人们笑起来,或者打动他们的情感。"
In February 2019, along with executive producer Iris Zhang, Lee started FARFAR, a film production company dedicated to cinematic and emotionally compelling video content. Ever since they began, they created at least one new project a month.
2019年2月,Lee和监制Iris Zhang一起开办了FARFAR,这是一家致力于制作电影化、情感强烈的视频内容的影视制作公司。自从公司开办以来,他们每个月至少创作一个新项目。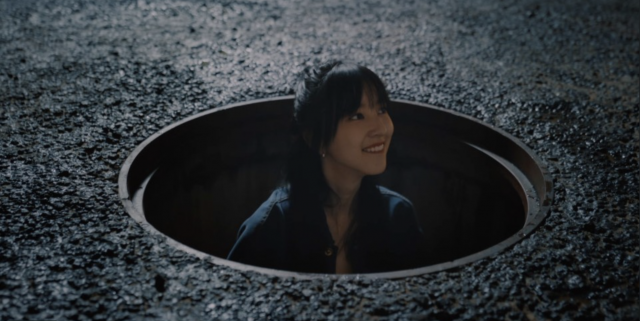 "It's all based on word-of-mouth and recommendations. My previous colleagues from other companies also gave me a lot of support," Lee says. He explains that FARFAR has a lean-approach. For instance, Lee and Zhang are the only team members, and the additional required talent is brought in based on collaborations with other players in the industry, including production companies. "We operate as an open platform; we have already collaborated with nearly everyone across the industry in Shanghai."
Lee说:"我们主要是靠口碑和推荐。我之前在其他公司的同事也给了我很多帮助"。他解释说,FARFAR采用的是精益方法(lean approach)。为什么这么说呢?这么说吧,比如Lee和Zhang是公司仅有的员工,其他员工来自行业伙伴,包括来自制作公司的。Lee说:"我们是一个开放平台;几乎和上海的同行都合作过。"
FARFAR's model allows Lee to focus on what he wants to do now: direct commercial films. "Throughout my career, being a director was always at the back of my mind. Helping other creative people bring their ideas to life in an audiovisual way is what motivates me now," he says.
FARFAR的模式让Lee能专注在他现在想做的事:执导商业电影。"在我职业生涯中,成为导演永远在我脑海中挥之不去。帮助创意人以视听方式把点子变成现实是我现在的动力。"
夜,不再只有黑 | OPPO Reno4系列
No matter how attached he is to the idea of touching people's emotions, Lee doesn't stretch too far from the core aspects of advertising, the ones he learned in over two decades. "I keep my style as it was before. I do everything for brands, and I understand how every brand has a distinct image. Based on that, I bring their ideas to life," Lee says.
不管Lee对打动人心是多么着迷,他都不会脱离钻研了二十余年的广告核心。他说:"我依旧保持我的风格。我做的一切都是为了品牌,并深知每一个品牌都有一个独特的形象。基于这些认知,我把他们(品牌)的想法变成现实。"