Flip, a post-production company based in Shanghai, first opened in 2016 and has since grown into a one-stop shop for directing, filming and post-production, all with a focus on CGI. At the helm of this is Kum Au, Flip's CGI Supervisor. We got the chance to catch up with Kum and chat about his vision for the studio, advertising opportunities in China, the World Cup and more.
上海后期制作公司Flip创立于2016年,现已成为集合导演、拍摄、后期于一体的一站式服务公司,而所有业务的核心都是基于CGI。而这其中的掌舵人,就是CGI总监Kum Au。我们有机会倾听Kum对工作室的展望、中国的广告行业机遇、世界杯等话题。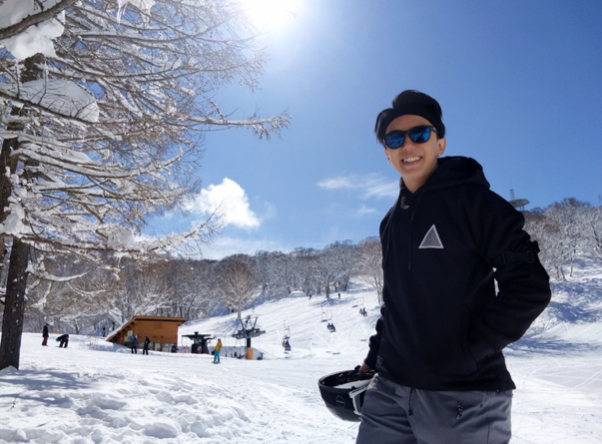 Kum Au, CGI Supervisor at Flip
Flip工作室CGI总监Kum Au
Kum moved to Shanghai a few years ago after long working in Hong Kong's post-production scene at companies like Digital Domain."Shanghai is a great city," he says. "Like many of us, I was searching for opportunities in the commercial center of China, where there's bigger jobs and more variety than Hong Kong."
几年前,Kum搬到了上海,而在此前,他在香港做很久的后期制作,就职于数字领域等公司。"上海是一个很棒的城市,"他说,"跟很多人一样,我也来到中国的商业中心寻找机遇,这里的工作机会比香港更多更丰富。"
Kum's showreel emphasizes the color and contrast he brings to Flip
Kum的作品为Flip带来了色彩和对比
"I've been in post-production for many years. It started in university when I studied advertising — and that's my strength," he replied in response to what he brings to Flip. "Lots of professionals in CGI or post don't understand why agencies and directors make so many changes, but having an advertising background helps to make these changes more smoothly. CG projects are often long-term, where a simple thing may take a few days or even a few weeks, so it's important to be efficient."
"我做后期已经很多年了,最初大学里我学的是广告,这是我的强项,"在被问及他给Flip工作室带来了什么价值时,他如是说。"很多CGI和后期制作专业人士不明白为什么广告公司和导演要求很多改动,但是我有广告行业背景,所以可以更顺畅做出修改。CG项目往往都是长期的,很简单的小东西可能会花上几天甚至好几周,所以工作效率很重要。"
Bringing a new leadership style to Flip, Kum trains team members to work smarter across the various stages of a CGI project. Compared to bigger outfits where each team member is tasked with only a specific task, Kum's team members are trained to be fluid and multi-disciplined. With this model, he estimates that project times can be reduced to almost half, translating to cost savings for Flip's clients.
Kum也给Flip工作室带来了新的领导力,培养团队在CGI项目的各个阶段都能更聪明地完成任务。在一些大公司里,每一个小组成员只做某个特定的工作,但是Kum的团队成员训练有素,工作流畅,能跨越不同领域。有了这样的工作模式,他估算项目可以节省将近 一半的时间,这也就给客户节省了成本。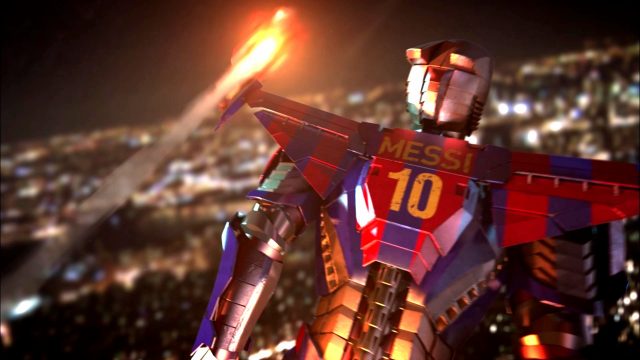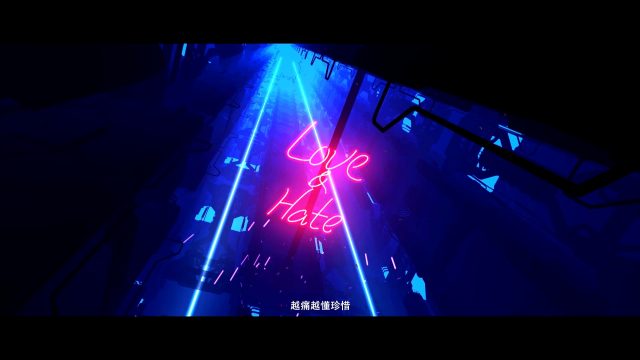 Stills from Kum's portfolio
Kum作品集剧照
On his design theory, Kum says, "Unlike other artists, we have to deliver a work of art that is also commercial. In art, you have unlimited time to create your own world, something that represents your own thoughts. But commercial work requires digesting the client's needs before you create and design, then making art within a strict timeline."
在谈到设计理论时,Kum说,"跟其他艺术家不同,我们要交付的作品既要有艺术性,又要有商业性。在艺术世界里,艺术家有无限时间去创作,去呈现自己的想法。但是商业作品就需要先消化客户的需求,之后才能去创作,去设计,要在严格的时间里做出艺术性的作品。"
Kum has created a set of rules for himself that streamline and improve his work, focusing on contrast in light, color, speed, camera movements, size, textures and other features that come across clearly in his showreel above.
Kum也给自己设定了一系列规则,不断提高工作质量,专注于光线、颜色、速度、摄像头移动、尺寸、质地等各个特征的对比,在上面的作品集里足见这一点。
"We are always thinking consciously about these rules of contrast when we work. This, with an understanding of the client's concept, means you can guide smoother execution. You have to work closely with the client and director. Then you need to create visual impact, something that attracts the audience. For CGI, you always need to think about how you can improve what you make. So I keep these rules to make sure I'm continuously checking how to make the work better and better."
"我们工作时总是有意识思考这些对比规则。这一点,再加上对客户概念的理解,让我们可以更顺畅。要跟客户和导演紧密合作,然后还要创作出视觉影响力,对观众要有吸引力。CGI的话,就需要不断思考,如何能够改进作品。所以,我会尊重这些规则,保证不断审视作品,不断改进。"
Kum also chatted about his many sources of inspiration. "I think it's important to watch a lot of references to learn, like movies, art and animations. Its instantaneous learning — the most direct and engaging way to improve your work is to explore more and think, 'How did they make that? How can it be done?' Young creatives have so many tools now to take advantage of for learning, and can find content from all over the world on YouTube or Vimeo — it really opens your eyes."
Kum也聊到了他的诸多灵感源泉。"我认为多观察学习借鉴很重要,比如说电影、艺术、动画。就是一种即时学习,改进作品最直接最有效的方法就是多探索多思考。'别人是怎么做的?如何做出来的?'现在年轻一代创意人士有很多渠道可以利用,不但学习,在YouTube和Vimeo网站上能看到世界各地的内容 – 一切尽在眼前。"
"I also get inspiration from other areas of life. With traveling, seeing new things and new cultures, you get new perspective you can apply to your work. It's like with snowboarding — you have to clear your mind and just go for it. You'll fall down many times, but you'll stand up many times too. And you'll feel tired, but you'll be so happy and accomplished when you're finished."
"同时,我也会从生活其他方面获取灵感。旅行,看看新事物,体验全新的文化,获得全新的视角,都可以用到自己的作品中。就像滑雪板运动一样,要保持头脑清醒,然后就大胆去做。会无数次跌倒,但也会无数次爬起,会感到疲惫,但是抵达终点时你也会充满喜悦,有一种成就感。"
Kum is breaking into live-action directing, starting with shorts like this for KFC
Kum也开始尝试真人拍摄执导,比如肯德基短视频就是一个起点
Kum's newest projects include a live-action short and the opening credits for an upcoming TV show. "These two projects have presented very unique opportunities for me and Flip. The live-action shoot for Douyin and KFC was a great way for me to break into directing, and I hope I have more opportunities like this in the future. And the series' opening credits involved a lot of hard work, starting from the creative concept and storyline through to execution. I'm excited for it to go live and earn the same recognition that American TV is getting with their title sequences. We plan to enter it for international awards."
Kum最新的项目包括真人短视频,还有即将上映的电视剧的片头等。"这两个项目对于我个人和Flip工作室都是很独特的机会。抖音肯德基真人短视频很好地让我可以转型做导演,希望以后能多一些这样的机会。剧集片头需要很多精力,从创意概念到故事曲线、再到执行都如此。非常激动马上就要上映了,也能像美剧片头一样得到认可。一旦上映之后,我们还打算参加国际大赛。"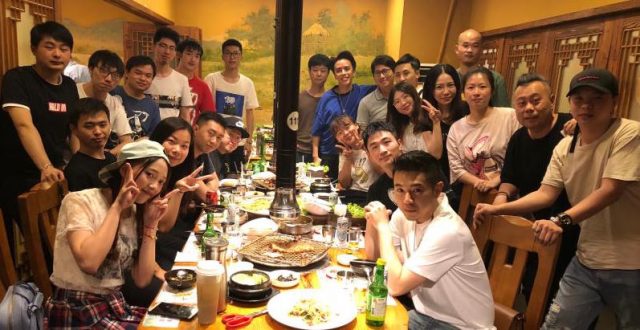 The team at Flip is always looking for fresh young talent to join
Flip不断寻找年轻人才,壮大团队
"Working with my team at Flip reminds me a lot of the World Cup, it's all about teamwork. You have to know each other, and apply certain jobs to the right person according to their strengths. Then everyone learns together and can go out on the pitch together. I need partners at my side. We're always open to motivated new team members!"
"跟我们Flip团队成员共事让我想到了世界杯,关键都在于团队合作。要彼此了解,把某个工作安排给对的人去做,发挥他们的专长。之后,大家都可以一起学习,一起去竞标项目。我需要与人并肩作战,我们也会不断激励新的团队成员!"
To learn more about Flip | 如欲进一步了解Flip工作室,请点击下方
http://www.flip-post.com/flippost/