As chatter around women in the film industry continues post Harvey Weinstein drama and the usual award-season commentary, the question still remains regarding why are there so few female-directed nominate-able films?  Is it just a matter of time or is the problem something deeper?
好莱坞女星依然不断爆料哈维·韦恩斯坦的性骚扰事件,各大颁奖活动纷纷召开,但是,人们还是会问,为什么没有太多的女导演的作品提名呢?这仅仅是时间问题吗?还是有更深层次的原因?
In an attempt to give women directors more exposure in China, SHP+ is showcasing the work of a few female directors succesfully working in China's commercial market.
为了增加女导演在中国的曝光度,SHP+收集了几位女导演的广告作品,在此分享。
Have a look at their work and comments below on the state of female directors in China's film and advertising industry.
下面是中国电影广告行业几位女导演的作品及相关看法。
---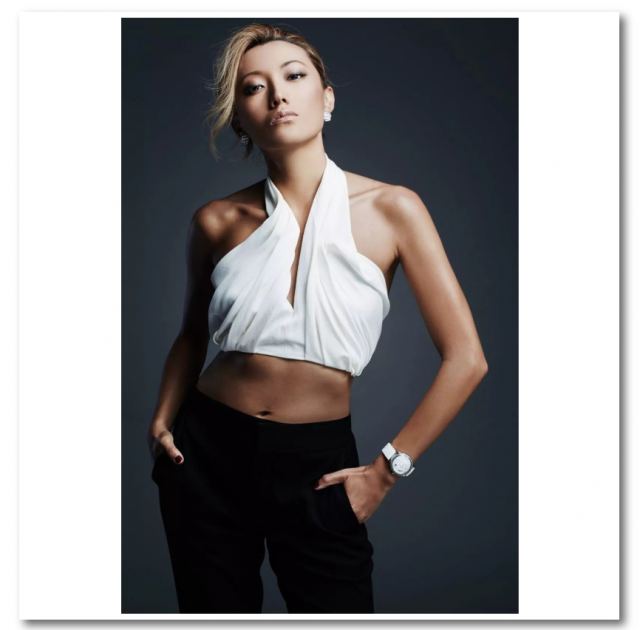 Rain Li | 李晓雨
Rain Li left China for the UK at age 15 to pursue a career in filmmaking, working her way up from gaffer to cinematograher.  At only age 19 she started her longtime collaboration with Christopher Doyle, with In the Mood for Love, Hero, and 2046 as some of the most renown films. In other collaborations with foreign directors, she received the Special 60th Anniversary Prize of the International Cannes Film Festival in 2007 for the film Paranoid Park directed by Gus Van Sant.
15岁离开家乡远赴英国追求电影梦,从最初的灯光师晋升到电影摄影师。从19岁起,就开始了与杜可风的长期合作之路,包括《花样年华》、《英雄》、《2046》等最知名电影作品。跟其他外国导演也有多部作品合作,她所参与的由格斯·范·桑特执导的《迷幻公园》,获得了2007戛纳国际电影节60周年纪念特别奖。
At 24 she was voted one of the 10 Best Cinematographers of The Year' by Variety and received the Best Cinematography Award from the Boston Film Critic two years later.  The Hollywood Reporter featured her as one of the most talented cinematographers of the next generation. In recent years, she has shifted her attention to directing.  Her directorial debut Beijing New York was well-received across China and rest of the world. Its beautiful and epic cinematic language is unique compared to other Chinese movies. The film has received 8 awards across international film festivals. It is her desire to bring a unique vision, voice, and experience to Chinese and world cinemas.
24岁被美国综艺报评选为"2007国际十佳电影摄影师",两年之后,又获得了波士顿影评人协会奖评选的最佳电影摄影师奖。《好莱坞记者报》将她列为"新一代十大摄影师"。近年来,Rain逐渐转战导演。导演处女作《北京纽约》在中国和国际都反响热烈。唯美史诗般的电影语言十分独特,与其他中国电影迥异。该影片也在各个国际电影节上获得了八个奖项。她想给中国乃至世界电影带来一种独特的视觉、声音和体验。
 New York/Beijing | 纽约/北京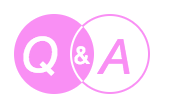 There's a lot of press recently about promoting more female directors, do you have any insights on this or suggestions for way to promote more female directors, and particularly in Asia? 近期,有很多媒体都在宣传女导演,你对此有什么深入见解吗,有什么好的建议可以帮助推广女导演,尤其是亚洲的女导演?
I've never been a fan of emphasizing female versus male talent.  Everyone's work is different and if you work hard no matter what you will be recognized.  There are less women directing compared to men so I do understand why women's work needs to be promoted.  I think we could use more platforms, festivals or groups where women can share their work, ideas, and resources.  As a director you work alone a lot so its important to have these support groups for female directors to share their passion and support each other so you can grow into the director you want to be and not worry about being typecast as certain director simply because of your gender.
我向来不喜欢强调女导演男导演。每个人的作品都不同,如果你很努力,总会得到认可。这个跟性别没有关系。女导演确实比男导演少,所以我理解为什么女导演的作品需要更多的推广和帮助。我觉得我们应该利用更多平台、电影节和群体,让女性分享自己的作品、创意和资源。导演这份工作其实很孤独,所以有这些团队对女导演的支持很重要,让她们分享热情、彼此支持,这样就能够成为你所梦想成为的导演,不用因为是女性而担心被定义为单一的导演。
Who has been your biggest inspiration over the years? 一直以来,谁给你的启发最大?
For female directors, Kathryn Bigelow.  She has accomplished what any male directors has done but with her own style and sensibility.  In terms of other inspiration Ang Lee and Christopher Nolan are on my list.
女导演的话,就是凯瑟琳·毕格罗。她的成就跟很多男导演一样,但是她却又自己的风格和情感。如果男导演女导演都算的话,那就是李安和克里斯托弗·诺兰。
Are there any particular difficulties you've faced as a female director? How did you get your start in directing? 作为女导演,有什么特别的挑战吗?如何开始担任导演的?
I started as a female cinematographer so I already went through the whole female sexism thing,so when transition into directing I expected that, but that doesn't mean it's not hard.  At the beginning people would never pick me for a certain job which that they had typecast for male directors.  Wonder Women proved a lot of people wrong on that point but still as a female director ,you are typecast for more drama films or love-stories rather than thriller, adventure or action, which is something I'm trying to get more into myself as a director.  We need to show the world that everyone has their own style.  Whether you are male or female it doesn't matter, your own passion, effort and method should be what's most important.
我最初是一名电影摄影师,一定程度上,已经经历过了性别歧视的问题了,所以开始做导演的时候,已经有所准备,但并不是说就没有挑战。最开始,有些人不会找我做某些工作,因为一般那都是男导演的工作。《神奇女侠》证明很多人都错了,但是作为女导演,人们觉得你更适合导演剧情或爱情片,不是冒险片和动作片,但是作为导演我想有更多这样的机会。我们要告诉世界,每个人都有自己的风格,男导演还是女导演,都无所谓,你自己的热情,努力和方法才是最重要的。
---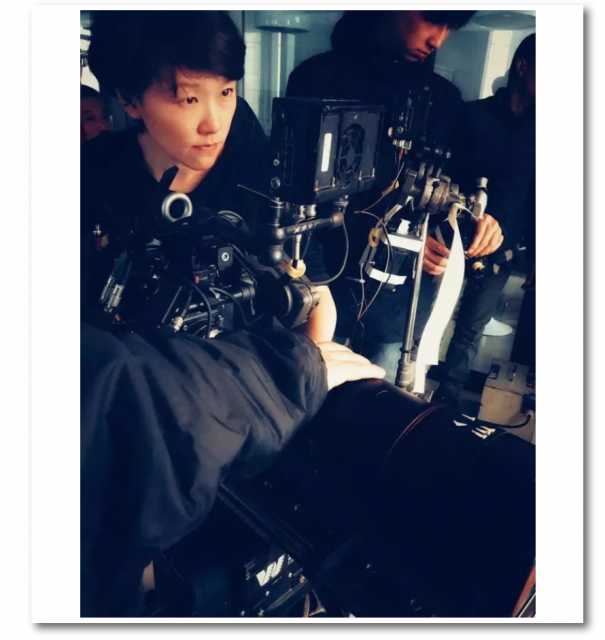 Andrea Wang | 王俞心
Andrea Wang is a Taiwanese director.  She has been working in China since 2005 in various production roles from post producer, agency producer to assistant director.  She majored in anthropology but her first job just after school was at a Taiwanese production company.  After working as an agency producer at McCann Taipei she worked as a 1st AD for famous Taiwanese advertising directors Chong Mong Hong.  In 2013 she started her career as a commercial director.
台湾导演,2005年起开始在大陆工作,她做过后期,也做过广告公司制片,还做过助理导演。大学专业是人类学,然而,毕业后的第一份工作却是在一家台湾制作公司。之后,她担任麦肯(台北)广告公司的制片,后又担任台湾知名广告导演钟孟宏的第一助理导演。2013年起,她开始担任广告片导演。
Lexus 《Tea Party Delayed for 20 Years》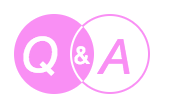 Are there any particular difficulties you've faced as a female director? 作为女导演,有什么特别的挑战吗?
As a female director, my major difficulties are to find a good balance between work and family, especially after the birth of my twin babies. I tried to limit my work load so that I could spend more time with my kids and be there with them as they grow up. The most unforgettable period of time was when I just came back to work from maternity leave, I was still breast feeding, so I brought the pumps and cooler bag with me when shooting all over China and Taiwan for seven months. Later I found that it became too difficult and reluctantly rejected some big projects that would have required lots of shooting days and traveling. My kids are almost 2 years old now so hopefully I can get some more challenging projects in the near future and still spend quality time with my kids.
作为女导演,我最大的挑战就是平衡工作和家庭,尤其是双胞胎宝贝出生以后。我有意控制自己的工作量,这样才能有时间陪孩子,陪着他们长大。最难忘的一段时间就是我刚休完产假回到工作中的时候,那时还在母乳喂养,所以我会把吸奶器和冰袋随身带着,那时候在大陆和台湾拍了七个月的片子。之后,我发现越来越难,就不得不推掉一些大项目,否则拍摄时间和旅行时间都很久。两个孩子现在快两岁了,我希望在不远的未来能接一些有挑战的工作,同时也能跟孩子共度一些美好的时光。
Do you have any insights on this or suggestions for way to promote more female directors, and particularly in Asia? 你对此有什么深入见解吗,有什么好的建议可以帮助推广女导演,尤其是亚洲的女导演?
I think to support female directors is to respect them and trust them.Female directors might not be viewed as authoritative or formidable on set, butwe use our way to get the performance we want and that's the most importantthing, to get what you want in front of the camera. The tenderness andexquisite expression shouldn't be regarded as weakness.
我认为支持女导演就是要尊重并信任她们。人们可能觉得女导演在片场不够权威没有气场,但其实我们有自己的方式去执导我们想要的效果,最重要的是能够通过摄像头找到自己想要的画面。不应该把温柔和细腻的表达等同于软弱。
---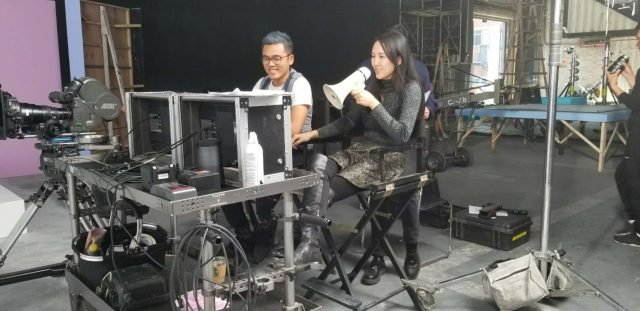 Phoenix Liu | 刘
Phoenix Liu graduated from University of New South Wales (College of Fine Arts) in 2007. She attended courses in film directing at New York Film Academy (NYFA) and Australian Film Television and Radio School (AFTRS).  She also holds a Masters Degree in Digital Media 。
2007年毕业于新南威尔士大学美术学院。她参加了纽约电影学院和澳洲广播电视电影学校的电影导演课程。同时还获得了数字媒体硕士学位。
She has 10 years experience in the film and media industry in Australia and recently returned to China in Oct 2015. She directed the feature film "Legend Knight" after returning to China. Her debut film "30 1⁄2" won her many international film awards around the world and her 5-episode web series  exceeded 10 million views one month after it was published online in 2013. Her documentary work "Hopscotch" was selected in iQiyi New Life Video/Image Exhibition 2016.
她在澳大利亚有着10年的电影和媒体行业经验,2015年10月回到中国。执导了《猎金骑士》,她执导的首部电影《30 1⁄2》为她赢得了多个国际电影大奖,她执导的五集网剧在2013年上映的首个月点击量就达到了一千多万。纪录片《Hopscotch》入选爱奇艺2016新生活影像展。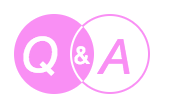 What difficulties have you faced in China particularly as a female director? 作为女导演,有什么特别的挑战吗?
This is a great question, I will answer it as directly as possible as this is a real issue still in our industry.  At this point in my career as my work has gained more recognition and is generally well received it sometimes doesn't seem that I have to fight against gender discrimination anymore but occasionally I still deal with the preconceptions that come with being a female director. Often female directors are given stereotypes of extremely "detail-oriented, high stressed" or "emotional".  My hope is that the outside world would not put these limitations and expectations on the image of female directors. Female directors can be wild and rough or they can also be cool and calm. If people accept this notion then we can expect to see more female directors' work develop and appreciatedby larger audiences.
这是一个很好的问题,我会正面回答,因为性别歧视的问题在这个行业的确存在。虽然作为在这个市场比较活跃的女性导演之一,作品和努力也得到了市场的认可,这个问题好像已经不是问题,偶尔难免也会遇到被先入为主的观念而定义。"女导演"似乎就是"细腻""情感"的代名词,但其实我希望外界可以不要限制对我们的想象,女导演也可以狂野粗犷,更可以态度潮酷。这点在很多女导演的作品展中也能看到。
Sometimes if a client or creative see my portfolio before they meet me, they can't tell if I'm a male or female director.  There was one time an EP intentionally always addressed me as "Phoenix" rather than "her" in email to avoid revealing my gender to client. And I won that pitch.
有时候,客户或者创意人士在没见到我之前就先看到我的作品,他们根本不知道我是男是女。有一次,一个监制在给客户写邮件的时候,总说我英文名,故意不说"她",不让客户知道我是女导演。最后,我真的就拿下了那个项目。
---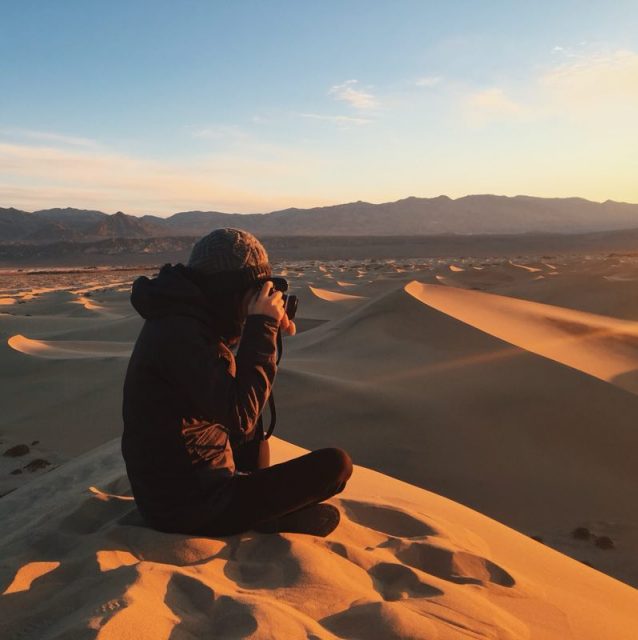 Jess Zou | 鄒靜
Jess Zou is a Chinese director and writer based out of Shanghai and is also a director member of Directors Guild of America. A lover of literature, Jess scribbled poems in her high school politics textbooks while reading Dream of the Red Chamber and Jack Kerouac in her small bedroom at night. By chance, she took a job as screenwriter for a reality TV show where she quickly realized that filmmaking was her calling. After this first experience, she began working at Shanghai International TV station where she worked and thrived as a director/editor of documentaries while shooting experimental shorts and practicing film photography on the side. In 2012, her feature documentary on China's indie animation scene "The Beginning" was screened at Sydney Opera House Graphic Festival, China Institute in New York City and Shenzhen Independent Animation Biennale.
鄒靜是一位中国导演和编剧,现生活在上海,同时也是美国电影协会的会员。她很喜欢文学,在高中政治课本上还随便写了几首自己的小诗,她晚上爱窝在自己的小房间读《红楼梦》和杰克·凯鲁亚克的作品。一次偶然的机会,她为一个真人秀节目当编剧,她很快就意识到电影在召唤着她。有了第一次的尝试之后,她就开始在上海国际频道担任纪录片导演/剪辑,一边还拍摄一些实验小短片,磨炼自己的电影摄影技巧。2012年,她的长篇纪录片《The Beginning》讲述了中国独立动画的场景,在悉尼歌剧院Graphic Festival,纽约和深圳独立动画双年展都播放了。
Her first feature script, a coming-of-age Chinese story was selected to semi-finalists Sundance Screenwriter's lab 2015. Jess' ultimate goal is to write and direct feature films with hopes of bringing a fresh, authentic and raw perspective for international audiences.
她的第一部长篇剧本,成长记事中国的故事入选了2015年圣丹斯剧作实验室半决赛。Jess的最终目标是撰写并执导长篇电影,希望能够给全球观众带来一个全新真实本真的视角。
Coca Cola "Break Up" | 可口可乐 "分手篇"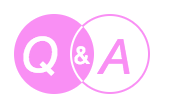 There's a lot of press recently about promoting more female directors, do you have any insights on this or suggestions for way to promote more female directors, and particularly in Asia? 近期,有很多媒体都在宣传女导演,你对此有什么深入见解吗,有什么好的建议可以帮助推广女导演,尤其是亚洲的女导演?
I think we are entering an age when young and new directors, both male and female, are being given more opportunities. As long as you have a strong voice, it will be heard somewhere, and very quickly too. It's great that more focus is given to promoting female directors, like this feature SHP+ is doing.
我觉得现在的时代,新晋年轻导演,不论是男导演还是女导演,都有更多的机会。只有声音足够响亮,就肯定有人听到,而且相应很快。能有更多人关注推广女导演,真的很棒,SHP+的这次集锦就很好。
Your work represents who you are, especially in the creative field. So you need to constantly grow as a person as well. We are learning everyday as we talk to other people, walk on the street, see an interesting instagram post, read a beautiful poem, experience joy and pain. If we stay open, everything in life can be our inspiration.
你的作品就代表着你的身份,在创意领域尤为如此。所以你需要不断成长。每天跟别人交流,走在马路上,看到有趣的ins照片,读读美丽的小诗,体验喜悦和痛苦等等,每天都在学习。如果打开心扉,生命中的一切都是我们的灵感。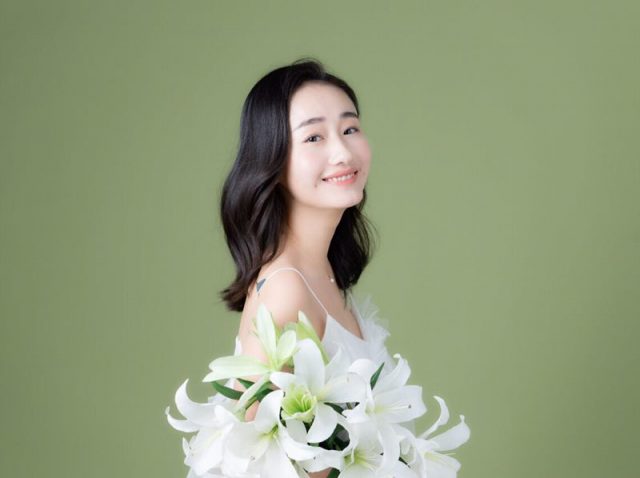 Danni Wang | 汪丹妮
Danni has ten years experience directing. She studied her undergraduate and masters at the Shanghai Arts Academy.  In 2007 she represented China as a young director at the Chicago International Film Festival and served as a jury member for the youth panel. In 2010 she studied at Swedish Royal Film Academy.
10年影视从业经验,本硕均就读于上海戏剧学院。2007年作为中国青年导演代表参加芝加哥国际电影节并担任青年组评委。2010年,瑞典皇家电影学院深造。
In 2016 she won an award for most outstanding film under the public welfare category for her film "Green Future".
2016年,其作品《绿动未来》获得中国公益广告最优秀作品奖。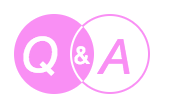 There's a lot of press recently about promoting more female directors, do you have any insights on this or suggestions for way to promote more female directors, and particularly in Asia? 近期,有很多媒体都在宣传女导演,你对此有什么深入见解吗,有什么好的建议可以帮助推广女导演,尤其是亚洲的女导演?
Today I definitely don't think women directors need special support, there are more women choosing to be directors, they just need to be talented and hard working and they will receive the same approval as men.  Let your work talk for yourself.  There is no need to be afraid of outside judgement, the most important thing is to trust yourself.  The moments you might not trust yourself or face injustice, look at these not as obstacles but as opportunities to overcome and make your voice and the movement even stronger.
现在这个时间段,我并不认为女性导演需要特殊支持了。越来越多优秀的女性选择了做导演,那么只要才华和努力到位,那么他们会获得同样的认可。用作品说话,是消除压力和不公平最好的方式。所以,外界的力量不可怕,更重要的是做好自己。有些不信任,或者有些评测并不会阻碍你的成长,一旦有机会,就抓住机会,那么所有的声音更会成为一种动力。更何况女性天生的优势,会在某些题材的把握上,让作品更有魅力。
Who has been your biggest inspiration over the years? 一直以来,谁给你的启发最大?
My partner, Zheng Sen, an incredible photographer.  When I feel down, he is always there to give me strength and remind me that I should never lower my expectations because I'm a woman.  He's been a lifeline for me as a director, giving me the determination to always move forward.
我的搭档,一位优秀的摄影师-郑森。在我偶尔放低对自己的要求是,他一直告诉我的是,需要更加努力。也从来不会因为我是女性,对我放低要求。而是永远以一线导演的优秀,来鞭策我努力向前。