Advertising agency GOODZILLA needs no introduction. SHP+ has often featured their work in our 'Ad of the Week' selection. For the last 3 years almost every interesting or noticeable commercial in China has been created by this agency.  In a short span of 6 years, GOODZILLA has seemed to appear out of nowhere and has become a synonym for the most prolific creativity in the Chinese advertising industry. Their ideas are distinctive, fresh and often unexpected. Because of this, SHP+ felt like we owed a long due visit to the owners of this groundbreaking agency. Walking into their quiet office, it was almost hard to believe that this was the epicenter of all this bustling creative energy. "That's how you know, that coming up with ideas, and creative process is not entertaining, and painful at times", comments Jiang Pan.
意类GOODZILLA是业界家喻户晓的明星广告代理。SHP+也曾在多期过往"每周广告精选"中与大家分享他们的作品。在过去的三年里,中国市场中大多数新鲜有趣,又有话题性的广告都是由这家代理出品。在短短六年的时间里,意类GOODZILLA这家"横空出世"的代理,一跃成为了中国广告行业最多产的创造力代表。他们的构思独特,有辨识度,新鲜又让人出乎意料。正因如此,SHP+觉得我们欠他们一次专访,得对这家明星代理背后的领航人说一句:抱歉,我们的专访来迟了。走进意类GOODZILLA安静的办公室,几乎很难相信,所有这些活力四射的创意都是源自这里。"这也反映了,想点子,出创意的创造过程并不是轻松有趣的,有时它是痛苦的"江畔告诉我们。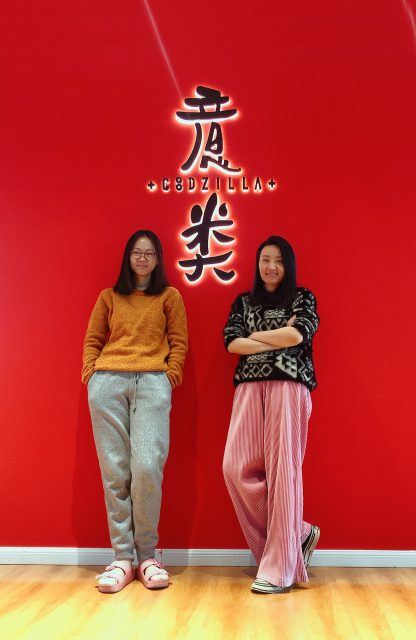 Xu Jiayi 许稼逸(left)& Jiang Pan 江畔(right)
Jiang Pan,the founder and CEO of GOODZILLA has only one other company on her resume—BBDO. Having worked in this 4A agency for nine years, Jiang Pan felt there wasn't much space left for her to grow. At that point, when she left to found her own company in May 2014, the whole advertising environment was also changing. 4A agencies started to lose their undeniable allure, as online advertising was about to knock traditional TVC off its dominating pedestal.
这位意类GOODZILLA的创始人兼首席执行官江畔的简历上只有一家公司——BBDO。在4A公司工作了9年之后,江畔觉得自己已经没有多少发展空间了。于是在2014年5月,她离开公司成立了自己的公司,恰好在这个时期,整个广告业的环境也在发生变化。随着线上广告逐渐击溃传统电视广告的霸主地位,4A广告公司也开始失去往日强大的吸引力。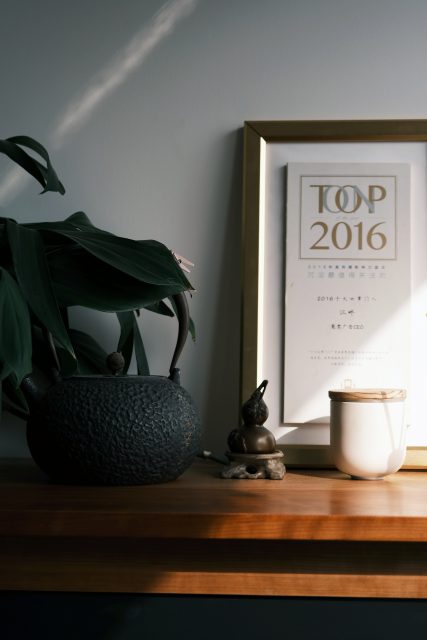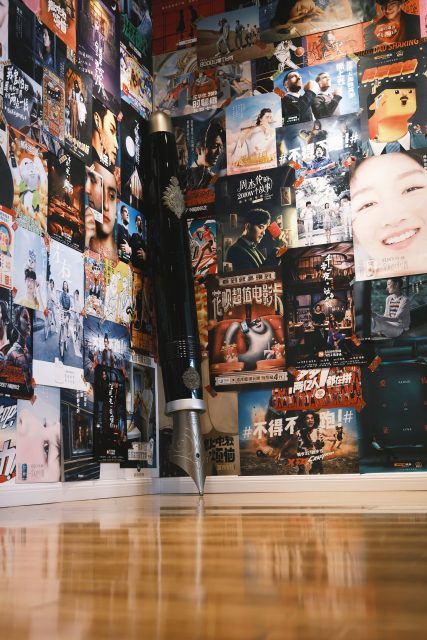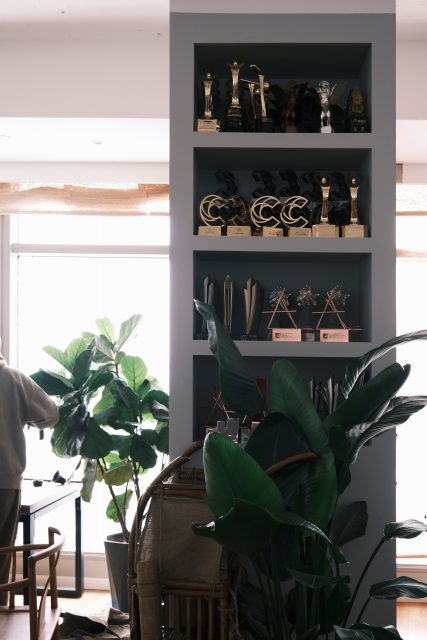 Without putting on a show, exuding quiet charisma, Pan tells that she didn't have wild entrepreneurial ambitions. It was a combination of her creative experience, desire to do things differently, the rise of internet companies, like Alibaba, and online advertising that brought GOODZILLA into existence. Some of Pan's friends from the local advertising circles also went on to found their indie ad agencies, while others joined booming internet-based companies and became clients. Alibaba projects, which in 2015 made 70-80% of the agency's orders, put GOODZILLA on the advertising map. Their adamant pursuit of creativity made their reputation.
没有装腔作势,江畔散发着沉静的魅力,她告诉我们自己并没有狂野的创业野心。而是她创意产业的经验、想打破陈规的渴望、阿里巴巴等互联网公司的崛起,以及线上广告的逐渐发展,这些因素的共同作用下,促成了意类GOODZILLA的诞生。江畔业内的一些朋友也成立了自己的独立广告代理公司,而另一些人则加入了蓬勃发展的互联网公司,成为了他们的客户。在2015年,公司70-80%的订单都是阿里巴巴的项目,这些项目帮助意类GOODZILLA在广告界的版图上获得了一席之地。同时他们对创造力的执着追求也为他们赢得了好名声。
alibaba 阿里巴巴
When GOODZILLA just started, Jiang Pan's partner Xu Jiayi came up with a description, that stayed with them until now: "We hope each of the works we do is like a precious stone, giving the flawless impression. Hope we can be like advertising craftsmen, who polish their creations". The company has gradually grown from two people to a team of 25, but the growth is deliberately controlled to maintain a creativity-forward approach, 23 of the employees are creatives and only 2 accountants.
在意类GOODZILLA创立之初,江畔的合伙人许稼逸是这么描述他们的目标的,而这个目标伴随他们至今,她说:" 希望每个作品可以像宝石一样,能够摆在一个地方,一尘不染的感觉。希望我们能像广告工匠一样,专于打磨自己的创作"。如今这家公司已经从两个人逐渐成长为25人的团队,但有23名员工都是创意人,只有2名是会计。显然,这份成长是精心设计过的,以保持团队创意为本的初心。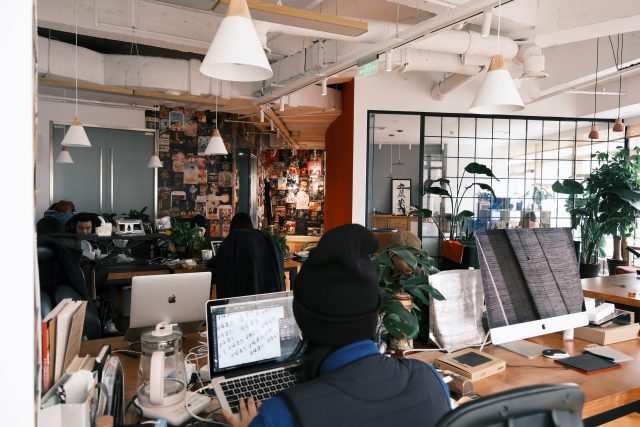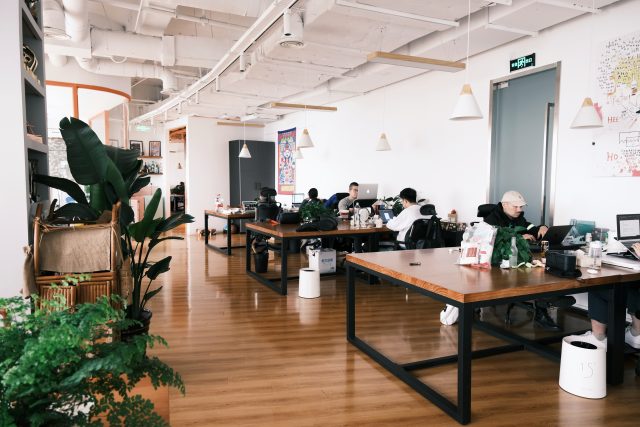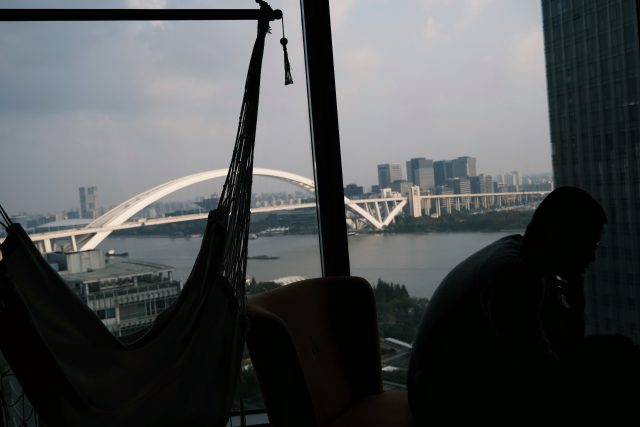 In China, you wouldn't find another ad agency established by two creatives, two female creatives to be precise. Before partnering with Jiang Pan, Xu Jiayi accumulated 12-years of experience as a copywriter in agencies like Dentsu, Shanghai JWT, BBDO, and McCann. Being women in the advertising world is not the only thing that defines GOODZILLA's story, but it also contributes to their difference. "Look at all these other agencies, established and run by men, like Tianyukong or SG. You can see their objective is to grow big, have offices everywhere, employ hundreds of people, and eventually nail the IPO. That's the direction they are going", says Pan. GOODZILLA is different. She continues that from a commercial point of view, she's always said GOODZILLA wasn't a successful company. Because appearing at the time of major shift in the market, they didn't grow exponentially. "It seems we put all our focus on the work, and don't have this objective to grow big. For now, it's been like this, but I can't guarantee, we'll stay that way", shares Pan.
在中国,你找不到第二家由两位创意人士创立的广告公司,确切地说,是两位女性创意人士。在与江畔合作之前,许稼逸已经在电通、上海智威汤逊、BBDO、麦肯等代理商做了12年的文案工作。广告业的女性力量并非意类GOODZILLA的唯一标签,但这也使她们更加地与众不同。"看看其他由男性建立和运营的机构,比如天与空和SG。你可以发现,他们的目标是发展壮大,到处都有办公室,雇佣数百名员工,最终搞定IPO。这是他们前进的方向",江畔说到,意类GOODZILLA则不同。她认为从商业的角度来看,意类GOODZILLA不是一家成功的公司。因为虽然赶上了市场的风口,但它并没有疯狂扩张壮大。江畔说:"我们似乎把所有的精力都放在了工作上,而没什么成长壮大的远大目标。现在的确就这样,但我不保证,我们会一直如此"。
OPPO-小人国奇幻之旅
Things are constantly changing in the Chinese advertising industry, and GOODZILLA is constantly adapting with it. More often known for their storytelling, Pan and Jiayi admit this genre is not the answer for every client or project finding that audiences sometimes become a little wary of stories. With clients battling the effects of pandemic and dealing with shrinking budgets, GOODZILLA has found that in last few months, clients are opting not to shoot videos, and are now more often tasking the agency to find other ways they can promote and engage the audience. Regardless whether it's a commercial film, or another form of advertising strategy, GOODZILLA chooses its clients based on how resonating and creatively attractive the brief is. That's more important than a brand name.
中国的广告业一直都在不断变化,而意类GOODZILLA也在不断地适应。江畔与许稼逸擅长讲故事,但他们承认,这种类型的影片并不是每个客户,每个项目的最优方案,他们发现观众有时会对故事比较谨慎。意类GOODZILLA发现,在过去几个月里,由于客户正在处理新冠带来的影响,同时预算也缩水了,不少客户选择不拍摄视频,而倾向于委托机构寻找其他的宣传方式来吸引观众。不过,无论是商业电影,还是其他形式的广告策划方案,意类GOODZILLA选择客户,一般是基于有共鸣,有创造性,有吸引力的项目概述。这比品牌名声响不响更重要。
Rio
"It's reflected in our name: we want the advertising that we do to be like a "good monster". To have an impact, but be kind at heart. From the visual impression, or the discussed topics, like a "good monster" , we want the work that we do to be seen everywhere. We don't want to play it safe or be obviously transparent. We hope our work has explosive power, and at the same time transmit good values", shares Jiayi. We, at SHP+, hope GOODZILLA will prove that big commercial success doesn't have to come at a cost of losing the "creativity-forward" thinking attitude.
"我们希望人如其名,希望我们做的广告像个'异类',好的怪兽。我们想做的广告像这种好的怪兽:它是很有冲击力,但他的心底是良好。我们希望的广告是有不管是视觉冲击力,或者话题的讨论度,他就像怪兽到里面前一样:你不得不看到他,你必须要正视它。我们不希望自己的作品是默默无闻,很安全很透明。并希望我们的作品具有爆发力,同时也传递良好的价值观" 许稼逸同我们分享到。而我们SHP+希望意类GOODZILLA能够证明,巨大的商业成功,并不需要牺牲创意,保持"创意为本"的思维与态度,一样可以获得成功。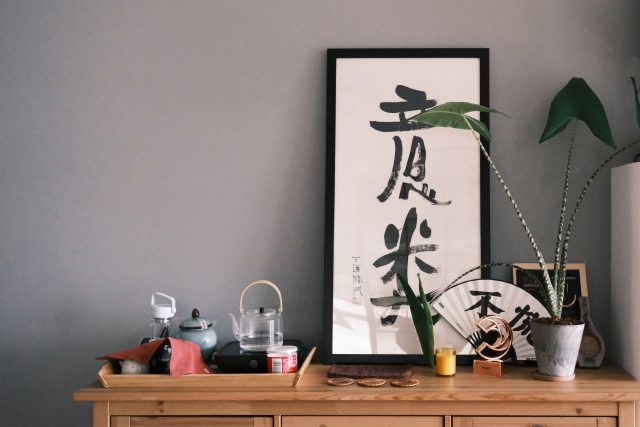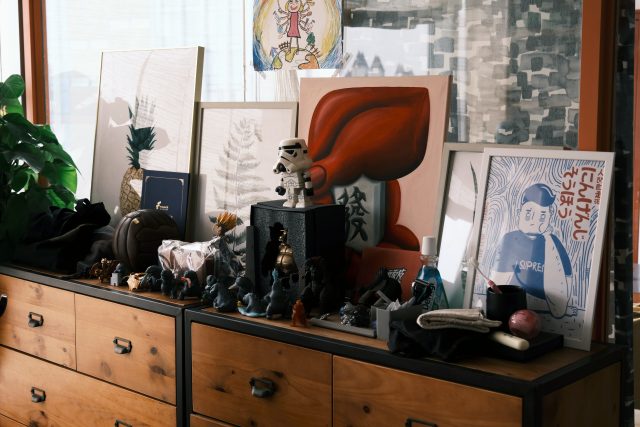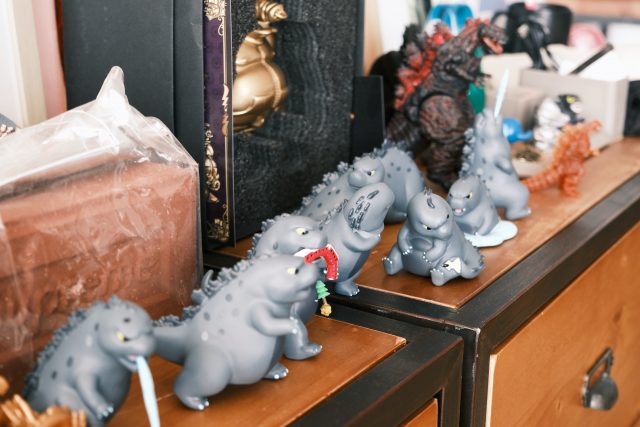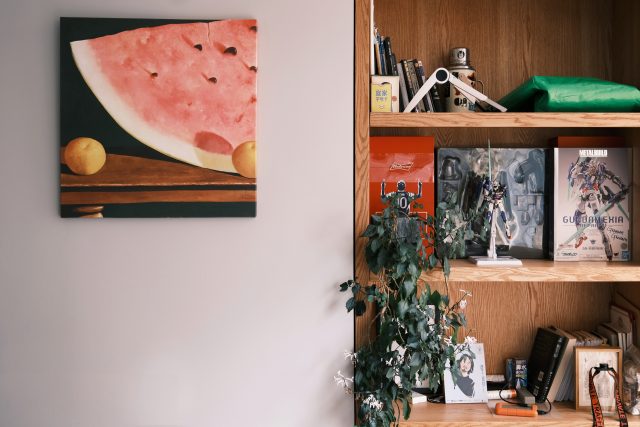 More of GOODZILLA's works On SHP+ :
在SHP+关于意类更多的相关阅读