日前一则在网上传的火热的广告引起了相关部门的关注(抱歉我们不能在此说明是哪一则广告),有消息称该广告正面临被撤播并进行二次加工的可能性。在中国广告历史上,此类引起有关部门注意并被撤播的广告并非首例。
In light of rumours that a recent, very popular commercial film (the name of which we cannot mention at this point) is under investigation and in danger of being pulled off-air, we decided to look back on other advertising that has been met with the Chinese censors' disapproval.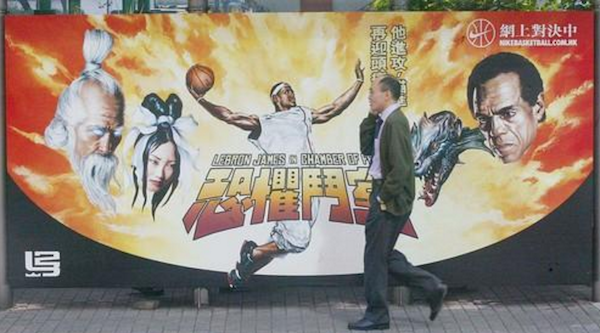 恐惧斗室户外广告|Outdoor ad for The Chamber of Fear
2004年中国广电总局下令禁播了耐克公司的广告片"恐惧斗室"。本片由W+K东京操刀打造,融入了70年代香港功夫片的元素、中国传统文化以及西方动作场景。而广电总局认为片中出现的中国元素是对于国家尊严的一种不敬。他们解释说:"该广告违反了《广播电视广告播放管理暂行办法》第六条广播电视广告应当维护国家尊严和利益,尊重祖国传统文化和第七条不得含有……亵渎民族风俗习惯的内容的规定。
Nike's 2004 The Chamber of Fear, produced by W+K Tokyo, evoked a slapstick 1970s kung-fu movie.  The State Administration for Radio, Film and Television (SARFT) banned the ad, stating, "The advertisement violates China's regulations…which mandate that all…commercials in China should uphold national dignity and interests and respect the motherland's culture."  Though no more detail was provided, it seems likely they took offence to the weak and somewhat cliché Chinese elements.
恐惧斗室户外广告|Outdoor ad for The Chamber of Fear
2003年丰田广告公司推出的一则"霸道,你不得不尊敬"的平面广告也因同样原因被撤下。在广告中,一只代表传统中国形象的石狮正在对一辆丰田普拉多行礼。这一广告引起了许多中国网民的愤怒,在他们看来,中国古典形象对一辆日本车行如此大礼是对于国家形象的侮辱。有关部门随即撤除了本广告, 丰田公司也不得不出面道歉以平息中国网民的怒火。
The nation's dignity was again under threat in 2003, when a print ad titled 'Respect the Power' featured a stone lion, the icon of power in ancient China, saluting a Toyota Prado.  A national symbol offering its respect to a foreign car, not to mention a Japanese one, incited the wrath of Chinese netizens, leading SARFT to wield their merciless axe.  The cheeky folks at Toyota went on to make an official apology.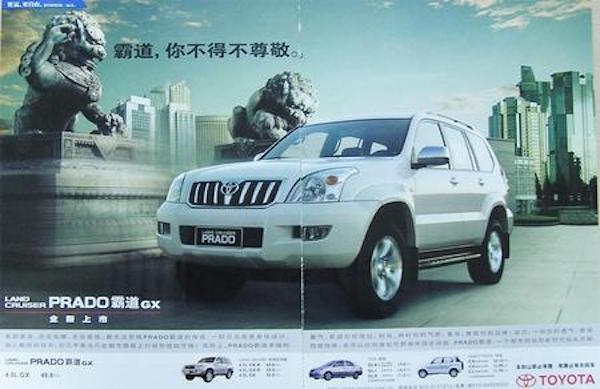 丰田普拉多杂志广告|magazine ad for Toyota Prado
中国的有关部门对于广告中出现的可以代表国家形象的事物向来十分敏感。在经历了中国游客在埃及古神庙上刻字的尴尬事件后,央视为了提醒海外游客注意自身文明形象,推出了一则公益宣传短片。片中的游客扮成了熊猫的模样在悉尼街头上演了数出不文明行为。然而熊猫形象在广告中的出现所引起的争议远超过了人们对于不文明现象的批判。本片的广告公司,DDB中国称网上流传的版本仅是导演剪辑版,而正式播出的版本则剪去了熊猫撒尿的片段。不过也有消息称本片中出现的熊猫形象而受到大众抱怨提前撤播。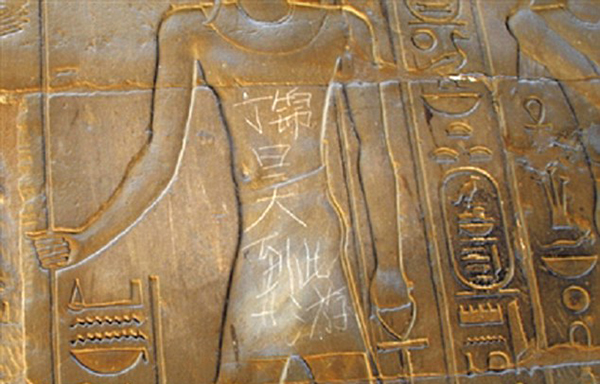 埃及古庙被中国游客刻上了字|Defaced Egypt temple
Advertisers using Chinese national icons are on dangerous ground.  When the international media criticized a Chinese tourist for carving his name into an ancient Egyptian temple, an embarrassed CCTV released a public service announcement encouraging better behaviour among China's holidaymakers.  The bizarre film, featuring unruly tourists represented as pandas, backfired.  Despite DDB China's claims that the most offensive version was only a director's cut, unimpressed viewers called for the ad to be pulled, with which SARFT duly complied.
央视文明旅游熊猫篇公益广告|CCTV's Be A Good Panda, Be a Good Tourist PSA
出于对日益增长的贫富差距的不安,2011年,北京市政府出台决议禁止在户外广告出现有关奢侈生活和享乐主义的内容。具体来说,广告中不允许出现"皇家"、"至尊"、"奢侈"等字样。紧接着在2013年,广电总局也对于在电视和广播中出现的奢侈品广告下达了禁令。
In 2011, concerned with the growing wealth gap, Beijing authorities banned outdoor advertisements that promoted a luxurious or hedonistic lifestyle.  The decree outlawed hitherto ever-present terms like 'Royal', 'Supremacy' and 'Luxurious'.  Two years later, SARFT extended the ban to all state radio and TV channels.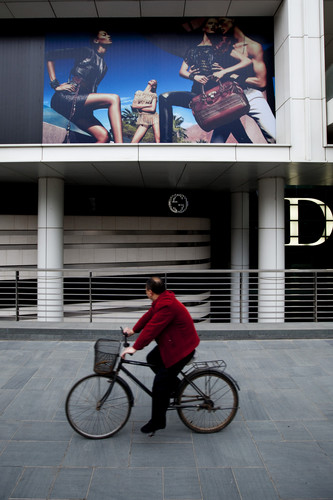 一位北京市民骑车经过古驰广告|A cyclist rides past a Gucci Group NV advertisement in Beijing
此外,有关广告在中国被撤播的原由五花八门,甚至无法达成统一。林志玲于2012年出演的一则内衣广告就因内容过于性感而不得不撤播。然而在互联网上,无数打色情擦边球的广告(尤其是页游广告)却畅通无阻。
In all their wisdom, SARFT is not renowned for consistency.  In 2012, an iQiyi commercial featuring Taiwanese actress Lin Chi-ling strutting around in various states of undress was banned for being too sexual, yet increasingly erotic ads are allowed to go unchecked across the Chinese internet. 
林志玲被禁播广告|Lin Chi-ling's banned underwear commercial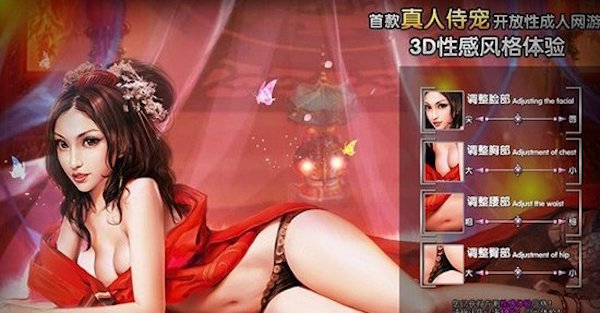 中国页游广告|A Chinese online gaming ad
广告人们,小心点!
Advertisers beware!