We'll spare you the 30-year history lesson.  The fact is, animated GIFs are more popular than ever.
In China, we're in the Golden Age of GIF sharing.  Since WeChat became the population's app of choice,  'Stickers' have come to play a central role in our daily communication – even more so in China than the west, given the relative GIF-unfriendliness of WhatsApp.   'Reaction GIFs' frequently replace those awkward things called words, especially handy in overcoming language differences. Meanwhile, a world of new characters has been born, seeing the likes of Frog & Horse, Mr Egg and Tuzki entrusted as go-betweens for our thoughts and opinions.

Frog & Horse 神经蛙与欢乐马

With this in mind, there is surely much greater GIF potential for marketers in China than is currently being realized. There is hardly an agency in Shanghai that hasn't created a set of GIFs to accompany a campaign, yet few that have been entertaining enough to go viral.
Local creatives would do well to draw inspiration from worldwide agencies that are concocting increasingly innovative ways to employ GIFs in their campaigns.
In 2011, New York's Ann Street Studio created the cinemagraph, a hybrid of photography and video that they have since used to create hundreds of arresting moving images for fashion and lifestyle brands. Their creation has given rise to dozens of cinemagraph devotees, notably manifested in a Saatchi Gallery competition in 2014 which Micaël Reynaud won in the Action category.
Ann Street Studio for Stuart Weitzman | Ann Street Studio工作室为Stuart Weitzman制作的动图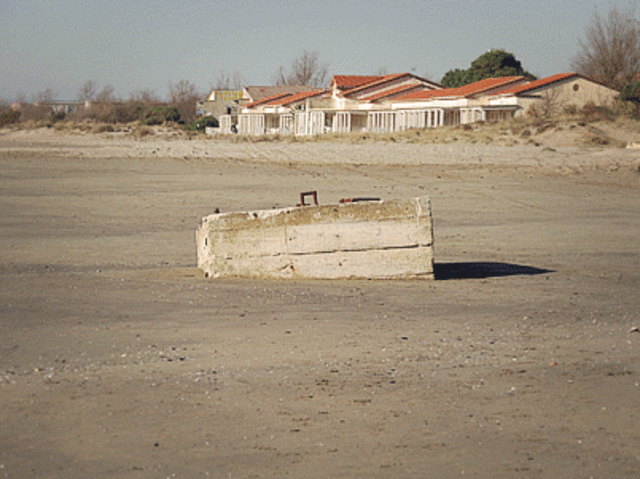 Micaël Reynaud's 'Hitchcockzoom' | Micaël Reynaud动图作品Hitchcockzoom

UK street artist INSA is a pioneer of 'GIF-iti', a technique in which he paints, photographs, over-paints, photographs, overpaints etc, placing the images in sequence and creating animated murals. M&C Saatchi London teamed Ballantine's #StayTrueStory campaign up with INSA, seeing the whiskey brand commission the world's largest GIF (57, 515m2) on a rooftop in Rio De Janeiro.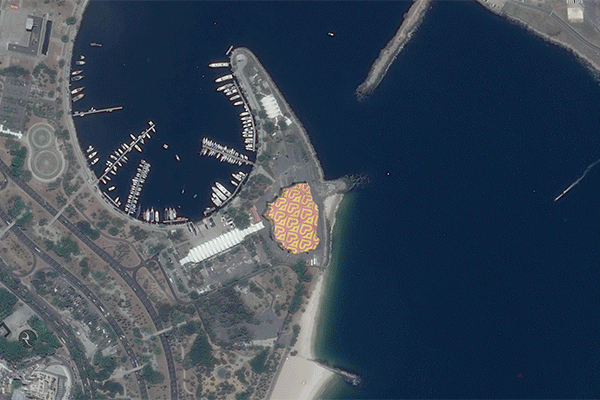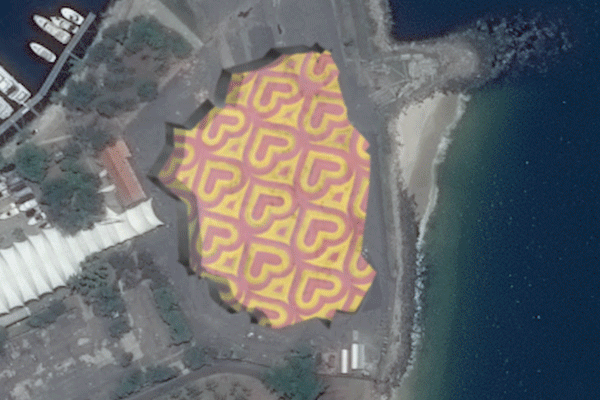 The GIF for Ballantine in Rio De Janeiro was photographed by satellite 431 miles away, from space.  57,515 square meters painted over 4 days. | 为百龄坛制作的动图位于巴西,耗时4天,占地57,515平方米。上图为用卫星从431英里高处拍摄的效果。

Ballantine's #StayTrueStory campaign | 百龄坛StayTrueStory活动

Ogilvy & Mather Paris meanwhile seized upon the looping movie clip craze by creating a digital outdoor campaign made entirely from GIFs for the France launch of Netflix. Digital billboards in the Paris Metro used looping GIFs from shows in the Netflix catalogue to react to breaking news. Imagine Walter White grimacing as France crash out of the World Cup, or Walking Dead zombies bursting out of captivity to coincide with the start of the summer sales.

Ogilvy & Mather France's GIF campaign for Netflix | 奥美公司为Netflix策划的GIF活动

The best of the bunch is Google's 2014 'Giferator' which sought to leverage the NFL's enduring popularity into sales for EA's latest Madden game. The Giferator allowed NFL fans to create GIFs in real time as they watched games, by typing trash-talk messages to accompany clips taken from a massive database of pre-programmed Madden game animations, which they could then share with friends or post online. With their vast database of user whereabouts and viewing habits, Google was able to place their own algorithmically generated GIFs on selected sites to target specific fans at specific times. With 420,000 GIFs created, the campaign was an unprecedented success, spawning a host of spinoff fan videos and spoof GIFs, and winning an inaugural gold Lion at Cannes for Creative Data.

Google's Giferator for EA's Madden | 谷歌为EA游戏制作的Giferator

And in a long-awaited development, Facebook last month finally started supporting GIFs (including animated profile pics on the mobile app), opening the door for brands to explore new and creative ways to express their messages on the social media giant.
It's about time we started seeing some more daring and inventive GIF usage emerging from China's agencies.
Get inspired with five of our favourite GIF artists:
1. Matthew DiVito aka Mr. Div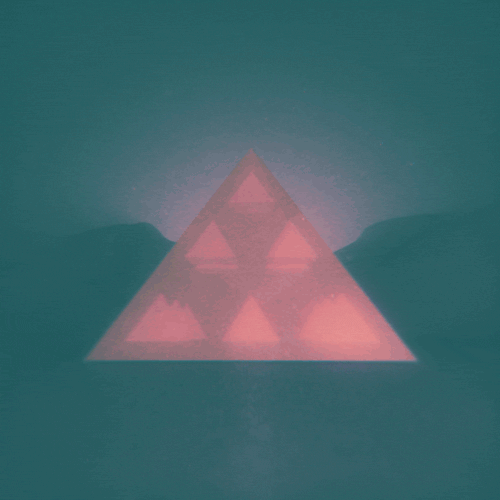 2. Archery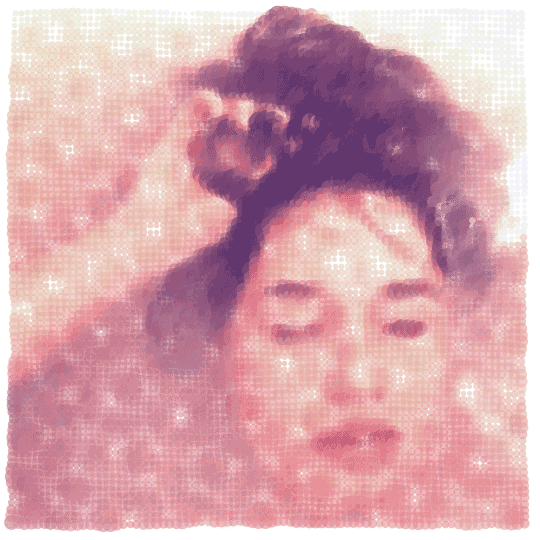 3. Carl Burton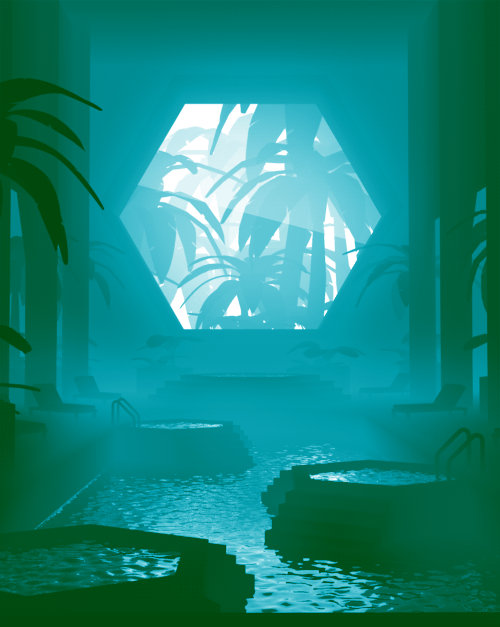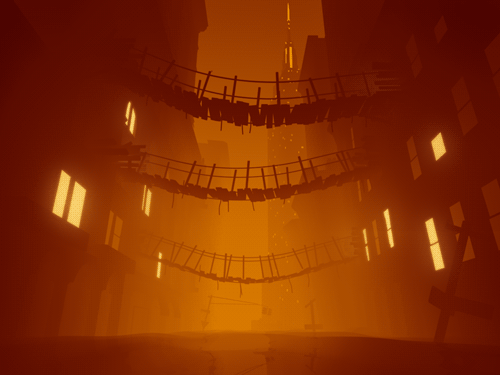 4. Cindy Suen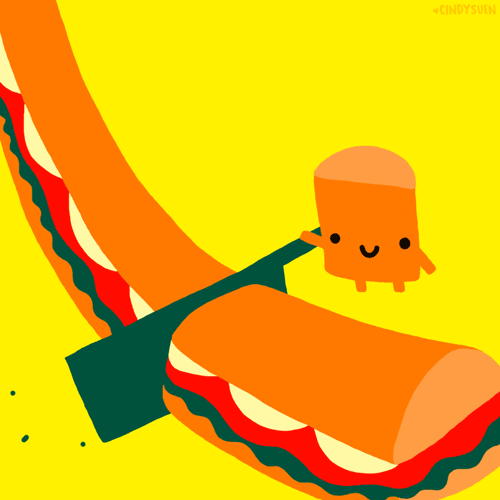 Suen's GIFs for Subway

5. Robin Davey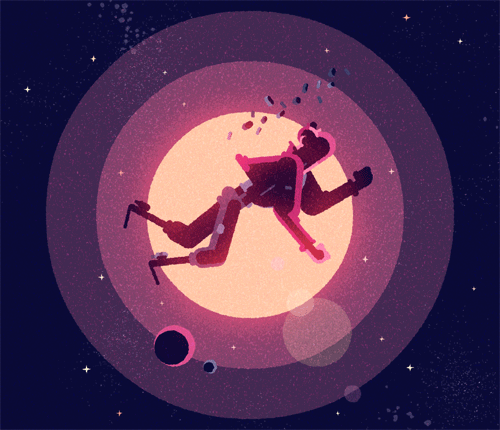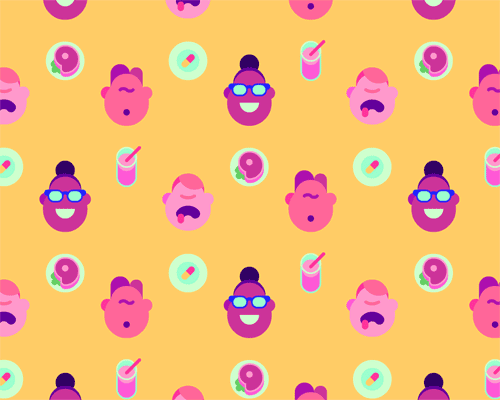 And for comic relief, try thisadvertisinglife.tumblr.com, a blog by a US copywriter who has built a devoted fanbase through his witty use of reaction GIFs to express his daily experiences working within an ad agency.
*** China Animation & Game Network (CAGN) will host a unique live showcase of animated GIFs in Shanghai in November.  CAGN are currently calling for entries of GIFs made by members of the public.  For more information on submission and attending the event, follow this link.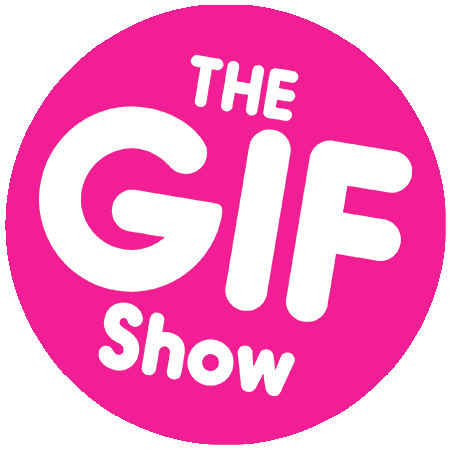 我们将同你分享这三十年来的所得。动态GIF图片——或者说得更为准确些,随着诸如Vines这类APP(应用)的崛起——能循环播放的视频和动画正前所未有地受到欢迎。
中国正处于GIF的黄金时代。自从微信成为了我们的首选应用,各类贴图软件在日常交流中便扮演着重要的角色。相比其他国家,中国尤其如是,因为西方流行的WhatsApp这类社交软件对GIF类文件并不友好。用GIF代替笨拙的文字回复信息,在面对语言差异时尤其有效。同时,新的动画形象也相继诞生,无论是马和青蛙、蛋先生、还是兔斯基,他们都成为了我们思想和观点的新的传递者。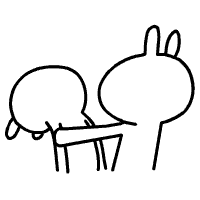 Tuzki 兔斯基

基于此,我们可以说,对中国的市场营销者而言,GIF的潜力远远超出想象。在上海,几乎找不到一家代理商没有做过GIF系列来辅助某个活动,然而,其中有趣得能够引发病毒式传播的GIF却寥寥无几。
本土创意者们或许能从国际代理商那里得到启发,他们不断创新,将GIF这种新形式融合到具体的活动中去。
2011年,位于纽约的工作室Ann Street Studio创造了将动态摄影和静态图片相结合的动图(cinemagraph)并利用这种摄影和视频相结合的形式,为众多时尚和生活类品牌制作了数百张引人注目的有趣动图。这一创造催生了众多动图爱好者。他们在2014年萨奇画廊(Saatchi Gallery)的竞赛中大显身手,最终Micaël Reynaud摘得了比赛的桂冠。
Ann Street Studio for Chanel | Ann Street Studio工作室为Chanel制作的动图

英国街头艺术家INSA是GIF街头涂鸦(GIF-iti)的先驱人物。他的工作方式是涂鸦——摄影——再涂鸦——再拍摄,最后将照片按照时序排列,让墙上的画动起来。M&C Saatchi伦敦团队与INSA合作,为百龄坛(Ballantine)品牌打造了Stay True Story活动。这个著名的威士忌品牌,委托创意团队在里约热内卢制作了世界上面积最大的GIF图像(占地57, 515平方米)。
INSA's animated street art | INSA的街头动图艺术

奥美巴黎同样抓住了视频流行的大潮,为Netflix进驻法国策划了的户外GIF动态广告。在巴黎地铁的数字广告牌上播放Netflix电视剧的GIF图片,与即时的突发新闻相互呼应。想象一下当法国队在世界杯中被无情淘汰,而来自《绝命毒师》的Walter White就随即出现在广告牌上扮起鬼脸;或者在夏季销售开始时,《行尸走肉》中的僵尸们也"应景"地跳出来——这画面也是十分美妙。
其中最为经典的,莫过于Google2014年的Giferator项目。该项目意在充分利用全美橄榄球联盟(National Football League,简称NFL)的巨大影响力,来帮助游戏公司EA更好地营销《疯狂橄榄球》(Madden)系列游戏的最新作。橄榄球粉丝们可以利用Giferator创造出比赛中的即时动图,同时在图片上添加各种废话与这些动图相配,而这些动态图片则取自游戏本身的巨大数据库。制作好后,粉丝可以将图片分享给朋友或是上传网络。基于海量的用户数据,谷歌可以了解用户所在地和浏览习惯,通过算法生成特定图片放在精选页上,在特定的时间推送给特定的目标粉丝。活动取得了前所未有的成功,共有42万张动图被创造出来,并产生了大量衍生的粉丝向视频和幽默动图。这个活动在戛纳国际创意节上获得了开幕金奖。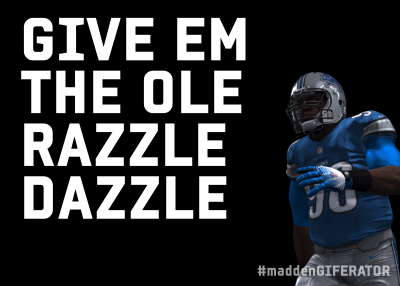 用Giferator制作的动图作品
经过漫长的发展,Facebook终于在上个月开始支持GIF格式(包括手机应用中可以使用动图做头像)。这位社交巨人,无疑为品牌探索更新更具创意的表达方式开启了新的大门。
对我们而言,也是时候关注中国代理商们在GIF领域的大胆创新了。
感谢以下五位GIF艺术家带来的灵感:
1. Matthew DiVito aka Mr. Div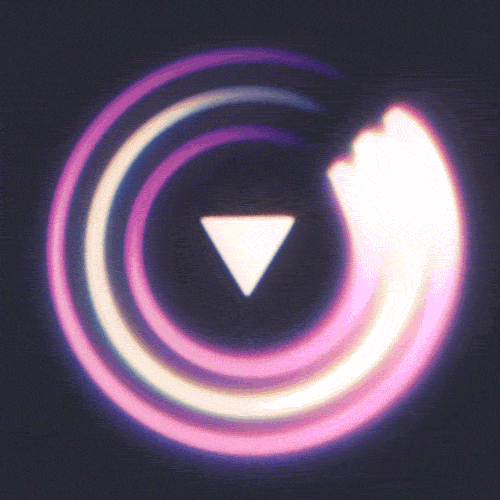 2. Archery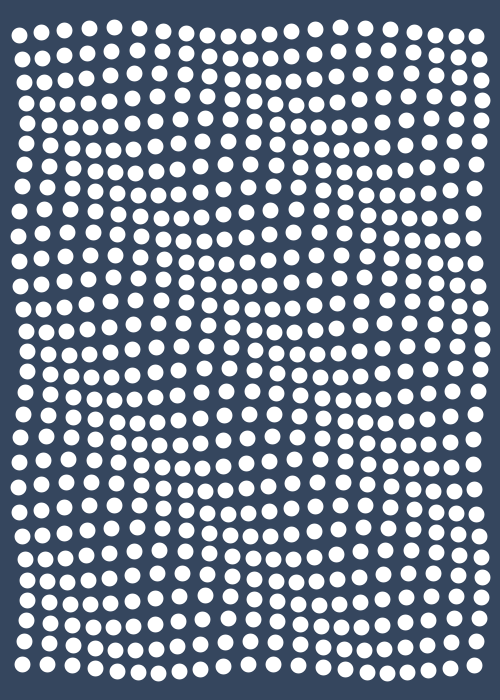 3. Carl Burton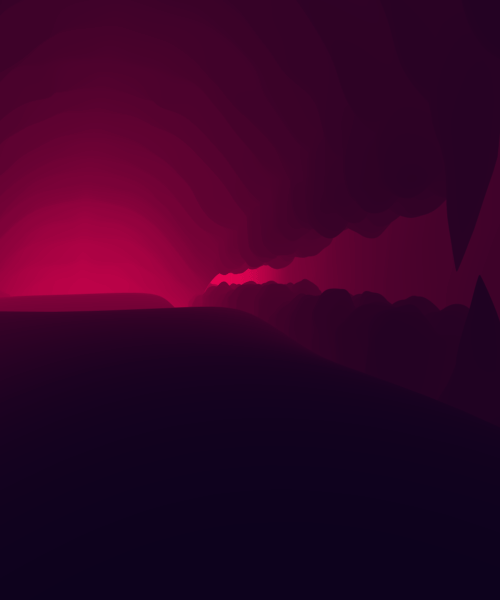 4. Cindy Suen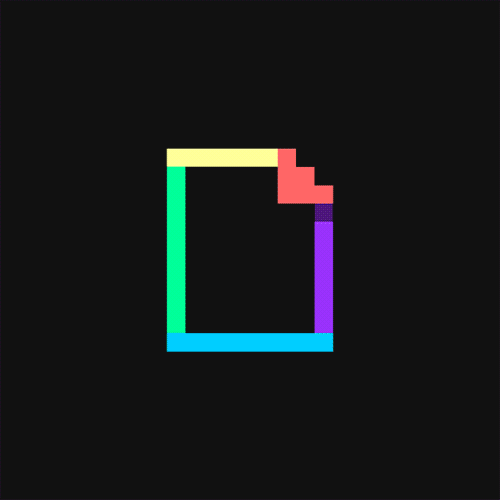 Suen's GIFs for Giphy
5. Robin Davey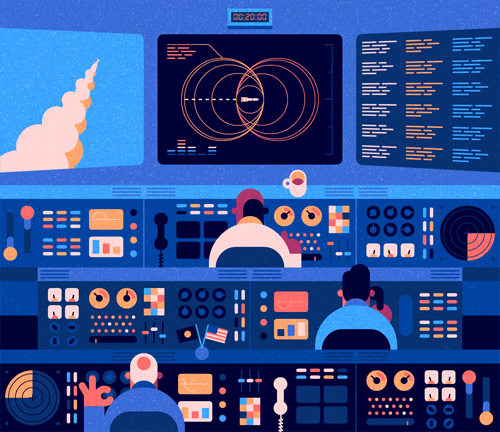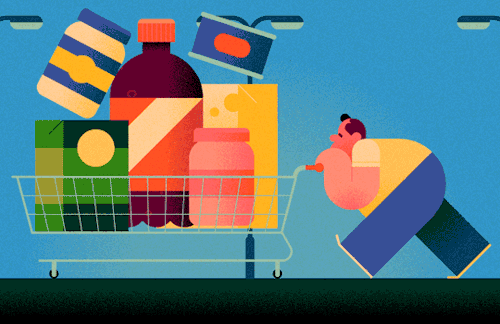 作为调剂,请点击 thisadvertisinglife.tumblr.com。这是一位美国文案的博客,他用GIF图片来描述自己在一家广告公司的工作日常。如今他已收获大量粉丝。
*** 中国动漫游戏网络(简称CAGN)11月会在上海举行一个现场动图GIF展示。CAGN目前在征稿中。如想投稿或者出席本次活动,请点击这里。