沪上本土广告公司W近日涉足音乐圈,并以野狗为名发布了他们的第一张音乐专辑《唱给未来广告的歌》。这张专辑收录了W在去年所推出的广告作品中的11首歌,其中包括5首原创与6首编曲。
Shanghai indie creative agency W has just released an album of music.  Entitled A Song to The Future By W, the 11-track collection is made up of songs composed in-house from the agency's projects in 2015, including five original compositions and six arranged pieces.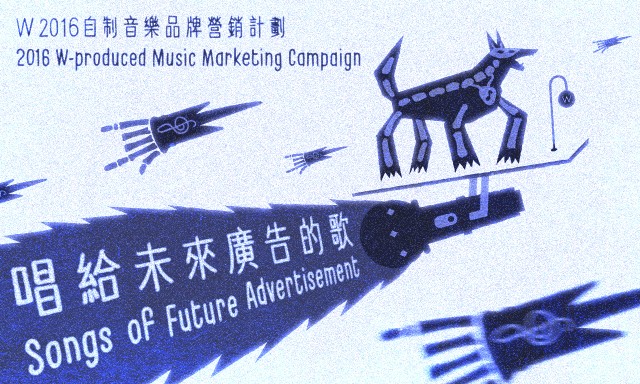 目前《唱给未来广告的歌》已经在豆瓣,虾米和网易云平台发布,而实体方式则以礼物的形式赠送给W的客户、合作者与朋友,并且获得了极高的反响。根据公司创始人李三水说,并不排除以实体碟的形式发售本张专辑的考虑,但是定价与发布形式将会是"一种属于W风格的艺术商业化实践,也是一种全新的思路来思考"。
本专辑由W内部音乐部操刀完成。自2014年成立以来,W就一直与不同的音乐人紧密合作。2015年正式成立音乐部后,目前公司内有原创音乐人,音乐制作人和商业编曲师以满足公司日常商业音乐制作的需要。关于本专辑的由来,李三水将其描述为一次"无意识之举"。他说:"只是因为我们设有音乐部之后,除了满足日常商业音乐制作需要之外,创造力明显过剩的结果。"但随后李三水意识到这张专辑可以成为音乐营销计划的一个重要组成部分。音乐营销计划是W在2016推出的全新商业与音乐结合的营销形式,目前已经进入执行阶段。
The album has been released online on Douban, Xiami and 163 Cloud Music (free to download) and was sent on a USB drive as part of a gift package to friends, clients and partners.  They are also considering releasing the album in CD form.
Composing original music has been a key focus for the agency since their first project in 2014.  In 2015 they formed a dedicated music department, hiring composers, music producers and commercial music arrangers, a team which continues to expand.
W founder Li Sanshui described the album as an 'undesigned project', seeking to draw maximum benefit from already created work, "We try not to waste our creativity, so we started making the album." After a while however, it became clear to Li that the album could make up an important part of what the agency have titled the 'W-Produced Music Marketing Campaign', a broad set of as-yet undefined music-related initiatives in 2016.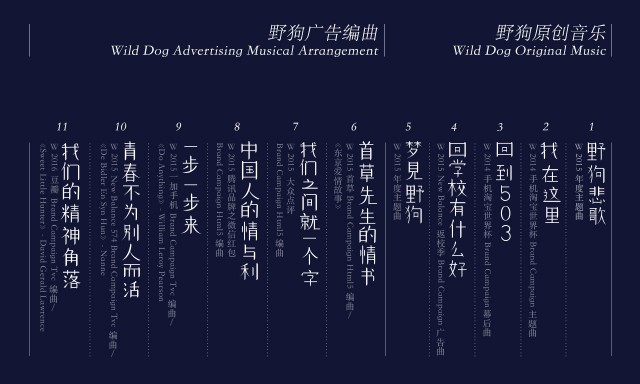 就目前看来,这张专辑已经远远超出了一次精力过剩的无意之举,他在李三水心中已经形成了一副庞大计划中的一步棋——这张专辑的推出不仅是W对于过去一年工作的总结,更代表了这家公司的野心。李三水提出了"商业艺术化,中国艺术家品牌化"的这一口号,目标直指当前浮躁、追星的社会。他们代表了一种对于更高追求的努力——"互联网上的文艺复兴",让长期处于幕后的创造者、艺术家有机会走向前台,成为互联网的新标杆:"W的举动,仅仅是希望能重新扳回一局,希望以实际行动,为行业或市场公示一种新的游戏规则,在时代乱局下,找到真正掌握话语权,为长期被忽略或低估的创造者(如艺术家或音乐人),为他们找到全新的发挥平台,改变一些貌似不可被改变的命运。"
Peturbed by a fickle society focused on celebrity over substance, Li plans to lead an 'Internet Renaissance' that encourages people to realize the value of creators.  For him that will require a two-pronged approach, whereby commerce is 'artified' and artists are 'branded'.   Li said, "In this chaotic and challenging market, W is trying to offer a new paradigm, to help creators such as artists and musicians take control of their own fate, and to develop a platform for them to express themselves."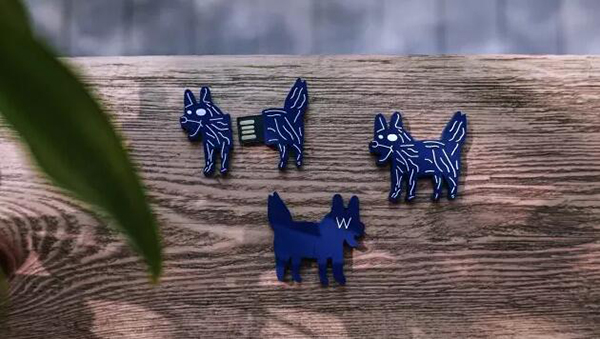 W送出的音乐USB礼包|Gift Package from W
而这张《唱给未来广告的歌》就是这个计划的第一步。不同于音乐专辑的形式,接下来,W计划与亚太地区独立导演、艺术家、音乐人与乐队合作来实现这个计划。W正在与中国著名当代艺术家马良合作一部舞台剧《爸爸的时光机》——后者曾被南方人物周刊评为中国十大当代艺术家;并于1995年至2003年间从事广告片的美术指导和导演,并获得过2次中国广告界金奖。这是首次一家营销机构与艺术家这两个独特又相近的创造者首次合力创作。这部作品已经进入最后执行阶段并将于近日与观众正式见面。李三水承认,此次合作他也难以预估会发生怎样的化学反应。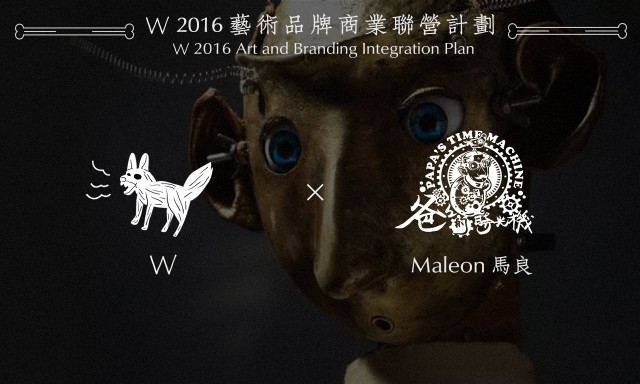 A Song to The Future By W represents the first step forward in Li's broad development plans.  He intends to work on a diverse range of creative projects with independent directors, artists, musicians and bands from around the Asian-Pacific region.
Next up is a puppet show, Papa's Time Machine, created with renowned art director, director and artist Maleon, a two time China Advertising gold award winner, named as one of China's 'Top 10 Contemporary Artists' by Southern People Weekly.  Li believes this is the first time a Chinese advertising agency has collaborated to create a stage play and he is eagerly anticipating the premiere, set for late 2016.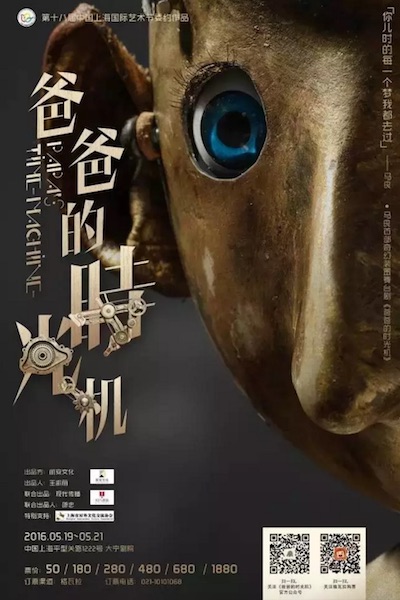 自从于2014年成立后,W已经凭借其大胆的创意与多元化的融合在中国广告界获得了良好的声誉。他们在去年One Show上凭借《大众点评——霸王点评》的创意收获全场大奖。此次大胆涉足其他领域,也代表了这家公司不甘寂寞的本性。李三水说:"一直以来W长期过剩的创造力和任性的商业人格,就注定了这家公司不会仅专注于广告领域。"
Since founding in 2014, W has established a reputation for diverse, bold and original work, executing acclaimed campaigns for clients including New Balance and Douban, and winning the Best in Show award at The One Show 2015 in Beijing.  With the new album and a slate of ambitious creative projects on the horizon, the company is breaking free of the mould, as Li declares, "W's collective creativity and energy means that we will not be just an advertising agency."
《唱给未来广告的歌》在线收听地址:
Listen to A Song to The Future By W online: