"Why they don't come home for CNY?" is a four-and-a-half minute film by Forsman & Bodenfors, the agency in charge of the previous chapters of SK-II's "Change Destiny" commercial films series. Like the "Marriage Market Takeover" SHP+ covered two years ago, the new ad brings focus to an already much talked about social issue.
4分半短片"为什么她们过年不回家" 由Forsman & Bodenfors 公司制作,这家创意公司之前出品了SK-II"改写命运"系列广告前两部。和SHP+两年前报道的短片"她最后去了相亲角"一样,这条新的广告再次针对"催婚"这个饱受争论的社会议题。
Released after Chinese New Year, the ad features three real Chinese women, who describe the wide misunderstanding gap between them and their well-wishing parents. This gap is further enhanced by the new year celebration and traditions, which only adds to more pressure. Pressure they feel when coming home, because they know they'll be met with a storm of questions about their marriage prospects. Alongside the three women, the ad features their families, who are expressing their opinions to their daughters with comments like "a woman should be more traditional and don't think about doing big things", "her problem is that she's too independent", or "women should not focus on career and work hard".
短片在中国农历新年后发布,从三位现实生活中的单身女性视角出发,描绘了父母和女儿之间的婚姻理念差距。这种差距在新年的庆祝和传统中再次被放大,压力也随之倍增。一旦回家她们将直面这种压力,因为她们知道自己将会面临无数的催婚问题。三组父母针对各自的女儿,则表达了如下的观点:"女性我觉得还是传统一点,生儿育女,就不会整天想着做什么大事""她的毛病就是她的人格独立性很强""我也不希望她去打拼,女孩子打拼太累了"。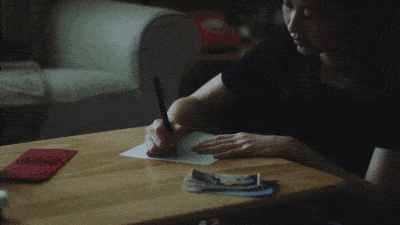 The three women choose a very traditional way to try a get a breakthrough with the topic—writing their parents a letter and inviting them to meet halfway, both in terms of understanding and in the halfway location.
三位女性选择了传统的方式来打破这种矛盾—给父母写信,邀请他们在"中途点"相遇,这不仅是地理空间的概念,更象征着相互理解的包容。
Just like the previous ads in SK-II's "Change Destiny" series, this film thoughtfully tugs at the heartstrings, targeting one of the most emotional topics in China. No surprise, that it has already experienced viral success with over 18 million views on Chinese platforms in the first 24 hours, holding the position of the third hottest topic in Weibo right now.
和SK-II推出的前两部"改写命运"的系列广告一样,这部短片再次拨动心弦,聚焦催婚这个社会情感痛点。不出意外,在推出后的1天之内,就收获了1800万的观看量,在微博的热搜中排名第三。
As with the previous ads of SK II targeting sensitive issues, not everyone might be pleased with the brand's view of it. We'll be following up the reaction and criticism of this commercial film more in-depth in further articles.
和之前SK-II针对敏感议题推出的广告一样,不是人人都认可品牌的视角和理念。我们将继续关注反应和评论,在后续的专题文章中做更深刻的挖掘和报道。
---
CREDITS 制片团队
Creative Agency | 创意公司: Forsman & Bodenfors Singapore
Production company | 制作公司: Tool of North America
China Production | 中国制作公司: P.I.G.
Producer | 制片主任: Andy Coverdale
Director | 导演: Floyd Russ
D.O.P | 摄影师:Christophe Collette
Music | 音乐:Victor Magro/Future Perfect
Editor | 剪辑:Isaac Chen