China's ever-growing ad-market is predicted to still hold first place in 2019, right in front of the USA and India, GroupM predicts. Their ad spending amounts to billions year, but that is inordinate to Chinese participation in, or the lack there of, international award shows.
In the newest ranking of the most awarded campaigns per business sector by AdForum Business Creative Report, China Mainland is again completely missing. Other Asian countries took top spots in a few categories: Thailand and Japan had the top 5 spots in three categories, followed by India and Hong Kong each taking one. So once again we ask, where is China?
据群邑媒介集团(GroupM)预计,中国日益增长的广告市场仍将在2019年占据首位,紧随其后的是美国和印度。中国市场的广告投入一年就达到10亿多,但让人不解的是,其在国际大奖上的低参与度以及奖项的匮乏。
AdForum Business Creative Report的最新获奖广告排名中,中国大陆依然没有踪影。其他的一些亚洲国家则在某些领域摘得头筹:泰国和日本在三个领域获得了5个奖项,印度和香港各获得了一个。所以我们不禁要问:中国大陆地区为什么会缺席?
For the past few years China has been a pioneer of marketing and had a multitude of very successful campaigns, but rankings such as AdForum's seem to mean that China is behind its neighbors. And sometimes, especially in terms of advertising spending, these are "very small neighbors." Or, perhaps the lack of showing in the rankings means that China simply doesn't care about awards and would rather focus only on creating the most impactful campaigns….? We're not sure anyone can answer with certitude at this point, so in the meantime let's see the international ads that are grabbing the biggest awards. Here below are some of the most awarded ads by category: automotive, finance, food & beverages, health & beauty, luxury, retail, transport and tourism.
在过去的几年中,中国在营销领域一直是领跑者,此外还完成了众多成功的广告项目,但是AdForum的排名似乎表明,中国还是落后于其邻国。尤其是在广告资金投入层面,这些邻居的投入非常有限。或者,这种奖项的缺席说明了中国仅仅不在乎这些奖项,他们更愿意把精力投入到更有影响力的项目中……?现阶段,我们还没有权威的答案,那就让我们来欣赏那些摘得国际大奖的广告作品吧。以下是经常获得广告奖项的领域:汽车,金融,食物&酒水,健康&美容,奢侈品,零售行业,交通和旅游业。
MINI – The faith of a few
BRAND | 客户: MINI
AGENCY | 代理公司: Jung von Matt / Spree
MEDIA | 媒介: Web Film
---
Audi Technology – Clowns
BRAND | 客户: Audi Technology
AGENCY | 代理公司: BBH London
MEDIA | 媒介: Television
---
Nissan – #SheDrives
BRAND | 客户: Nissan
AGENCY | 代理公司: TBWA\RAAD
MEDIA | 媒介: Television & Cinema
---
Fearless Girl Arrives
BRAND | 客户: State Street Global Advisors
AGENCY | 代理公司: McCann Worldgroup
MEDIA | 媒介: Case Study
---
Kasiskornbank – Friendshit
BRAND | 客户: Kasiskornbank
AGENCY | 代理公司: GREYnJ United
MEDIA | 媒介: Television
---
AIG Japan – Pride jersey
BRAND | 客户: AIG Japan
AGENCY | 代理公司: TBWA\HAKUHODO
MEDIA | 媒介: Web Film
---
Skittles – Exclusive the Rainbow case study
BRAND | 客户: Skittles
AGENCY | 代理公司: DDB Chicago
MEDIA | 媒介: Others
---
Skittles – Exclusive the Rainbow Announcement
BRAND | 客户: Skittles
AGENCY | 代理公司: DDB Chicago
MEDIA | 媒介: Web Film
---
Coca-Cola – Share a Coke 1,000 Name Celebration
BRAND: | 客户 Coca-Cola
AGENCY | 代理公司: Fitzco
MEDIA | 媒介: Digital
---
Essity / Libresse – Blood normal
BRAND | 客户: Essity / Libresse
AGENCY | 代理公司: AMV BBDO
MEDIA | 媒介: Digital
---
Social service – Blink to speak
BRAND | 客户: Social service
AGENCY | 代理公司: TBWA\India
MEDIA | 媒介: Direct Marketing
---
Huggies – The World's First Baby Marathon
BRAND | 客户: Huggies
AGENCY | 代理公司: Ogilvy South Africa
MEDIA | 媒介: Digital
---
Lacoste – Save Our Species
BRAND | 客户: Lacoste
AGENCY | 代理公司: BETC Paris
MEDIA | 媒介: Web Film
---
Diesel – Go With The Flaw
BRAND | 客户: Diesel
AGENCY | 代理公司: Publicis Italy
MEDIA | 媒介: Web Film
---
Lacoste – Timeless
BRAND | 客户: Lacoste
AGENCY | 代理公司: BETC Paris
MEDIA | 媒介: Television & Cinema
---
Carrefour – Black Supermarket
BRAND | 客户: Carrefour
AGENCY | 代理公司: Marcel
MEDIA | 媒介: Case Study
---
Burger King – Scary Clown Night
BRAND | 客户: Burger King
AGENCY | 代理公司: LOLA MullenLowe
MEDIA | 媒介: Case Study
---
VIELFALT KAMPAGNE – The most German supermarket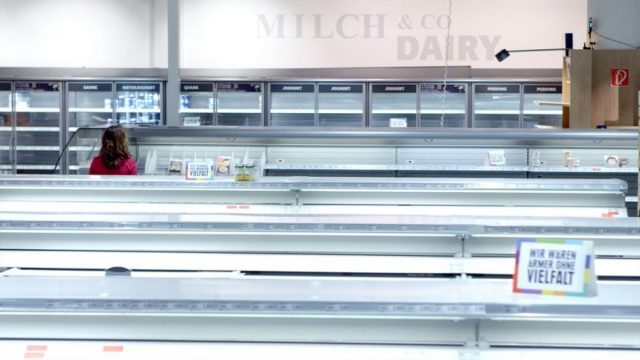 BRAND | 客户: VIELFALT KAMPAGNE
AGENCY | 代理公司: Jung von Matt/Alster
MEDIA | 媒介: Outdoor/Out of Home
---
Berliner Verkehrsbetriebe (BVG) – The ticket-shoe
BRAND | 客户: Berliner Verkehrsbetriebe (BVG)
AGENCY | 代理公司: Jung von Matt AG
MEDIA | 媒介: Digital
---
MGM Resorts – Universal Love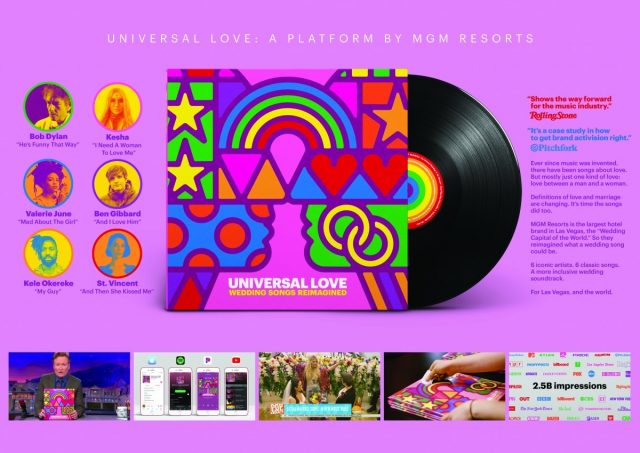 BRAND | 客户: MGM Resorts
MEDIA | 媒介: Case Study
---
Tourism Australia – DUNDEE: The Son Of A Legend Returns Home (Trailer 1)
BRAND | 客户: Tourism Australia
AGENCY | 代理公司: Droga5
MEDIA | 媒介: Television