新世相首次涉足影视圈,根据微博和微信上收集到的粉丝故事改编推出了一部名为《你的味道》的5集网络短剧。
The Fair 2.0 made its first moves into filmmaking recently, launching a five-episode online series titled "The Taste of You" based on real subscriber stories centred on they food that has shaped their lives.
《你的味道》预告片 | "The Taste of You" Teaser
这部网络剧由上海千禧传媒制作,导演赵原执导,请来了金马奖得住王千源主演餐厅老板,通过美食讲述了剧中人物之间的爱恨情仇与回忆。
The films are the latest in a string of collaborations between Shanghai production house Chin Hei Media and director Zhao Yuan.  They star celebrated Chinese actor Wang Qianyuan playing a restaurant owner that tells the life stories of the people for whom he lovingly crafts unique dishes.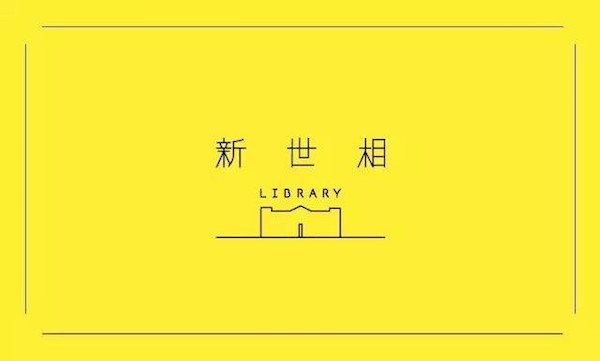 新世相图书馆计划 | The Fair 2.0
成立于2014年的新世相作为一个以女性读者为主的微信公众号,如今已经拥有了超过40万的粉丝与微信订阅,而其创始人张伟更是被封为"文艺教主"。
The Fair 2.0 is a WeChat account that publishes sentimental yarns, love stories and soul-enriching 'chicken soup' pieces.  Founded in 2014 by former GQ China senior editor Zhang Wei, it quickly grew in popularity and now boasts over 400,000 subscribers.
在《你的味道》正式开拍之前,新世相发起了一项活动,鼓励粉丝们通过留言与私信的方式将一段与特定食物有关的感情故事告诉新世相。千禧传媒随后根据这些故事将其改编成了5集10分钟长的短片。
The account ran a campaign one month before the films were shot, calling for subscribers to submit their stories about food with a special connection with a friend or loved one.  Chin Hei Media then adaptated the stories into scripts for the 10-minute films.
《你的味道》第一集 | "The Taste of You" Episode 1
这部片子灵感无遗来源于深受人们喜爱的日本短剧《深夜食堂》,新世相希望通过本片来展现当代中国人的生活面貌。"美食是现代人物质生活与精神生活相结合的最典型领域,应该可以打动最多的城市用户。中国一直缺少像日本深夜食堂这样有影响力的自有美食类影视IP,所以,我们希望拍接近现代中国城市情感体验的深夜美食故事。"
Former music video director Zhao, best known for commercial work for New Balance and the "Heart and Hands" spot featuring Jonathan Lee, says the aim for "The Taste of You" was to build a Chinese version of the famous Japanese television series "Midnight Diner", to reflect the lives of modern Chinese people.  "Food is a core part of life for many Chinese people," he says, "These films are based on the idea that food reflects such rich and diverse emotions for people."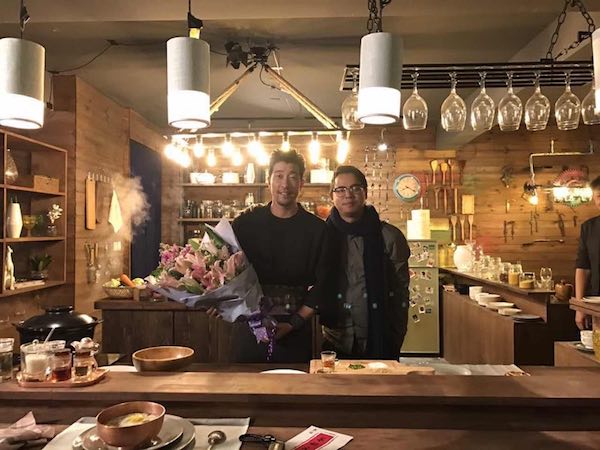 王千源与导演赵原 | L to R: Wang Qianyuan and Zhao Yuan
而片中对于食物的精细刻画也让人们联想起央视纪录片《舌尖上的中国》。摄制组为了能够为观众在视觉上呈现出最美味的食物,特意请来了美食专家作为指导,在拍摄过程中为食物的刻画增添光彩。
To elevate the food to a starring role, Zhao says he followed the example of award-winning documentary "The Taste of China",  "We had food experts contantly standing by and did countless takes to capture that one perfect image."
《你的味道》第二集 | "The Taste of You" Episode 2
本片由多个知名品牌赞助拍摄,其中包括三星和华帝。摄制组花了3天在北京、厦门完成了拍摄。导演赵原表示与王千源,王茜这些金马奖得住合作的体验非常愉快:"他们经验老道,这也使得我的工作变得简单。"
Sponsored by Samsung and kitchen appliance company, Vatti, the films were shot across three days in Beijing and Xiamen.  Zhao enjoyed working with Golden Horse winning actors like Wang, Li Hongqi and Wang Qian, "[They] were very sophisticated and made my job easy.  It's been a pleasure working with them."
《你的味道》系列短剧定于每周二推出更新,如今已经收到了超过百万次的播放次数。
The first three episodes of the series, released every Tuesday, have already attracted over 10 million views.  The fourth episode will be released tomorrow.