"It's not a crime to eat meat"— the recent TMall ad declares. As long as the meat is plant-based. Released at the end of June, a detective story in stop-animation inspired by "Internal Affairs" movie starts with dinner. At the table, set in mafia-vibe surroundings, the cheerful toasting of five characters to the common goal of making humans fat is interrupted. When the big boss accuses one of his guests of being a mole, fake meat, fingers start pointing and each character lists reason they can't be the traitor: high protein content, real taste, popularity among gym-goers. A folder containing cholesterol tests arrives, and so does an unexpected twist: all four are not the "real meat".
"肉啊吃吧吃吧吃不是罪"是天猫最新的广告标语,当然这里的肉其实是以植物为原料的"人造肉"。该条以《无间道》电影为灵感的广告在6月底上线,以定格动画的形式讲述了饭桌上抓内鬼的卧底故事。故事以一场"帮内"聚餐开幕,五个角色正在举杯共图让人类增肥的大业,笑声戛然而止,帮派老大突然桌子一拍,宣布有内鬼,帮里有"假肉",大家开始互相猜忌,每个角色都开始表忠心,列出自己清白的证据:高蛋白,有内味,健身房大哥吃了都说好。检测报告送到,剧情反转:原来在场四位全都不是"真肉"。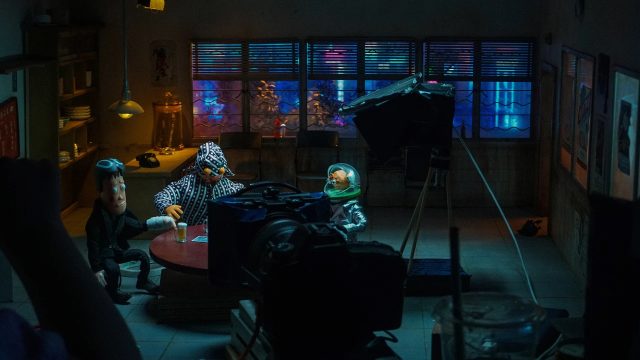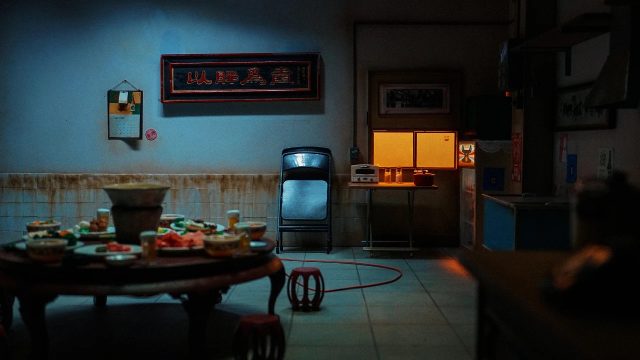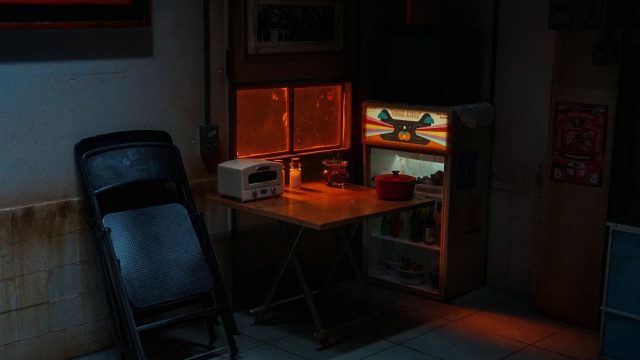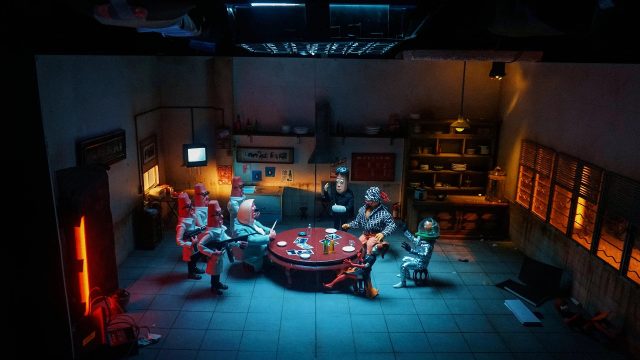 This entertaining and visually engaging film, meticulously realized by 德悦映画Studio is a creative way to capture the audience.The Beijing-based production house, specializing in creative storytelling, has an impressive record of creating engaging solutions for their clients mainly using high level quality of stop motion animation. This time, their animation for Tmall was so well-done, that it  left some netizens mistaking the ad for a non-commercial animation, according to comments on Weibo.
这条诙谐俏皮,引人注目的动画短片,由德悦映画Studio精心打造,以出彩的创意,牢牢地抓住了观众的眼球。这家总部位于北京的制作公司,专注于故事性创意广告,主要使用高质量的定格动画为客户创造引人入胜的解决方案。网民微博上的评论显示,这一次他们为天猫制作的动画太棒了,很多网民因影片的故事尤其出彩,错以为这部广告是一部非商业性质的影片。
With this commercial, TMall not only wittily introduces four mock meat brands— Future Meat, SoyFit, Haobashi, Shanke Chuanqi, but also gently plants the idea of benefits their products bring. Even though TIMA, the agency behind the spot,  went with a safer direction of "help-ing to lose weight" messaging of the commercial, without tapping into bigger reasons why people quit meat, the spot signals a trend which the e-commerce giant becomes a part of. That is a trend of meatless revolution, which according to the World Economic, China is leading with its 'mock meat'.
通过这条广告,天猫不仅介绍了四款人造肉品牌:植的未来,双汇素食,好巴食,膳科传奇,还神不知鬼不觉地将这些产品的卖点和益处留在观众脑海。广告代理TIMA选了一个比较安全的方向去宣传素食:"吃素有助于瘦身",而不是深挖人们拒绝肉食背后更深层次的原因。即便如此,这条广告仍代表了电商巨头加入素食行列的时代已经到来。全球经济大会表示,"素食革命"的浪潮已经开始,而中国的"素肉"正在引领这一潮流。




Though the consumption of 'mock meat' in China can be traced centuries back due to the influence of Buddhism, it may seem like a new craze because mainstream players got in the game. Responding to increasing demand of plant-based meat, this year KFC trialed fake chicken nuggets, while 4000+ of Starbucks stores across China started serving Beyond Meat and Omnipork plant-based alternatives. Part of the GOOD GOOD movement, the meatless dishes on the menu show the coffee chain's commitment to food that is "good for you, the planet, animals and your tastebuds".
中国食用"素肉"的习惯由来已久,受佛教影响,人们早在几千年前就开始食用素斋。近年来,由于主流大众开始参与到"植物肉"产业,"植物肉"突然仿佛全新的概念一般,变成了潮流。为了抓住植物肉的迅速升温的需求,肯德基今年开始测试推出上校素鸡块,全中国超4000家星巴克开始提供人造肉Beyond Meat和香港植物肉Omnipork的选项;响应GOOD GOOD运动,星巴克的餐单表示他们坚持提供"对你,地球,动物和你的味蕾都好"的食物。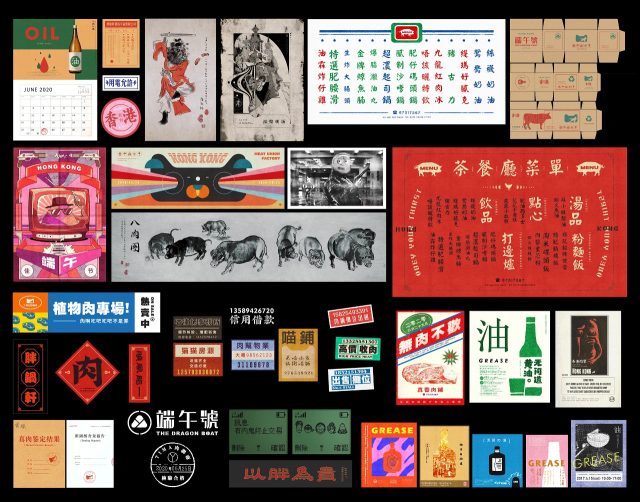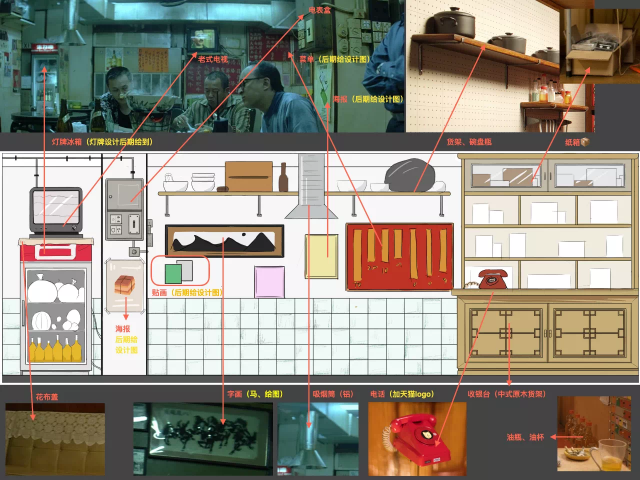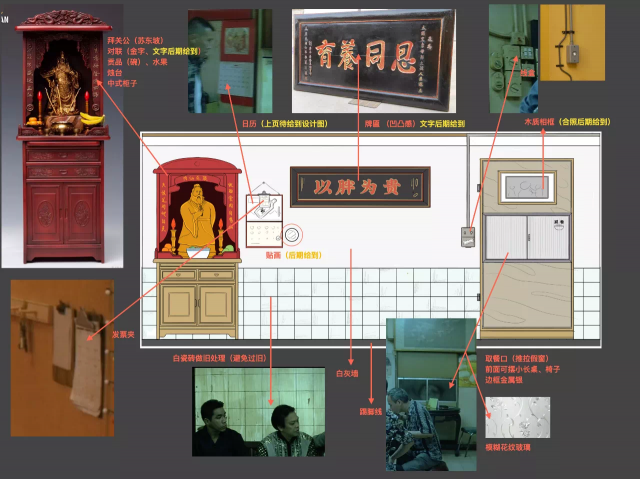 Flavor, which is also heavily highlighted in the TMall commercial, is a strong factor in convincing people to switch to meat substitutes. Realistically, China's goal to reduce meat consumption 50% by 2030 is attainable if plant-based alternatives are tasty and convenient enough to win over all the consumers, not just vegetarians. Currently, the 43.6% consumption growth of plant-based meat is still mostly driven by wealthier tier-one cities— Beijing, Shanghai, Guangzhou, and Shenzhen. While reports from the UN's Food and Agriculture Organization show no signs of nationwide meat consumption decline, on the contrary: by 2026, an average Chinese citizen is expected to consume 55 kilos of meat per year, 10% more compared with 2017.
天猫的这条广告的另一亮点是注重口味,这一点对说服人们吃素来说尤为重要。中国计划在2030年减少50%的肉类消费,完成这一目标仅靠素食主义者是不现实的,还得靠美味方便的替代植物肉去赢得广大消费者的芳心。目前植物肉43.6%的增幅主要是由生活在一线城市,即北上广深,较富裕的人群带动。而联合国粮农组织的调查显示中国全国总肉食消费量并未有减缓的趋势,事实上到2026年,中国平均每个公民预计每年将消费55公斤的肉类,比2017年多出10%。
That is to say, maybe a large-scale "meatless revolution" has yet to come, but the popularization of plant-based brands should not be discounted in this battle. A strong product, combined with a strategically planned promotion has the power to shape consumption habits, and Tmall's humorous storytelling might go a long way…
这么看来,或许提及大范围的"素食革命"还为时尚早,但越来越受欢迎的植物肉品牌对这场革命的贡献是有目共睹的。一款好产品,搭配有战略性的营销策略,完全有重塑消费习惯的潜力,天猫这部诙谐有趣的定格动画,或是未完待续…
图片及幕后花絮视频来源于博鸡俱乐部公众号

Pictures and behind the scenes video courtesy of TIMA

Reference 参考:

https://www.weforum.org/agenda/2019/05/how-the-seeds-of-a-meatless-revolution-are-taking-root-in-China

https://www.chinausfocus.com/energy-environment/embracing-plant-based-meat-in-the-chinese-market

https://www.linkedin.com/posts/tomorrow-china_starbucks-rolls-out-plant-based-options-at-activity-6658317012869177344-mUlO

https://www.China-briefing.com/news/is-a-meatless-meat-revolution-really-underway-in-China/

https://www.caixinglobal.com/2018-10-12/charts-of-the-day-chinas-growing-meat-consumption-101334433.html
CREDITS 制片团队
Client 客户:天猫
Agency 代理:TIMA
Production 制作公司:德悦映画Studio
E.P 监制:田霖
Director 导演:Tomy 宣逸
Stop-motion director 定格动画导演:宋悦
DP 摄影:张汉翀
Art Director 美术指导:林宇瀚
Editor 剪辑:张泽文
Stop- animator 定格动画师:耿小伟、梁雪
CG:聚力影向
Colorist 调色:吴洋
Music 音乐:B.E Mix