Through deserts, mountains with white snowcaps, legendary Scandinavian woods and even going underwater—Jack&Jones is on a mission to bring Nordic fashion to China at any cost.
穿越沙漠,翻过白雪覆盖的⼭顶,⾏走过著名的斯堪的纳维亚森林,甚⾄下到海洋——丹麦男装品牌杰克琼斯这次的使命是「将北欧时尚不惜代价地带到中国」。
---
The new hilarious promo video, "8000 km Runway" that was released earlier this week marks the brand's 20th anniversary in China. For Goodzilla, the creative team behind the film, chasing the deadline of Tmall brands day with a storyline that unfolds in several different locations meant 3 months of borderline exhausting work. But finally, it's online.
本周早些时候,一个让人看后一笑的广告片《8000公里T台秀》发布了,标志着杰克琼斯进入中国的第二十年。为了让广告片与天猫超级品牌⽇同期发布,作为幕后创意的意类广告在三个⽉⾥完成了这个差点丢掉团队半条命的项目:在不同地方按一条故事线拍摄的广告片。不过最后,视频终于上线了。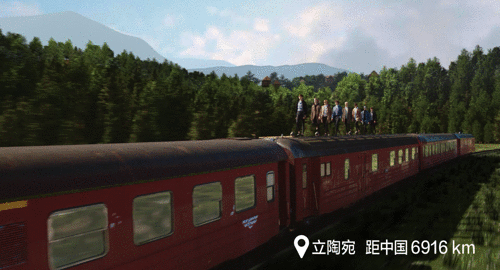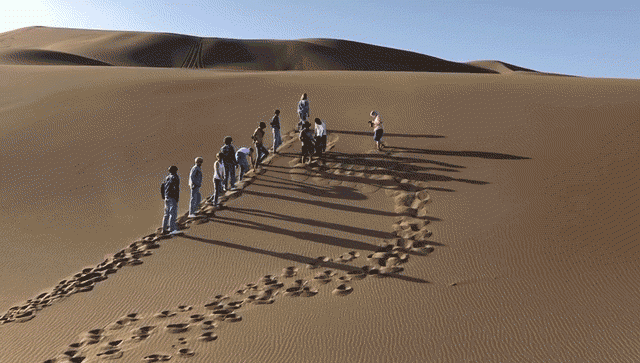 In the 2-minute video, we follow eight male models as they journey through beautiful landscapes accompanied by the sound of a triumphant song created especially for the occasion. Nothing can stand in their way as they walk on the imaginary 8000 km runway, unruffled by obstacles like families at the dinner table, fast moving trains, and high cliffs, fully dressed to the nines through it all. To stay stylish on this uneasy task, of course, the models don staples of versatile Jack&Jones collection and pieces their from limited-edition collaboration with Jeremy Scott, featuring 90s' era good-luck trolls.在这个2分钟的视频里,八位男模在欢乐的背景音乐中迈着胜利的步伐, 穿越过不同的地域⻛貌。没有什么是可以阻挡男模们在这条难以想象的长达8000公里的T台上行走。行进途中,无论是在餐桌旁的一家人、疾驰的⽕车,还是陡崖,精致的男模们丝毫没有被这些阻碍打乱前行的阵脚。当然了,为了依旧精致时髦地完成这次令人紧张的走秀,模特们身着个性多样的杰克琼斯与Jeremy Scott联名限量系列的主打款式,这套系列以90年代的北欧卡通形象Good-luck Trolls(好运巨魔)为灵感。

The creative team admits it was a challenging task, not only because it involved shifting between locations and climates constantly, and aiming to shoot as effectively in near extreme conditions as on a normal set. The bigger challenge was bringing the idea to life. Originally, it was planned to be an O2O event with a group of Nordic male models actually walking 'the longest catwalk in the history' from Denmark to China, broadcast online. Given the cost and long cycle, this idea was transformed into the video we see now. Shot with an ironic touch and plenty of storytelling knots to hold the whole composition together, the video brings the Danish feel back to the international brand in China.
意类广告承认这次项目很有挑战性,不仅是因为要不停地在不同地点和气候场景间切换,而且要在极端条件下拍摄出和在普通场景中一样好的效果。最⼤的挑战还是如何让创意生动表现出来。起初的想法只是⼀个O2O大事件,由⼀组北欧男模在一个长度跨越丹麦和中国的、"史上最长T台"上走秀的线上直播。考虑到成本太大,耗时周期太长,这个idea就变成了现在看到的这⽀视频。些许反讽的意味和故事性的节点让整个视频观看更流畅,这⽀视频让杰克琼斯品牌里的丹麦国际感重回中国市场。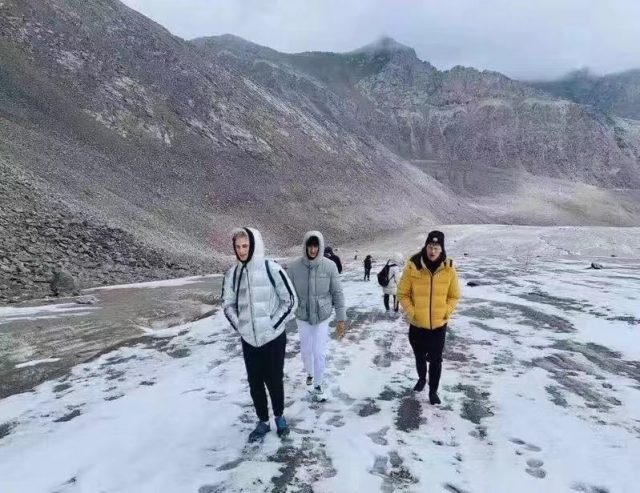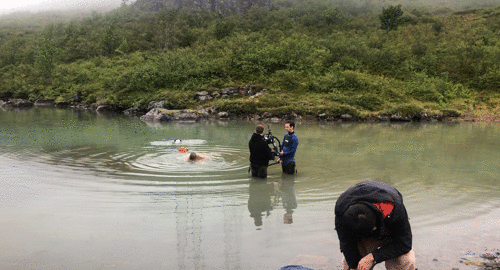 CREDITS 制片团队
Client 客户:JACK&JONES/天猫
Agency 代理商:意类
Production 制作公司:STARTFilms 启李广告
Executive Producer 监制:陈学礼
Creative Director 创意总监:江畔
Director 导演:丁雨晨
Art 美术:唐佳丽
DOP 摄影指导:梁子
Producer 制片(Noraway):Joachim Lyng
Post Producer 后期制片:赵静
Editor 剪辑师:苏桢
Online 精剪:HUE
CG 三维:一支广告
TC 调色:梦芷影像
Composer 作曲:Sonictree & Achill Team
Mixer 混音:造音工厂