While the shooting regulations in China haven't allowed the industry to come back to «business as usual» just yet, this month the commercial film scene has surely livened up. Finally, new films have started to appear, even though the recent releases we are seeing now were mostly shot before the virus outbreak, creatives and clients alike are hoping that the industry will be back on track soon.
虽然中国的影视拍摄规定还没有允许广告行业恢复"正常营业",这个月里已经有一些商业广告拍摄场地已经开工。终于,已经有新广告片出现,即使最近发布的片子多数是在疫情之前拍摄的,创意人员和客户同样都希望着行业尽快回到正轨。
The latest to catch our eye is this new Levi's commercial film produced by STARTFilms. This is not the first time this production house collaborates with the iconic clothing brand— last year STARTFilms brought to life a digital character of in the commercial film for Levi's limited collection.
最能让我们眼前一亮的,就是STARTFilms操刀的这支Levi's李维斯的新广告片。这并不是这家知名服装品牌与该影视制作公司的第一次合作了—去年STARTFilms在为Levi's限量系列打造的广告中,玩活了《QQ炫舞》里的一个虚拟角色。
This time, the new ad sticks to reality, singing praises to the 'pioneering women spirit'. Directed by Julien Ayrault (French Director based in Shanghai), the video is not a storytelling deep-dive, but rather a stylish and dynamic profile of women characters.  An indie director, skateboarder, singer, CEO, cool mom, and motor bike racer reclaim their right to live freely, follow their happiness, and don't play by the rules. Striding confidently in Levi's, of course.
这一次,新广告片聚焦现实,唱出对"先锋女性精神"的赞歌。目前在上海的法国导演Julien Ayrault指导了这个视频,但它并不是故事性的深刻剖析,而是展现出时尚和动感的女性形象。一个独立导演、一名滑板运动员、一位歌手、一个CEO、一个辣妈和一个摩托车赛车手,她们都重获自己自由生活的权力,追随自己的幸福,不按部就班。当然,她们是穿着Levi's自信地行走。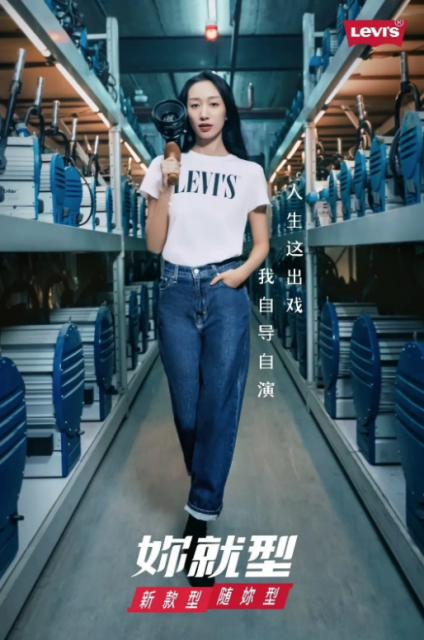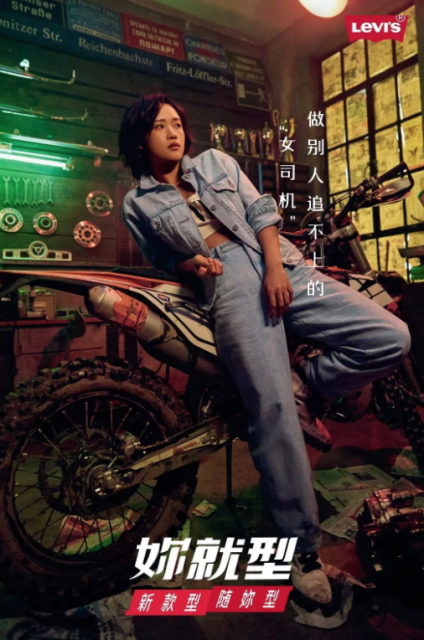 As STARTFilms shared in their WeChat account, the shooting was schedule-tight and efficient, requiring the team to work from sunrise to sunrise. For instance, the scene in the livehouse/night club, was shot at dawn, and actually featured an agency representative among the actors (talk about 'assuring quality' on the set).
如STARTFilms微信公众号里所讲的,拍摄时间紧张且高效,因此要求团队从日出工作到日落。比如,小型现场演出的场所/夜店的镜头是在黎明拍摄的,同时一名广告公司的员工也出镜了(说到拍摄现场要"确保质量")。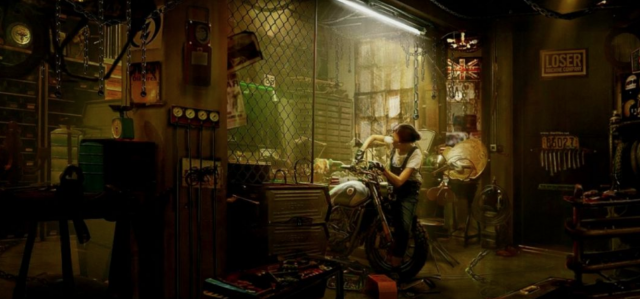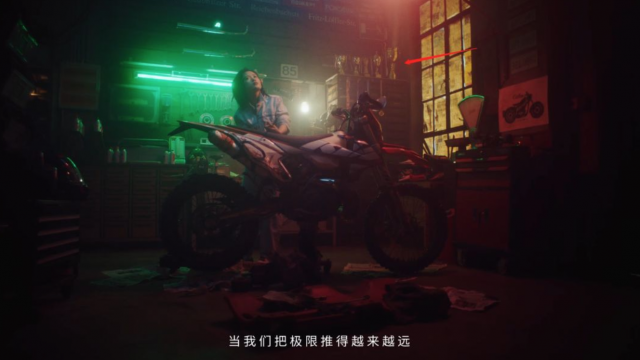 The scene with a motorbike features a real cross-country motorcycle racer Zhong Chengzhen. Look a little bit closer, and you'll spot the champion's trophies in the scene, which she brought with her to the set. When guys in the skateboarder scene gasp at the girl's intention to ride down twisty concrete structure— the surprise and disbelief are easy emotions to play.
摩托车的那段镜头讲述了一个越野摩托车赛车手Zhong Chengzhen。拉近点看,你会看到镜头里有一些冠军奖杯,这可是她带到拍摄现场来的。当几个滑板小子喘着粗气的时候,滑板女生想要沿着混凝土建筑里曲折的道路向下滑行—惊讶和怀疑的情感是很容易展现的。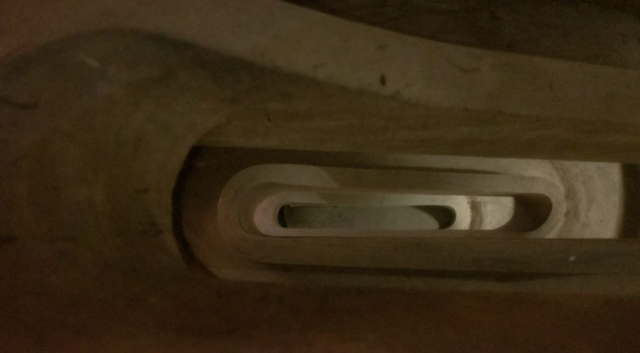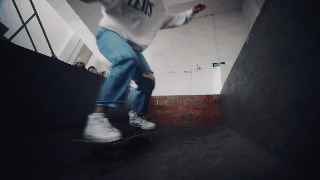 To capture the daring spirit of someone who's not afraid of the challenge, the team turned an old grain production base into skateboarding playground. The shot was safely finished with no broken bones ;)!
为了记录下不怕挑战的勇敢精神,团队将一个老旧的粮食生产基地变成了滑板场地。拍摄工作安全地结束,没有人受伤哦;)!
The post-production was tight too, but in the midst of a virus outbreak, an international team with French director, Israeli editor, Japanese TC, German composer, and Chinese team caught by the virus in different parts of the country, managed to pull it off to release the commercial film just in time before Women's Day.
后期制作的时间也很紧张,但鉴于处在疫情爆发期间,一支国际团队(由法国的导演、以色列的剪辑师、日本的TC 、德国的作曲组成)和中国团队都被在全国各地肆虐的病毒影响,但还是成功完成任务,在妇女节期间发布了这个广告片。
Credits 制作团队
Client 客户:LEVI'S
Agency 代理商 : GOODZILLA 意类
Production 制片公司:STARTFilms 启李广告
Director 导演:Julien Ayrault
Director of photography 摄影指导:Julien
Executive Producer 监制 :  Xiao Zhengnan 肖正男
Post 后期组
Post Producer 后期制片:Echo
Editor 剪辑师:Noam Weissman
Online 精剪:即合
TC 调色:Bennyconkey
Music 作曲:Audioforce
Mixer 混音:smile
Photography 平面摄影师:Daniel Ren
– Take a look at our interview with director Julien Ayrault
看看我们对导演Julien Ayrault的采访
The fashion warriors announce a new era of Chinese style
– You can learn more about STARTFilms' beginnings in our interview with them back in 2017.
你可以在我们的采访里了解更多在2017年时处在创立初期的STARTFilms。
Production Perspectives | 制作透视: Starting from Zero | 从零开始
– See recent works of GOODZILLA
看GOODZILLA的最新作品
Weekly AD |「什么是家」意类 GOODZILLA x START Films 启李广告