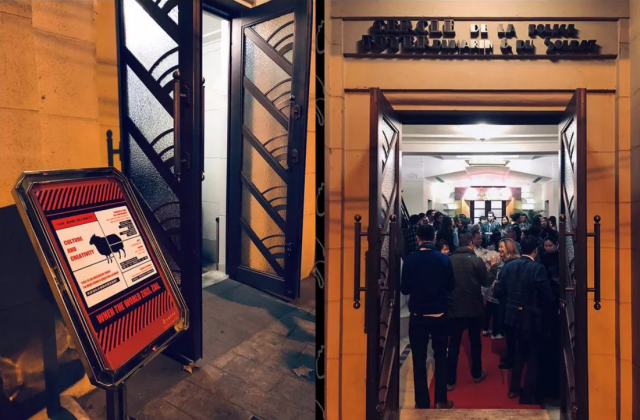 Last Thursday SHP+ was invited to hear insights from visiting BBH founder, and the "H" of the BBH (Bartle Bogle Hegarty creative agency), the legendary ad man Sir John Hegarty. Attracting Shanghai's ad industry elite from brands, production, post houses and even other top creatives from other agencies, we all gathered in an intimate historic opera house where the good food and great wine from Hegarty's own winery in South of France, was served.
上周四,SHP+受邀出席盛会,聆听了BBH(广告创意公司Bartle Bogle Hegarty)的创始人(即BBH中的"H"),广告界传奇人物John Hegarty爵士的见解和洞察。这场分享会吸引了上海广告行业的众多精英,包括品牌方,制作,后期甚至其他代理公司的顶级创意人士们。活动在一家有历史韵味的私密歌剧院举办,大家汇聚一堂,分享美食,品尝来自Hegarty爵士位于南法酒窖的美酒。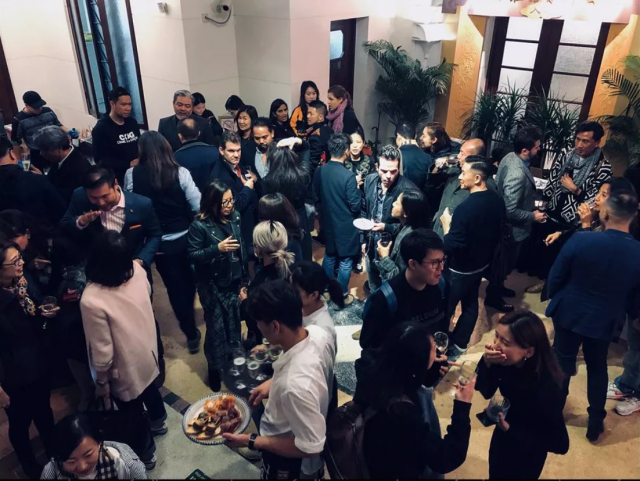 Sir Hegarty is an industry icon, who built his reputation not only as the founder of BBH but also as a founding shareholder of Saatchi & Saatchi and as a co-founder of TBWA. He continues to prove his relevancy, youthful spirit, and ability to stay at the top of the game despite the dramatic shifts and digital transformations within the ad world in recent years.
作为行业的标杆性人物,Hegarty爵士不仅仅是BBH的创始人之一,同时也是Saatchi & Saatchi公司的创始股东,以及TBWA的联合创始人。近年来广告行业正经历着数字化转变和急剧更迭,Hegarty爵士以他的专业能力和年轻的精神始终走在行业的前沿。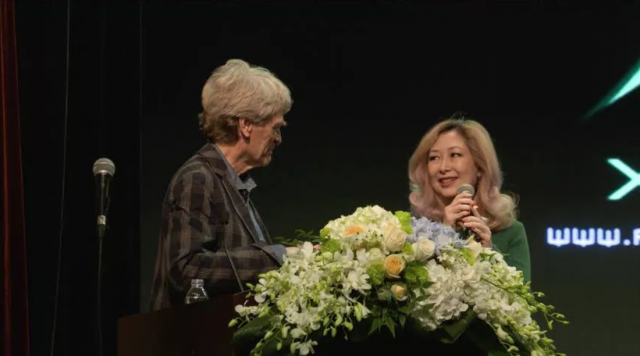 In his talk, entitled, 'Culture and Creativity', Sir Hegarty, shared with the audience some of the most successful ads he's created which demonstrated the infusion of culture and clever craft that also ultimately increased the clients sales and reputation. From Audi ads, where he got the Germans to make fun of themselves, to pantyhose ads that show the other side of feminine beauty, the examples highlighted how a solid idea can hold up to the test of time. While production quality has most definitely improved, these ads shot in the 80s and 90s were every bit as engaging because of the relevance to culture and the critique on the human experience that everyone can relate to.
在主题为"文化和创意"的演讲中,Hegarty爵士与观众分享了一些他之前参与的成功广告案例,以此展现文化和高超的手法的融合,如何能够帮助雇主提高销量和品牌声誉。比如奥迪的广告中,他让德国人自嘲,在pantyhose连裤袜广告中,展现女性美的另一面;这些例子都说明了:一个坚实的想法能够经受住时光的考验。虽然近年来制作水平明显提高,但这些拍摄于上世纪80年代90年代的广告片依然有很强的代入感,正是因为它的文化相关性以及人们能够产生关联感。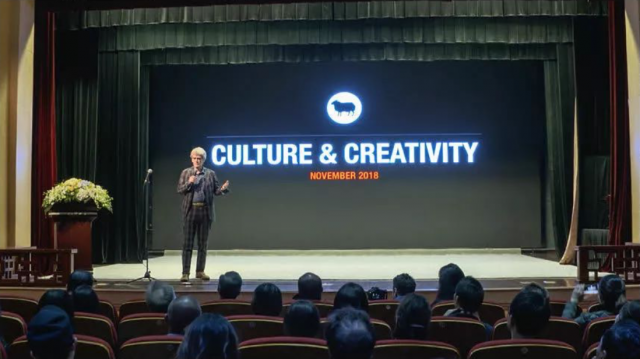 One of the core statements Sir John Hegarty made about BBH is that they always put product at the heart of communication. They believe in product demonstration. Ultimately always ensuring product is connected with an emotional connection. The "head and heart", as he calls it. Logic with emotion. Through this approach, good creative will always become a part of culture. This is paramount because you want to elevate the status of a brand. At BBH, building the brand is always key. Value is in brand and BBH believes building a brand (or in essence, building its "reputation") is fundamentally important and in doing so, will allow people to recognize the true value of what advertising is.
John Hegarty 爵士强调BBH的工作理念:产品是沟通的核心。他们相信产品的力量。始终要把产品和情感做链接。他把这称为"头脑和心灵"。也即是情感和逻辑的融合。通过这种方式,好的创意将会成为文化的一部分。这对提升品牌的地位至关重要。在BBH, 品牌的建立是关键。品牌承载着价值,BBH认为一个品牌的建立(或者核心上来讲,声誉的建立)是基石和重点,正因为此,大家才会意识到广告的真正价值所在。
"I've always thought great advertising elevates the status of a brand to such an extent that it becomes part of culture".
"我一直认为,好的广告作品能够把品牌地位提升到一个程度,以至于它成为文化的一部分。"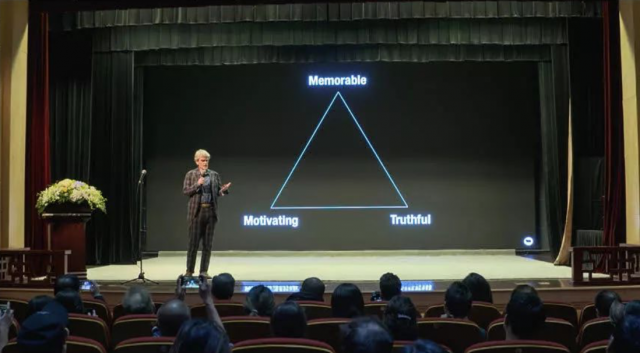 He shared three key instructional points that he reminded the audience are essential for "creating some very successful communication, no matter how big or small you are, if you are not doing those three things you are not creating a long term brand value". So, an ad should be one, memorable: if the ad isn't a story worth retelling or something that stick in someone's mind after they've seen it – you haven't done your job; two, motivating: an ad should inspire the viewer to get up and do something, buy something, or be something more; and lastly, truthful: advertising isn't about deceiving despite what critics might say, it's imperative to bring out the best part about the brand and "build a long term relationship with your audience based on truth, as nobody can build relationship on lies".
他还分享了三点,他提醒观众"建立成功的沟通是非常重要的,不管你是大人物还是小人物,如果你没有办到以下三点,那么你就没有建立长久的品牌价值。"所以,一个广告作品,第一必须是让人记忆深刻的:如果一个广告不值得再讲述一遍,或者看过就忘,那么说明你失败了;第二点,激励人心:一个广告必须激励观众做点什么,买点什么或者别的什么事;最后一点,必须真实,广告并不像批评家们所说的那样带有欺骗性,它必须把品牌最好的部分呈现出来,这是在诚实的基础上和消费者建立的一种长期的关系,因为没人能够在谎言上保持长久的关系。"
To hear more of Sir Hegarty's speech view here:
想要了解更多Hegarty爵士的观点: