Earlier this week, SOLID VFX LAB held a grand opening party for the post-production company's new office near Xintiandi, Shanghai. An outpost from their base in Seoul, the new Shanghai office will bring a fresh, competitive edge to China's 2D and 3D visual FX solutions.
本周,后期制作公司SOLID VFX LAB新家落户上海新天地,并举行了盛大开幕活动。这也是首尔总部的前哨基地,上海工作室将会为中国二维三维视觉特效带来全新的竞争力。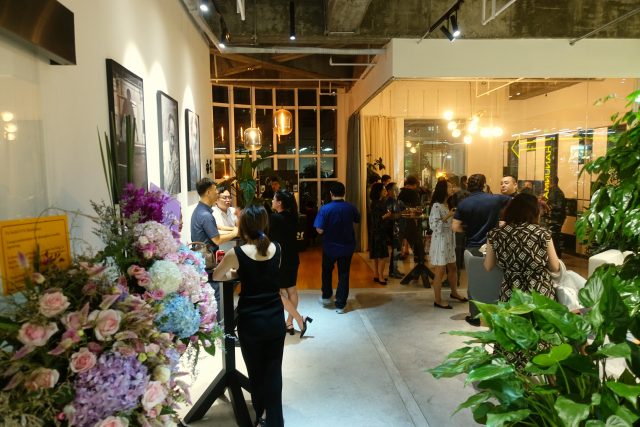 Industry insiders and friends of SOLID VFX LAB join at the new XTD-adjacent office
业内人士和工作室人脉齐聚新天地
SOLID VFX LAB was founded by Kangki Jang in 2012 in Seoul, South Korea. Despite starting off as a young and small company, SOLID now staffs 50 designers, animators, editors, producers and other creatives, and is still looking to grow. It's become one of the most recognized high-end post production houses in Korea.
2012年,Kangki Jang 在首尔成立了SOLID VFX LAB工作室。起步虽小,现在工作室已经有50人,包括设计师、动画师、剪辑师、制片人和创意人士,而且还在不断壮大。SOLID现已跻身韩国最知名的高端后期制作工作室之列。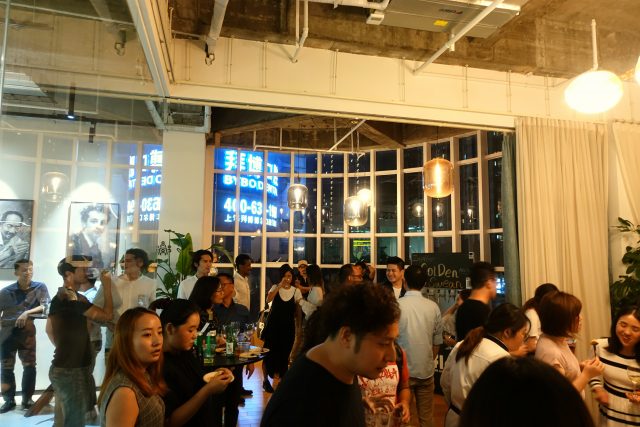 "We get a lot of work from China – (Chinese clients) come to us when they have no other options for heavy VFX work. We're known for doing heavy, high-quality 2D and 3D work. When other shops can't find a solution, our 3D teams do their own R&D and programming. We'll create our own plugins, and we'll make it work," says Senior Producer Hazel Jung.
"很多中国作品找到我们 — 这是因为他们别无选择,找不到别人来做这么高要求的特效。大家都只知道我们擅长很繁重又高质量的二维三维作品。别的工作室做不来,我们的三维团队就会自己研发编程。我们会自己开发插件来完成作品,"高级制片人Hazel Jung如是说。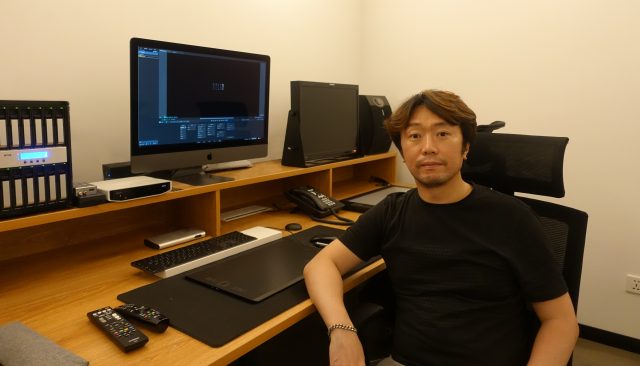 Kangki Jang, founder of SOLID VFX LAB
SOLID VFX LAB创始人Kangki Jang
Jang founded the studio with a vision to branch out globally, and knew as early as 2012 that reaching the China market would make its global domination easier and more accessible. Tommy Lee stands at the helm of the Shanghai office as General Manager, bringing with him more than a decade of insights and experience in production.
Kangki Jang成立工作室之初的愿景就是把业务做到世界各地,早在2012年,他就知道打入中国市场是打造世界级工作室的一条便捷之路。上海工作室由总经理Tommy Lee掌舵,他也带来了自己在制作行业十多年的见解和经验。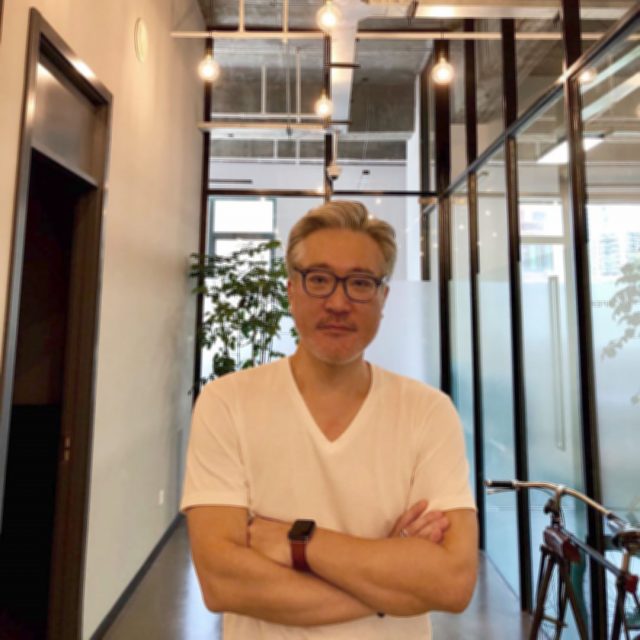 Tommy Lee, General Manager for SOLID Shanghai
SOLID 上海工作室总经理Tommy Lee
SOLID specializes in creating visual effects, character animation, motion graphics, composition and most kinds of multimedia content. Unique to SOLID is their one-stop-shop solution for both 2D and 3D work, seamlessly melding styles and worlds together to fit client needs. They're bringing a reputation from Korea for using the most stylistic and skillful methods to maximize the expression of high-end quality design in all forms of media.
SOLID专长特效、角色动画、动态图形、合成以和各种多媒体内容。SOLID工作室的独特之处就在于能为客户提二维三维作品的一站式解决方案,把风格和文字无缝连接起来。工作室在韩国很有名,能运用风格最独特的技能方法,最大化表现不同形式的媒体,带来高端优质的设计。
Their Shanghai office will house a 3D Flame team and an Art Flame team, with management and producers who are fluent in English and Mandarin. They've also brought high-end equipment for producing in 4k. They'll also get support from the Seoul office with 2D Flame compositing, 3D VFX teams, editing and art motion graphics.
上海工作室包括3D Flame团队和Art Flame团队,管理层和制片人中英双语都很流利。同时还有4k级别的高端设备。另外,首尔团队也将鼎力支持上海团队的2D Flame合成、3D特效、剪辑、艺术动态图形等方面。

New digs for the Shanghai-based teams
上海团队新家落成
Jang says, "After years of knowing it would happen, we're excited to finally make a new home in China. We're confident that with the strength of our experience, artists, technology and R&D, we can bring China the world-class VFX services that it's been waiting for."
Jang说,"我们很久以前就知道肯定会落户中国,现在终于有了新家,大家都很激动。我们信心满满,有了强大的经验、艺术家、技术和研发,我们能为中国带来世界级的视觉特效服务,这一直都是中国翘首以盼的。"
2018 SOLID SHOWREEL