Amanacliq夏日艺术派对将于7月8日周五举办。派对将视觉艺术和音乐结合在一起,融合了其他令人眼花缭乱的元素,绝对不容错过。上海广告圈内名流将齐聚Studio Ark,共庆这一独一无二的盛典。届时将会有艺术画廊的展出,以及当红女星和英伦摇滚乐队的现场演出。
A hedonistic cocktail of art, music and debauchery, the 3rd Amanacliq Summer Festival this Friday 8th July is the industry party that you don't want to miss.  Shanghai's advertising glitterati will assemble at Studio Ark for a celebration unlike any other, featuring a pop up gallery and live concert.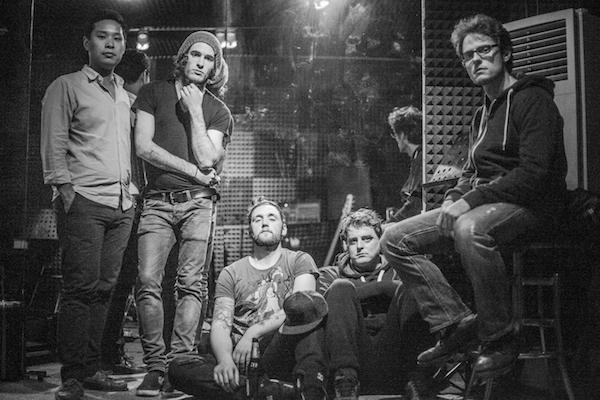 蓝鹊乐队|Blue Magpie
英伦摇滚蓝鹊乐队和Buzz乐队将联同知名DJ SMTH(又名Agent Smith)和一众本土DJ点燃现场气氛。女星杨凯琳也极有可能出席本次派对。这位Spotify 2015年度最佳新人曾受到流行巨星林俊杰和周杰伦的极力推崇。
British rock band Blue Magpie will tear the house down with DJ support from the likes of SMTH aka Agent Smith, Yeti's protégé Yung Sol and a cast of local young talent.  Rosie Yang, Spotify's New Talent of The Year 2015 and apple of megastars JJ Lin and Jay Chou's eye, is also rumored to be making an appearance.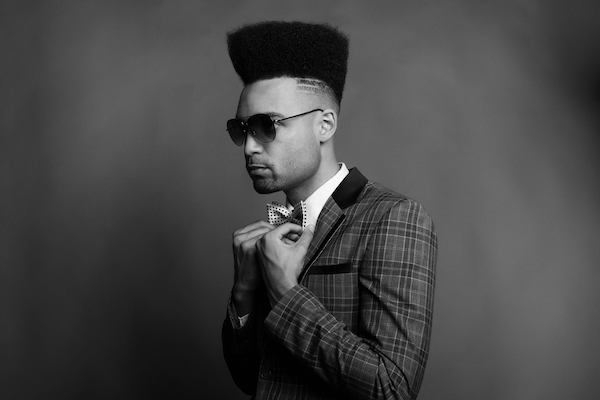 现场DJ SMTH,又名Agent Smith|DJ SMTH aka Agent Smith
此次夏日艺术派对的展出作品均来自广告圈人士的个人非商业创意作品。无论是仍在广告圈工作或是暂别广告圈的朋友,无论是创意、客户经理、制片、艺术买家还是策划,无论甲方还是乙方,亦或是个人独立的摄影师还是插画师,都参与到本次派对中。
The Summer Festival is about celebrating the personal, non-commercial creative work of gifted individuals who are currently working or previously worked in advertising agencies or brands, whether as creatives, marketers, account managers, producers, art buyers, planners or any other role.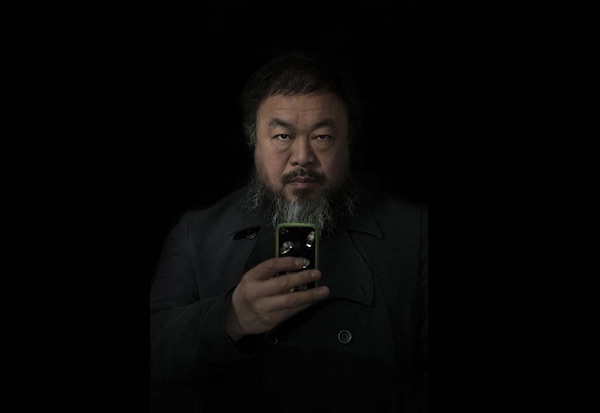 Stefen Chow摄影作品:艾未未|Ai Weiwei, photographed by Stefen Chow
艺术画廊展将于7月8日周五派对当晚开展,整个周末持续对公众开放。总共25位艺术家(包括17位插画师,4位摄影师,2位电影人与动画师,1支互动装置艺术团队,1位家居装饰设计师)在艺术展上展出他们的作品。当晚同时出席艺术展的知名插画人Flabjack也将在派对现场绘制壁画,现场涂鸦。
The pop up gallery launches on the night of the 8th and remains open to the public throughout the weekend.  25 artists will exhibit, including 17 illustrators, four photographers, two filmmakers and animators, one interactive installation design team and one art deco furniture designer.  The night will also feature a live mural painting by famed doodler Flabjacks, as well as new work from a handful of young, local artists.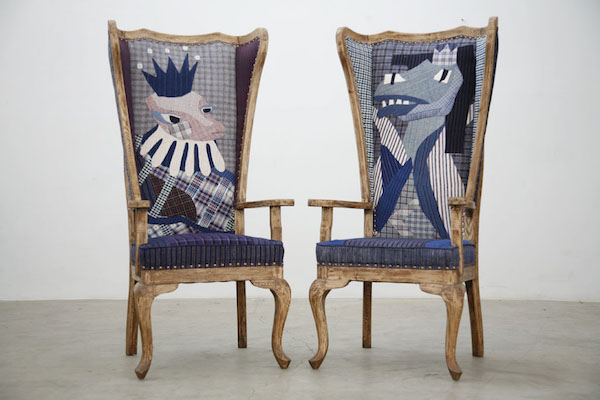 邓乃瑄家居装饰作品|Art Deco by Nicole Teng aka Brut Cake
广告圈的高强度工作量与工作时长早已众所周知。本次艺术展不仅是参展人员创意思维的最好体现,也是对他们创作热情的一次致敬。"这些艺术家从未停止他们对于艺术爱好的追求。高强度的工作没能耗尽他们对创作的热情,他们将工作之余有限的闲暇时间都投入到创作中。无论是摄影,电影,动画,实验艺术或插画,都是他们自我表达的手段,"amanacliq主席Jonathan Tay,同时也是本次活动的策展人和摄影师,在接受我们采访时感慨道, "他们实在是很了不起!"
就让我们共同期待这一难忘的美妙夜晚吧。
Considering the notoriously grueling hours in the ad industry, the exhibition is a tribute and testament to the creative drive of the participants. "These artists never stopped pursuing their inner creative passions, devoting their spare time to self-expression, whether that is through photography, filmmaking, animating, experimental programming or illustrating.  These guys are amazing", explains curator, photographer and amanacliq president, Jonathan Tay.
Expect a crazy, packed, spectacular night.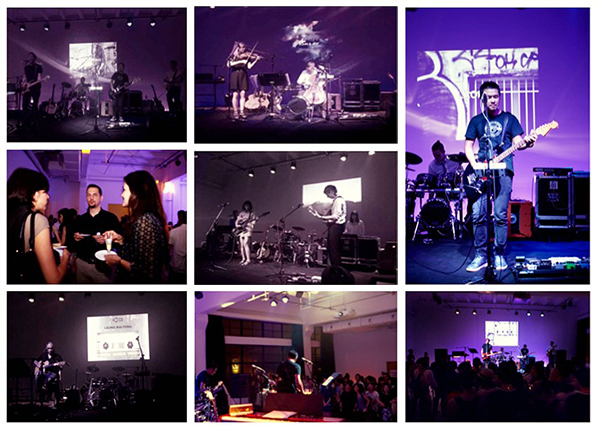 2015夏日艺术展舞台区域|2015 Amanacliq Summer Festival stage area
全体参展人名单|Full exhibitor list:
创新 Innovation: amana Tokyo

电

影

/ 动

画

Film/Animation: Chan Zhe

 

|

 

Miss Smuff

摄

影

Photography: Miss Smuff / 李喆

 

|

 

Stefen Chow

 

|

 

Mark Gong

家具装

饰 Art Deco Furniture:Nicole Teng aka Brut Cake

插画

Illustration: Flabjacks

 

|

 

Jayson Atienza

 

|

 

YgY Yang Guang

 

|

 

The Great Indoors

 

|

 

Fish Ho

 

|

 

Ken Wong

 

|

 

Strong Zhu

 

|

 

Naomi Wu

 

|

 

Joe Cai

 

|

 

Evan Wen

 

|

 

woshi1031

 

|

 

JaniceL

 

|

 

Luna

 

|

 

Shin Huei Wong

 

|

章靖

|

 

徐一琴

|

 

福乐

 

|

 

郝骞
派对细节
入

场费

:免

费

地址:上海市黄浦区中山南路

1029

号

1

号楼东

3

楼(幸福

码头创

意园内)

时间

:晚上

8

点至深夜
Details
Entry: Free

Address: Studio Ark, 3rd floor, East Block 1, 1029 South Zhongshan Road, Huang Pu District, Shanghai

 

(inside Happy Pier creative park)

Time: 8pm – late