Nissan, Didi, and Nike might not be the brands you immediately think of together, but it caught our attention that their recent commercial films do have some things in common.  Theatrically proclaimed words or rap take the spotlight in all three videos, amplifying the visual messages. Let's dive in.
你或许不能把东风日产、滴滴出行和耐克这几个品牌很快联系在一起,但他们最近的商业广告片有几分相似,这引起了我们的注意。夸张的口号或说唱的方式丰富了画面信息,这是这三支视频里的亮点。
接下来,我们深入聊聊这几支视频吧。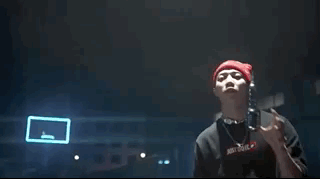 Didi's "Seatbelt Disco", released at the end of October, puts a hilarious twist on the serious topic of road safety. Dancing aunties meet hip-hoppers in a rap battle to warn everybody how important it is to fasten your seatbelt. The video has already generated 1.7M views on the Didi Weibo page alone.
十月底,滴滴出行的新广告片《安全带迪斯科》释出,视频用幽默风趣的方式讲了一个严肃的道路安全问题。广场舞大妈通过和街舞少年斗舞,提醒大家系好安全带很重要。仅在滴滴的微博上,这支视频就已产生170万的观看量。
Credits 制作团队: 
Agency/production: 简创意空间 Pure Creative Space
Director 导演:小南 Taylor
Producers 制片:田春莹 Tian Chunying 赵烨 Zhao Ye
Art director 美术指导:阿甜 A Tian
Editor 剪辑:李峥 Li Zheng
After effects 后期特效:党澎飞 Dang Pengfei, 巩建磊 Gong Jianlei
Apparently, the hype around hip hop in China is not going to die out anytime soon. Since iQIYI's The Rap of China show made rapping mainstream almost overnight in 2017, brands from KFC to WeChat used it in their commercials to play cool.
很显然在中国,说唱仍是媒体广告宣传的热点,一时半会儿不会淡出人们视线。2017年,爱奇艺的综艺节目《中国有嘻哈》让说唱几乎在一夜之间成为主流文化,包括肯德基和微信在内的很多品牌都在商业广告里使用说唱元素,非常酷炫。
For this spot Didi asked rapper 宝石Gem to rewrite his summer hit "野狼Disco", and there's been a follow up "Seatbelt Disco Challenge" on Weibo for users to imitate the dance from the video.
这一次的视频里,滴滴出行邀请说唱艺人宝石Gem,改编他暑期红透大江南北的《野狼Disco》,就有了后续这一次的微博"安全带迪斯科大战",引起网友模仿视频的舞蹈。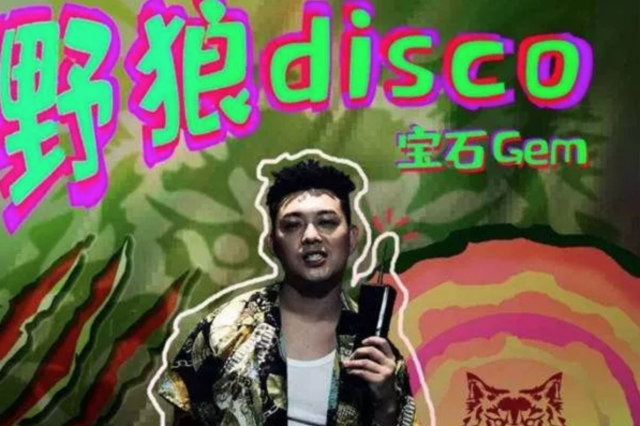 If rap is just a playful element used to reach a younger audience in Didi's ad, Nike on the other hand, uses it more precisely in its newest commercial video for the Taiwan market. The rapper in this video urges the protagonist to step outside his comfort zone, and makes a rhythmic appeal to the audience organically intensifying the "Get up and move" vibe.
如果说在滴滴出行的广告片里,说唱只是个用来吸引年轻人的娱乐性成分,耐克台湾则在最新的商业广告片里,将说唱用得更到位。视频里,说唱艺人劝主人公走出舒适圈时,通过热烈渲染"Get up and move(起来,迈开腿)"的氛围,营造出有感染力的节奏感。
Finally, Nissan's new commercial film "Dare to start" takes a different turn, making a monologue its focal point. While actor Entai Yu reads bits of "To be or not to be" with full theatrical force, shots of hip youngsters facing their fears are quickly edited in.
最后,不同于前两者的东风日产,在新商业广告片《敢开始》里主要采用独白的方式。当演员喻恩泰戏剧感十足地说出"敢,还是不敢"时,画面迅速跳转,出现遭遇各种恐惧的年轻人的片段。
Watch it once, and you might be mesmerized by the interesting editing and the vintage visual aesthetics; watch it twice, and you'll notice that only actor Entai Yu and Elvis Han who played the boxer drive away in the Nissan in the end. Hidden hint at the pricing reality of Nissan cars?
看过一遍视频,你或许会被它有趣的剪辑和复古风的视觉美感所吸引;看完第二遍,你会发现,视频里出现了很多人,但只有在视频的结尾处,喻恩泰和扮演拳击手的韩东君开走了东风日产车。这是在暗示东风日产汽车很贵的事实吗?
Credits 制作团队: 
Production: 想象视频 (Guangzhou)
Director/Screenwriter 导演/编剧:侯祖辛 Hou Zuxin
Assistant director 副导演:慕岚 Mu Lan
Camera/Editor 摄影/剪辑:阿布 A Bu
Producers 制片:朱一泓 Zhu Yihong;范为 Fan Wei;李强 Li Qiang
Special effects 特效:李子宁 Li Zining