一起来领略一下比利时导演Matthias Lebeer为OPPO新款手机打造的宣传广告,看看抽象与精炼的结合作品。不论是人眼反射的画面,还是银色夹克的暗沉颜色,抑或是芭蕾舞者的鞋尖,都被OPPO手机的设计一览无余。从导演角度多了解广告,继续读。
Fall into the abstract yet precise world of Belgium director Matthias Lebeer in this recent spot featuring OPPO's latest cell phone design.  Each moment and object from the reflection of a human eye to dark spinning silver jacks, or pointed ballerina toe shoes, captures the design essence of OPPO's new cell phone.    Read on to learn a little bit more about the spot from the director's perspective.
第一次看到客户给他展示的故事板时,Lebeer觉得"概念和故事情节都有很大的发挥空间"。这个项目没有广告公司的参与,所有的创意都来自于OPPO创意团队和Red Horse制作公司以及导演Lebeer还有来自挪威的摄影指导Nicolay Poulsson。Lebeer也因此在创意过程中能有更多的发挥空间,但在镜头上也遇到了一些独特的挑战。从大家一起探讨故事板到开拍一共花了一个月时间,在这期间,大家一起策划一起探讨,在导演看来,还是比较省时的。
When the client first presented the story board, Lebeer recalls "the ideas and storyline were quite open".  There was no outside agency hired so all creative work was imagined and solved between the brand's creative team, the production company – Red Horse, Lebeer and his DOP from Norway Nicolay Poulsson.  This gave Lebeer a little more freedom in the creative process but also brought unique challenges in preparing for this spot.  It took about a month of planning and discussions from when the first story board was shared to the first shoot day, a relatively quick turn over in Lebeer's opinion.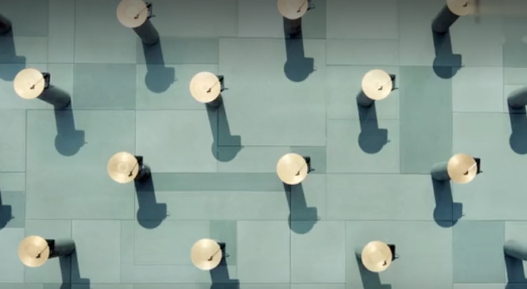 Lebeer想要把这部片子打造成斯堪的纳维亚风格,所以很高兴能跟挪威摄影指导Poulsson合作,Poulsson之前做过类似风格的片子。虽然这是二人的首次合作,但是导演Lebeer表示合作很愉快,成果也很满意。
Lebeer's vision was to paint a Scandinavian tone for the film so he was happy to work with Norwegian DOP Poulsson who had experience setting this sort of mood in his previous films.  This was the first time the pair had worked together but Lebeer said he loved their collaboration and was pleased with the outcome.
整个拍摄都是在上海完成的,两天室内拍摄和一天户外拍摄。客户明确表示,不要出现任何上海的标志性建筑物,因为他们的目标是更广大的消费群体,所以不想要一个上海味很浓的片子。Lebeer觉得要尽可能在户外取景,这样可以有更多的自然光线。为了捕捉日出晨光,拍摄团队早上3点钟就爬起来了,足见每个人在片子的创意发挥上有多专注。
The entire spot was shot in Shanghai, with two days studio shoot and one day outside.  The client made it clear they did not want any of the iconic Shanghai scenes in the film as the purpose was not to create a Shanghai specific architectural mood but rather appeal to a broader audience. Lebeer felt it was crucial to shoot as much as possible outside to incorporate the use of natural lighting.  To capture the sunrise on the outside shooting day, the team was up at 3am in the morning, demonstrating everyone's dedication to the creative process.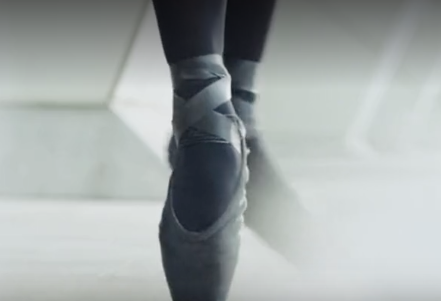 这并不是Lebeer第一次来中国拍片子,但是这一次他觉得尤为愉快,团队合作很顺畅,他很享受能跟国际化团队合作,每个人都会认真聆听,也会贡献自己的见解。
It was not Lebeer's first time shooting in China but he commented that this shoot felt particularly collaborative and he enjoyed working with an international team where everyone listened and shared their diverse perspectives and backgrounds.
一起来欣赏一下Lebeer导演给我们分享的幕后照片吧!
Enjoy a few behind the scenes pictures provided by Lebeer from the shoot!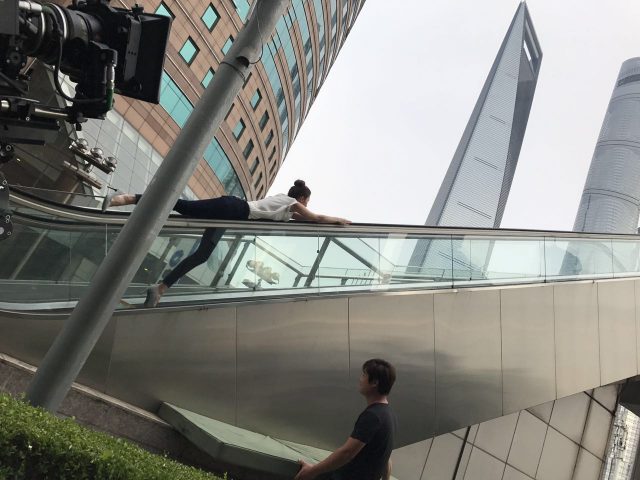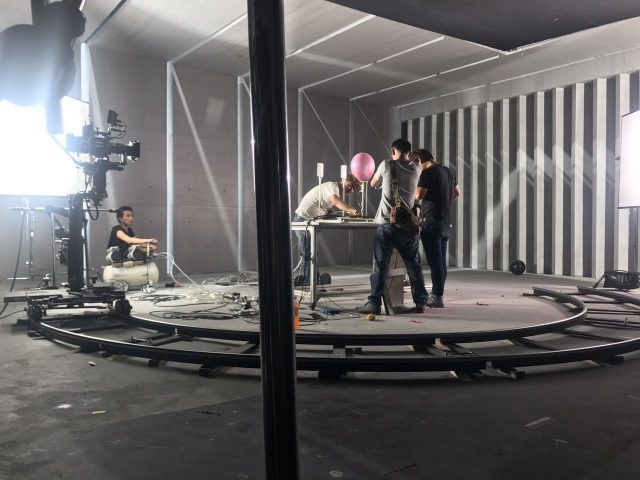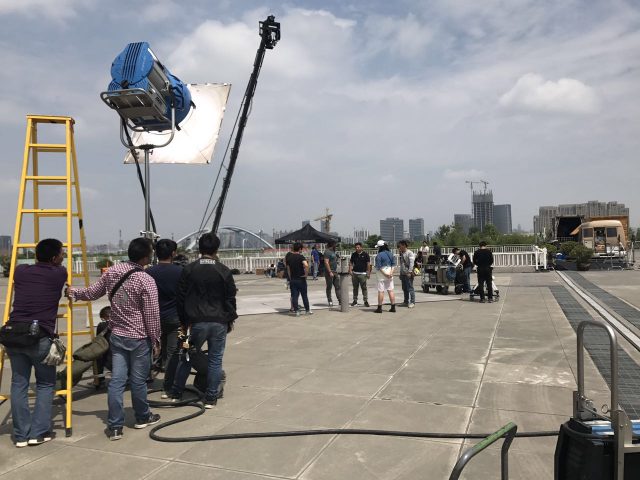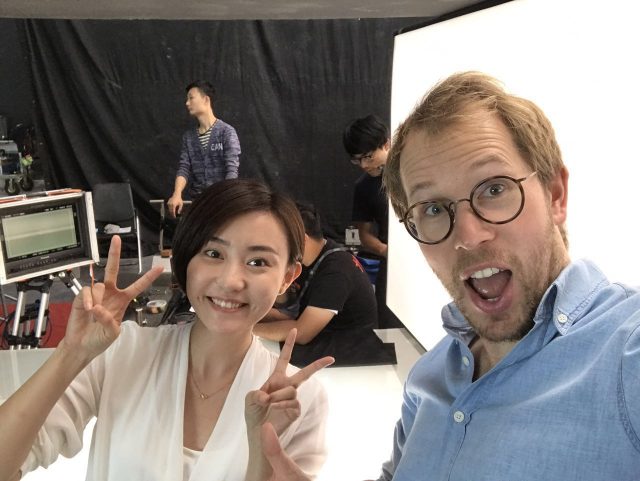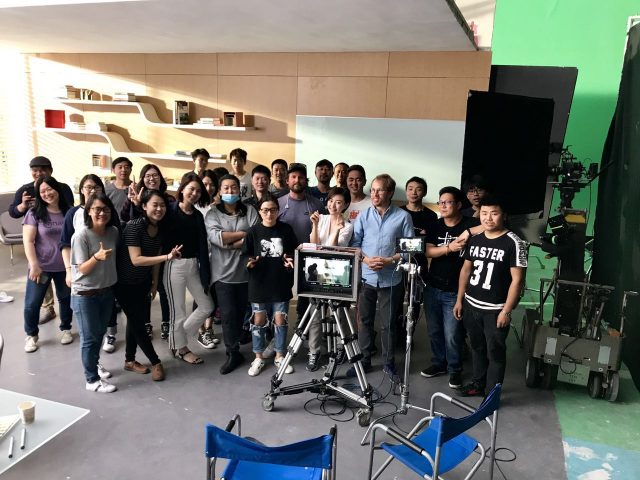 Credits 制片团队
Client 客户: OPPO
Creative 创意: Nancy Cai
Production 制片公司: Red Horse
Director 导演: Matthias Lebeer
Assist. Director 第一副导演 : Stella Gui
EP 执行制片: Angel Cao
Producer 制片: Greta Bi and Shen Linqi
DOP 摄影指导: Nicolay Poulsson
Production Assist. 制片助理:Melanie Li
Gaffer 灯光: Mao Mao
Director's Assist. 导演助理: Maggie Cheung
Art Director 艺术总监: A Liang
Post Production 后期制片公司: PO
Post Producer 后期制片: Lily Li
Props 道具: Li Feng
Wardrobe 服装师: Chen Yun
Music and Mix 音乐制作: BW Studios