奥美中国发布了4条年会派对上播出的音乐短片,在娱乐辛苦了一年的创意人们的同时,小小的抱怨了一把广告行业工作辛苦,不被看重的现状。
Ogilvy & Mather China has released four musical films featuring staff complaining about being underpaid, underappreciated and "bitches" to clients.
这4只3到5分钟的音乐短片皆出自奥美北京之手,用于在奥美的尾牙派对上竞争大奖——这一点与大多数公司的年会传统相一致——然而出乎人们意料的是,这一次奥美北京选择将这些视频投放到公众面前。
The three to five minute films were made by teams within Ogilvy Beijing to compete for prizes at the company's Chinese New year party, a common tradition among modern creative agencies in China.  The significant difference here is that Ogilvy China has, for some reason, released the films publicly.
奥美尾牙视频《二》| Ogilvy Annual Party Video: Er
一首"听妈妈的话"改编的"听爸爸的话",将客户形容为广告人们必需言听计从的"爸爸"。描述了广告公司为了迎合客户需求而进行的挣扎——对于某些人来说,这首歌或许带有了一丝色情的隐喻?
Two films stand out.  One, a remix of the Jay Chou tune "Listen to Mom", refers to clients as domineering "father" figures, while another likens the agency relationship with clients to giving sex favours for cash.
奥美尾牙视频《躁》| Ogilvy Annual Party Video: Zao
这几个视频迅速引起了轰动,两天天内获得了超过68000次浏览量,评论从"好玩"到"困惑",到愤怒。而作为片中的隐藏主角——奥美客户方面的反应仍然未知。
The reaction to the post has been dramatic, with 68,000 views inside 48 hours.  Comments have run the range from 'hilarious', through bemusement, all the way to angry invective.  The reaction from clients, who are portrayed like leering punters at a strip club, remains to be seen.
奥美尾牙视频《diao》| Ogilvy Annual Party Video: Diao
视频由奥美中国的微信公众号首发——正如过去几年的尾牙派对一样。奥美企业传播副总裁吴懿强调了这些视频不应被视作一份来自奥美的"创意作品":"这些视频与奥美本身的创意取向毫无关系,只是我们在内部年会上拿来娱乐同事的罢了。只是为了好玩。"
Ogilvy China published the post on its official WeChat channel, as they do each year, and reposted it directly onto other media platforms. However, Lillian Wu, VP Corporate Communication, Ogilvy China says the films should not be regarded as official company productions, "This is not about any direction of Ogilvy creativity, this is only an internal event.  These were done in spare time, just for fun."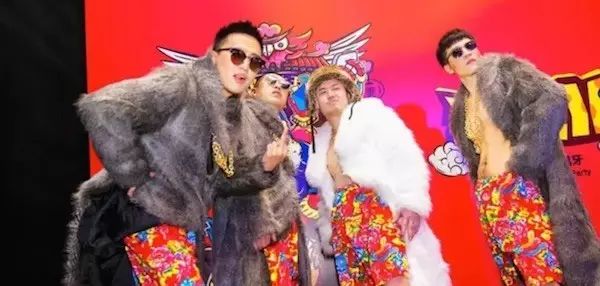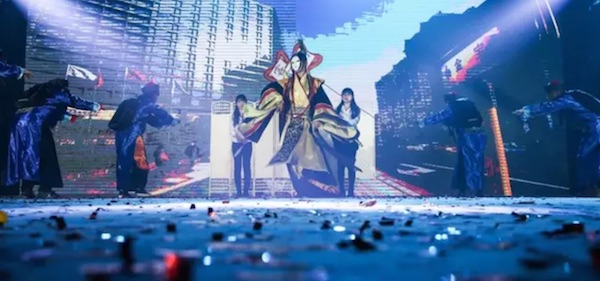 奥美尾牙派对| Ogilvy Annual Party
对于传统年会来说,辛苦了一年的工作人员们齐聚一堂,互相出丑,也仅是为了娱乐同事博君一笑——这一点无可厚非。甚至在办公室间、朋友圈汇总传播都无伤大雅。奥美中国缺出乎意料的选择公之于众,收获了数以万计的浏览量。
Screened internally, the frivolous films made every year to let off steam, lampoon bosses and share throwaway laughs over New Year cocktails, are none of our business.  Even going out via a staff member's WeChat Moments is fine.   But released publicly, via the official account and shared by tens of thousands of viewers, they solicit scrutiny – against which these films fall down badly.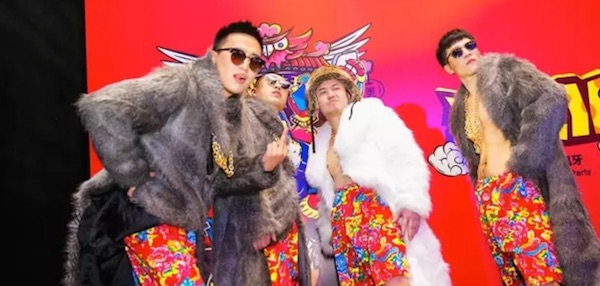 奥美尾牙派对| Ogilvy Annual Party
如视频中展现出的一样,创意人们经常抱怨客户对于创意团队的种种限制。如今,在一个完全自由的创作氛围中,奥美的团队却给我们带来了如此"川普化"的视频——物化的女性被挤进迷你裙中,大唱"听爸爸的话"。当然,川普或许会说:"任何宣传都是好宣传。"
Creatives often bemoan the limitations of narrow client thinking. Yet given free reign here, Ogilvy's team has produced content with all the subtlety of a Trump seduction, doing about as much for gender stereotypes as the President-elect in the process.  Women in sequined mini-dresses strut over lyrics like, "You have money then I am your bitch, Clients come here and let me give you a blow" as a grinning client wipes white blobs from his lips.  Perhaps, as Trump might say, "there's no such thing as bad publicity".
不过我们可是在谈论奥美中国——这支由世界著名创意人Graham Fink带领下的团队,一家以注重创意与品质而著称的公司。从他们身上,我们应该期待更出色的作品,即使是一个为了搞笑而存在的视频。
You would hope for better from talent within an agency that, under the guidance of globally renowned creative Graham Fink, has established a reputation as one of China's most imaginative and committed to quality.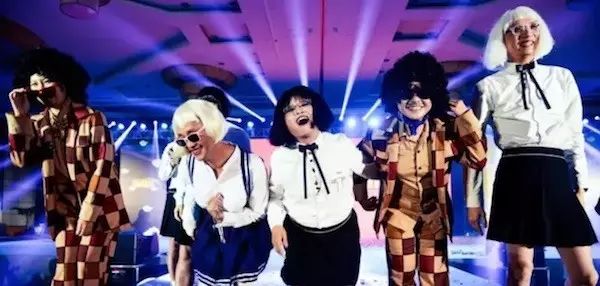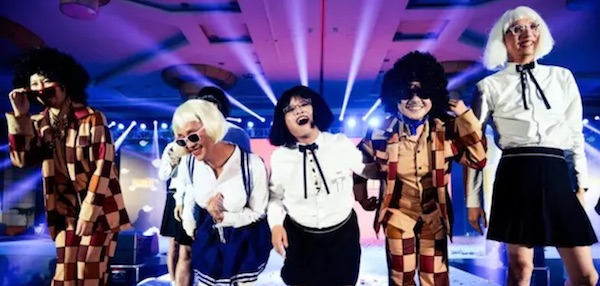 奥美尾牙派对| Ogilvy Annual Party
这一举动或许也有其可取之处:他们不怯于指出客户的指手画脚对于创意人造成的麻烦。当然这几则小小的视频不会对奥美哉2017年的业务造成多大影响。但相比于在这几则视频上所花费的精力,我们或许应该期待更多的创意性。
You might call it a brave move to so publicly voice grievances about clients, even if it's doubtful the films will greatly affect Ogilvy China's business in 2017.  But with the time and resources that clearly went into these productions, that subversive message could have been delivered with so much more wit and creativity.
接下来我们或许会看到更多广告公司也会发布他们的年会视频。对于这些以创意为生的公司,我们只想说:请让我们看到更多的创意。谢谢。
There will probably be more agencies publishing internal New Year films in due course.  Yet for companies that trade on ideas, that output is usually strangely bland.  It would be refreshing to see something a little more creative this year.