随着NABA传奇球星科比布莱恩特的退役,耐克公司与W+K上海与4月8日推出了一则广告来为耐克旗下最著名的球星送行。作为科比最后一个赛季宣传计划中的一环,这则广告以"恨我,别爱我"为广告语,以科比独白的形式,辅以他的比赛和中国训练营的片段,展示了科比为中国球迷带来的一切。
Nike and W+K Shanghai have released a new film to commemorate the retirement of NBA legend Kobe Bryant. Released in China as part of Kobe's Last Season campaign, the spot titled "Don't love me. Hate me.", features Kobe delivering a monologue over footage of his games and training camps in China and tutoring his Chinese basketball fans.
这则广告仅在中国地区推出,除了代表了耐克对中国地区的重视程度意外,更是该公司代表科比对中国球迷的一次致敬。W+K说:"科比为培养中国年轻一代球员付出了大量的激情与努力,并将其转化为谆谆教导。对于中国篮球迷来说,科比不只是一个篮球巨星,更是一位受人尊敬的伟大导师。
The spot, the only film made for an individual territory, demonstrates the importance of the China market to Nike and recognises the millions of Kobe fans in China.  W+K Shanghai said, "Kobe devoted his time, passion and wisdom in Chinese ballers through his trips to China. For Chinese basketball kids, Kobe is not just a basketball super star, but more like a powerful and beloved mentor."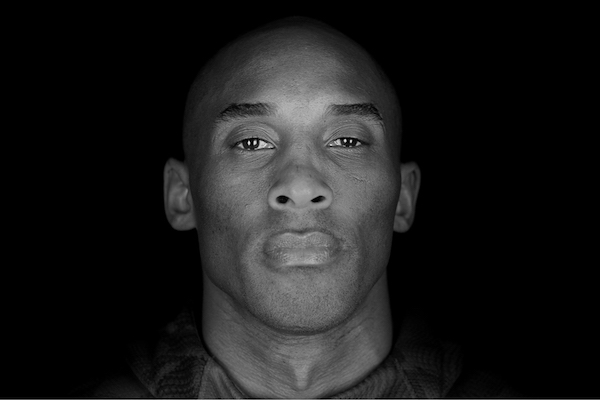 作为NBA历史上最伟大的球星之一(5次总冠军,18次全明星,1次MVP),科比在中国有着巨大的粉丝群体。他的比赛训练态度,顽强不屈的精神与冷血杀手的本能一直为中国球迷所敬仰。科比曾经在2008年北京奥运会期间代表美国男子篮球队击败过中国,这也是他唯一一次来到中国参加比赛。作为耐克旗下重要球员,科比在过去15年内12度光临中国为耐克、以及自己的篮球训练营做推广,并与中国粉丝进行过数次亲密接触。2008年,耐克与W+K为科比精心打造了一档名为"科比门徒"6集的节目,旨在从中国挑选篮球精英并随科比前往美国接受培训。
Kobe is regarded as one of the greatest players in NBA history having won five NBA championships, one MVP award and made 18 All-Star appearances. His never-give-up spirit and cold-blooded determination has inspired generations of Chinese ballers and made him perhaps China's best loved basketball star. Kobe's only professional game in China was at the 2008 Beijing Olympic games, where he led the USA team to victory over China in the opening game.  He made a total of 12 trips to China in the past 15 years for Nike promotions and training camps.  In 2008, W+K produced a 6-episode-TV series for Nike titled "Kobe Mentu", meaning "Kobe's students", aiming at selecting elite Chinese basketball players to train with Kobe in the US.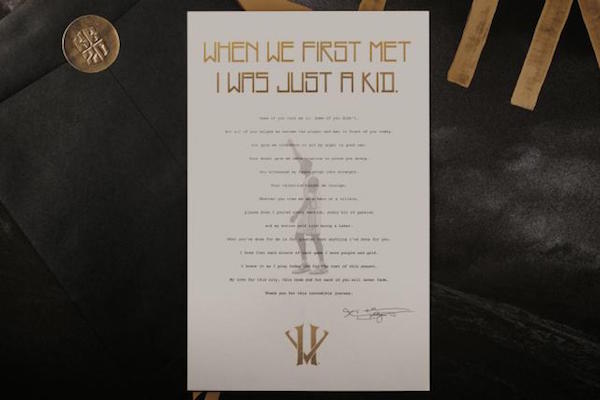 科比亲笔所写退役信|Kobe Bryant's Retirement Letter
4月14日,在科比最后一场比赛对阵犹他爵士队当天,耐克推出了由W+K波特兰制作的"指挥家"广告短片。在片中,科比化身指挥家,在赛场中央指挥着自己的死对头们进行了一场"恨"的大合唱。W+K在片中请来了科比在2008与09赛季总决赛的死对头,前凯尔特人球星保罗皮尔斯,以及指导他5次夺冠的前湖人总教练菲尔杰克逊。我们在广告片中甚至看到了一位身穿中国男子篮球队11号球衣(易建联)的球迷。
To mark Kobe's last game against Utah Jazz on April 14th, and the finale of their Last Season campaign, Nike released a film titled "The Conductor". Produced by W+K Portland, the spot sees Kobe playing a conductor, standing at the middle of a stadium for the last time, conducting a chorus of haters made up of opposition fans and players including Kobe's long time rival, former Boston Celtics player Paul Pierce. Phil Jackson, the coach that led Kobe to his 5 championships, also stars in this spot.  As a nod to his Chinese fan base, there is an appearance by a Chinese basketball fan wearing a No.11 China Basketball Team jersey(belonging to Chinese basketball player Yi Jianlian).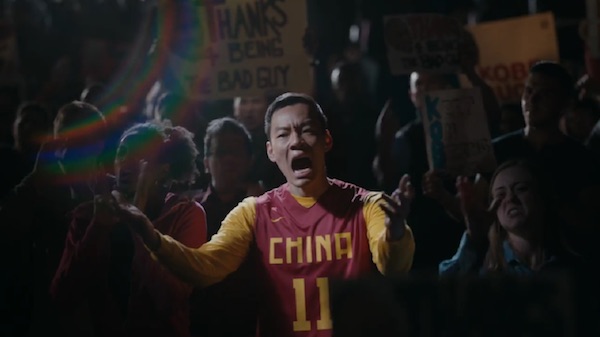 值得注意的是,在中国地区投放的"恨我,别爱我"广告与"指挥家"有着完全不同的出发点。不同于"指挥家"中死对头们对科比无法停止的恨意,"恨我,别爱我"则将这种恨意转化为一个激励球迷向科比看齐的标杆。
Notably, the Chinese spot "Don't love Me. Hate me." approaches the idea of hatred from a different angle.  Whereas "The Conductor" centres on hatred from opposition fans, "Don't love me. Hate me." challenges young ballers to raise their game, to live up to Kobe's greatness, to hate him for the hard work his high standards have necessitated.
本赛季早些时候的11月30日,科比正式宣布了本赛季将会是他的最后一个赛季。耐克随即开始紧锣密鼓的为他的最后一个赛季做宣传准备。耐克公司不仅将4月13日这一点定为"曼巴日"——该公司为科比取的外号,同时还邀请了旗下多位著名运动员参与拍摄了一段致敬科比的短片,其中包括勒布朗詹姆斯,罗杰费德勒,以及李娜。
Kobe first announced that this season would be his last on Nov. 30th, 2015, setting Nike's Last Season campaign in motion. First off, Nike dubbed April 14th the "Mamba Day", after the nickname they gave to Kobe in 2003.  They followed that by gathering their multi-sport roster of star athletes, including Lebron James, Roger Federer and Li Na, for a short tribute video.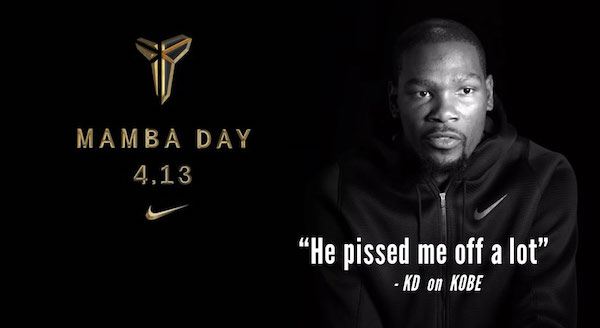 ​这是广告史上首次一家运动产品公司为其下球员的退役做如此大规模的宣传。耐克也曾为旗下退役的运动员们推出过广告与海报,但如此大规模的覆盖与宣传——包括三条广告,"曼巴日"的命名,无数张海报与铺天盖地的宣传——在历史上尚属首次。这也证明了科比在全世界球迷心中独一无二的地位。
Though Nike has produced campaigns around numerous sportsmen and women, Last Season, with three major spots, several posters, extensive exposure on TV and internet and a whole day named in his honour, is perhaps the largest scale campaign by a sports brand to mark a player's retirement.