OPPO Reno 5
OPPO Reno 5 latest advertising campaign will undoubtedly make you tap your feet. The main commercial film is a thirty seconds pick-me-up, with black and white shots of Chinese celebrities and a song that will play in your head on repeat. Without much copy, aside from the slogan "You shine in my eyes" in the end, it's the music that really ties together the visuals, delivering light, heartfelt vibes.
OPPO Reno 5的最新广告一定会让你禁不住打起节拍。此次活动的主宣传片是一部时长三十秒的亮眼短片,该片以黑白色调拍摄了多位中国明星,配乐节奏轻快,旋律动听,影片结束后还久久萦绕在观众脑海中。除了片尾的一句"在我眼里你会发光"之外,这部短片并没有多少词句,可以说整部片子是靠音乐将画面联系在一起,传递出轻松、发自内心的共鸣。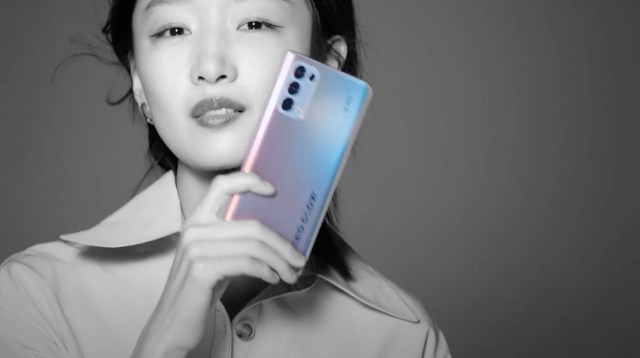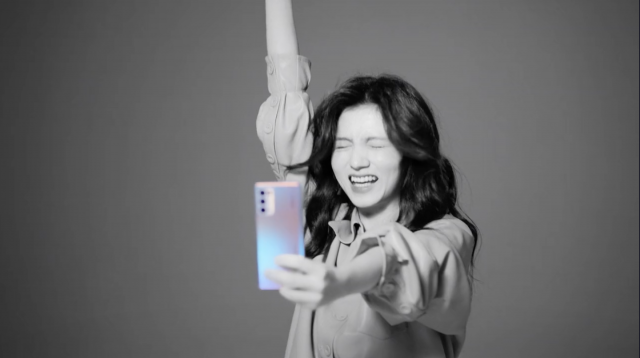 The song titled "You and me" is the recent collaboration of Monster Music and artist Paula Valstein, and a second OPPO case this year in the music studio's portfolio. Tasked with a seemingly simple initial brief to "find an intimate song, with a good vibe and memorable melody", the music production house went on a search mission. Among 15 selected songs, that were composed and produced at Monster Music, "You and me" won the client's heart. "I think we all were looking for a "personal expression", since our cellphone is a very personal thing to each of us, its a close and intimate relationship that we have with each other all day long. The lyrics in the chorus, "you and me" just worked really well with the film", shares Monster Music's producer Roy Shen Zoor.
这首名为《You and me》的歌曲是Monster Music工作室与艺术家Paula Valstein最近合作的新作,也是该工作室今年的第二个OPPO案例。本次项目最初的要求是"找到一首亲密的歌曲,要有良好的氛围和难忘的旋律",在接到这个看似容易的任务后,Monster Music开启了搜索任务。在Monster Music创作制作的15首精选歌曲中,《You and me》赢得了客户的青睐。"我想我们都在寻找一种'个人表达',手机对我们每个人来说都是一个非常私人的东西,它伴随我们度过日日夜夜,我们之间是一种密切的,亲密的关系。因此,副歌部分的歌词'你和我'(you and me)与电影内容就呼应得非常好。"Monster Music的制片人Roy Shen Zoor分享道。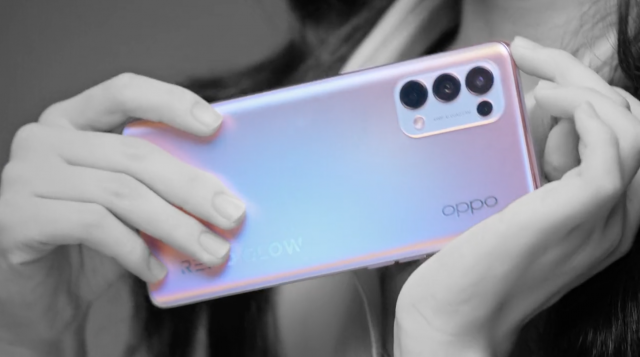 Monster Music is a high-end boutique music production company, that has worked on global music campaigns since 2012. They are right in their element working in the Chinese market, where they've created music for brands like Cadillac, VW, BMW, OPPO and others over the past two years. With a team of in-house composers and producers, they also collaborate with worldwide artists, and musicians. For this project, the studio joined forces with an acclaimed Tel-Aviv based singer-songwriter Paula Valstein, who writes very real and personal songs that touch wide audiences.
Monster Music是一家高端精品音乐制作公司,自2012年以来一直致力于全球音乐宣传相关活动。在中国市场,他们正以自己的方式发展,在过去的两年里,他们为凯迪拉克(Cadillac)、大众(VW)、宝马(BMW)、OPPO等品牌创作了音乐。除了一支内部作曲家和制作人组成的团队,他们还与世界各地的艺术家和音乐家合作。在此次项目中,工作室与著名身居以色列特拉维夫市的创作型音乐人Paula Valstein合作,Paula Valstein的作品非常真实且打动人心,能与广泛的观众产生共鸣。
OPPO Reno 3 pro _ Light On
Once the song was chosen, the project ran really fast. Unlike their first project for OPPO (for the Reno 3), this time around the studio only had to slightly adjust the master track to make the song work for the commercial film. For Monster's previous collaboration with OPPO, for the Reno 3, both the film and approach had a diametrically different style and was a much longer process. For that project, Monster Music wrote the track "Light On" from scratch. The upbeat electro song is a result of a much more involved process, that included music research, pitching the direction, writing the tune and recording the female singer artist in Australia. Roy shares that Monster Music team was impressed to find OPPO as a client who is very aware of how important the music is to a campaign. "It's our second campaign together, and we always have that unique bond with the client and the team, finding the right music direction, or music track that speaks perfectly with the film", adds Roy. To date, the minimalistic OPPO Reno 5 commercial film generated over 5 million views on brand's Weibo alone, and the full song is available on QQ Music and other channels.
一旦音乐敲定,接下来的工作就能快速进行了。与他们为OPPO Reno 3项目制作的配乐不同,这一次,工作室只需要稍微调整主音轨,这首歌就能与广告片完美契合。而在Monster Music之前与OPPO合作的Reno 3项目中,由于电影和方式都有完全不同的风格,因此过程要长得多。为了Reno 3项目,Monster Music原创了歌曲《Light On》。这首欢快的电子风歌曲,制作过程要复杂得多,包括音乐调研、确定方向、谱曲,以及在澳大利亚录制女歌手的演唱。Roy表示,Monster Music团队对客户OPPO印象深刻,因为OPPO非常了解音乐对广告宣传的重要性。Roy补充道:"这是我们的第二次合作,我们一直与客户和团队保持着独特的默契,找到正确的音乐方向,或音乐音轨与电影完美契合"。到目前为止,极简主义的OPPO Reno 5广告大片仅在微博上就获得了超过500万的点击量,而配乐的完整版也已上架QQ音乐和其他音乐平台。
–
PAULA VALSTEIN's Bio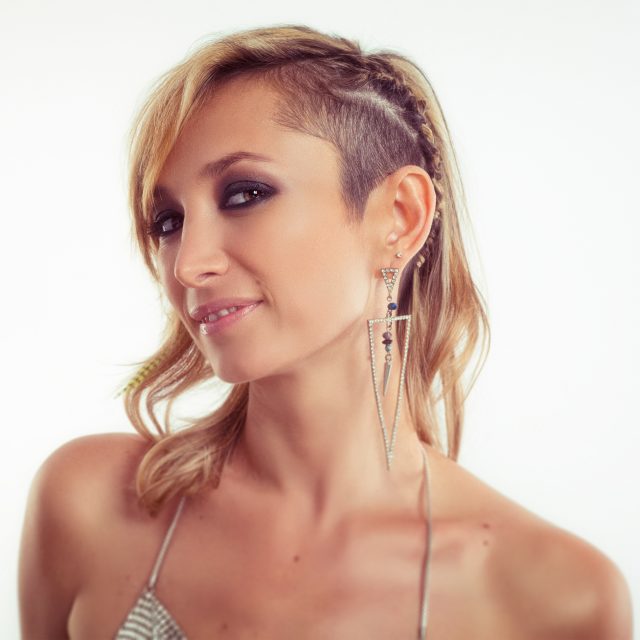 Paula Valstein
Paula Valstein's undeniable voice matched with a powerful sense of songwriting, has brought this Tel Aviv native all the way from Israel to New York while touching the lives of music lovers worldwide. Paula, now residing in Tel-aviv, Israel, has headlined various venues including The Blue Note, Joe's Pub, Rockwood Music Hall, CMJ Festival and the Steinway Piano Series at the Highline Ballroom in New York just to name a few.
The last few years Paula has been performing worldwide tours with her super band with such recording artists as Joan Osborne, Colin Hay (Men At Work), and New Orleans legend Dr. John. Paula also signed with a publishing company Strictly Confidential and a Sony label in Denmark Lifted house/disco wax.
Paula Valstein以色列特拉维夫本地人,凭她的富有影响力的歌曲创作及魔力嗓音,触动了全世界音乐爱好者,并从以色列"红"到纽约。Paula目前居住在以色列特拉维夫,曾在许多著名场合场地担任过主唱,包括Blue Note、Joe's Pub、Rockwood Music Hall,CMJ Festival,Highline Ballroom New York (施坦威钢琴音乐会)。在过去的几年中,Paula和她的乐队在世界各地巡回演出,与琼·奥斯本、科林·海伊(Men At Work)、新奥尔良的传奇人物Dr. John同台演出。Paula签约音乐出版公司Strictly Confidential,以及在丹麦索尼音乐旗下的Lifted house/disco wax。