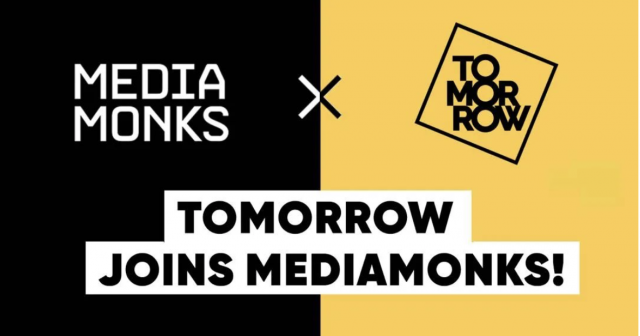 When we spoke to Dutch Rogier Bikker a little over two months ago, neither of us had any idea of the news that broke last week. TOMORROW, his agency, has merged with Sir Martin Sorrell's S4 Capital's international MediaMonks China office. From CEO of the first, he became the new Managing Director of the latter. So, TOMORROW is no longer independent. SHP+ talked once more with Bikker to understand the ins and outs of the merger.
两个多月前,我们曾采访过来自荷兰的Rogier Bikker,当时的我们完全没预想到即将到来的大新闻。TOMORROW,这家他一手创立的代理公司,近日与Sir Martin Sorrell公司S4Capital 旗下的MediaMonks中国合并,而他本人则从前者的CEO,变成了后者的常务董事。这么一来,TOMORROW就不再独立运营。SHP+于是又再次找到了Bikker,一探这场并购的前因后果。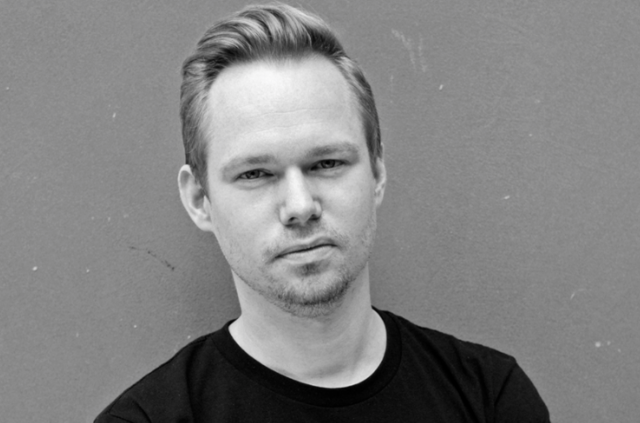 Bikker
"Like what we've discussed before, I was thinking of how to join creative and production together," Bikker says. "I dropped them a message, and our conversation started there. Both sides were super excited. We are what they were looking for in the Chinese market, and they are what we lacked at TOMORROW," Bikker says.
"上次我们讨论过,我在考虑如何将创意和制作结合在一起,"Bikker说道:"我给他们发了条信息,我们的对话就从那里开始了。双方都非常兴奋。我们正是他们在中国市场寻找的,而他们有TOMORROW所缺乏的。"
His strategy was always about content and, lately, about creating it in-house, with production expertise. Hence, the merge makes complete sense: TOMORROW comes in with the creative storytelling competence and a deep understanding of the Chinese social media landscape, while MediaMonks joins in with their production and execution ability.
他的策略一向是关于内容的,而最近,他仰仗专业的制片经验,开始在公司内部创造内容。由此看来,这场合并可谓合情合理:TOMORROW带来了创造性的讲故事能力和对中国社交媒体前景的深刻理解,而MediaMonks则带来了他们出色的制作和执行能力。
MediaMonks is also a global network. It allows Bikker and his team to tap into global capabilities, something they couldn't do before. "We can think bigger. Suddenly, we have an endless list of cases and ideas that we can use. Some of our clients are already excited. They're like, 'wow, can you guys really do that?" he laughs.
MediaMonks还带来了他们的全球资源网。Bikker和他的团队从此就能够利用这些全球性的资源和影响力,这是他们之前所没有的。"我们的格局变得更大。一夜之间,我们就有了一长串可供选择的案例和想法。我们的有些客户已经很激动了。他们说,'哇,这你们真的也能做到?"他笑着说。
Meet TOMORROW x MediaMonks
Bikker was particularly impressed by the high level of synergy across the international branches of MediaMonks, something rare for global networks of similar size. "We are now talking with their offices in South Korea, Singapore, Tokyo, and we all work as a team, sharing resources. There's no competition," he says.
尤其令Bikker印象深刻的是MediaMonks国际分支机构的高度协同,这在类似规模的全球网络中是罕见的。他说:"我们现在正与他们在韩国、新加坡、东京的办公室进行沟通,我们都像一个团队一样工作,共享资源,没有竞争。"
Six-year-old TOMORROW is well-known as one of the few foreign remaining independent creative agencies in China and mainly catering to foreign brands. Naturally, it caught the attention of some big fish—or sharks—that might be lagging a little behind the trends.
今年六岁的TOMORROW是中国仅存的几家主要服务外国品牌的外国独立创意机构之一。自然,它会引起一些可能落后于潮流的"大鱼"或"鲨鱼"的注意。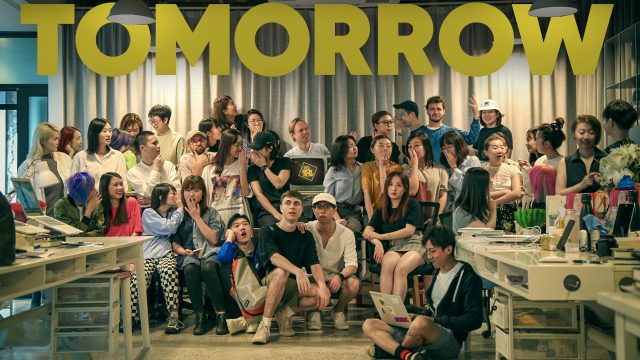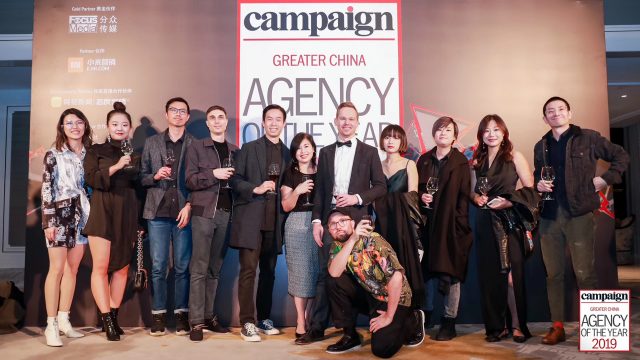 "Many of the big networks are struggling. They lack creativity and talent. They lack the magic of things," Bikker says. "So they're always looking around to acquire little 'lightbulbs' like us. I've met pretty much every major network agency in the last few years. Usually, M&A and finance people lead these conversations. They're never exciting. I felt like they would eat me alive. That is what it feels like."
"许多大型企业组织都在苦苦挣扎。他们缺乏创造力和才华。他们缺乏创造奇迹的东西,"Bikker说。" 所以他们总是四处寻找像我们一样的小"灯泡"。在过去的几年里,我几乎见过所有大型的代理企业和组织。通常,并购和融资人员会主导这些谈话。这没什么让人心动。我总觉得他们会把我生吞活剥。就是这么一种感觉。"
Even if TOMORROW is being completely rebranded into MediaMonks, Bikker is not bothered. As he has claimed before, people and talent build DNA, not branding. His team is staying, along with his well-established clients, and everyone is happy with the merge.
就算TOMORROW会被重新包装吸纳进MediaMonks,Bikker并没有很介意。就像他曾告诉我们的那样,他认为是人和才华造就了DNA而不是品牌本身。他的团队还在,他关系融洽的客户还在,大家对这次合并都很满意。
"It's only been four days since we merged, and we're already combining the work with three clients. The plan is to move to a new office in April. By the time we move, it will be just one team. Neither of us is very big right now. But by April, who knows?"
"我们合并才四天,已经就三个客户的工作展开合作了。我们计划在四月份搬到新办公室。等我们搬家的时候,就是一个团队了。我们俩现在都不是什么大人物。但到了四月,谁知道呢?"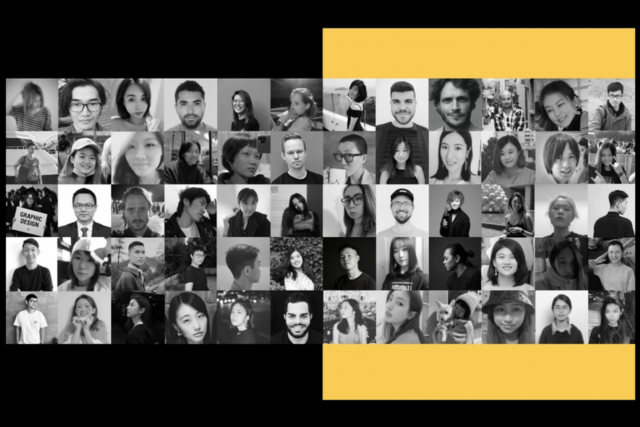 At the moment of merger, TOMORROW's team consists of 50 people, and MediaMonks Shanghai —25. In Shanghai, they want to build something similar to Amsterdam's MediaMonks office. Somewhere central, with a studio space where they can shoot all day. "We are still discussing if it makes sense to have a studio. But it doesn't matter. I still want to do it. My focus is still on content. That's essential to us," Bikker says.
在合并的时候,TOMORROW的团队有50人,而MediaMonks在上海有25人。他们想参照MediaMonks在阿姆斯特丹的办公室,在上海建立新的工作点。最好是市中心的位置,工作室的空间需要满足从早到晚的摄制需求。"我们仍在讨论成立工作室是否有必要。但这并不重要。我还是想做。我的重点仍然是内容。这对我们来说至关重要。"Bikker说到。
For Bikker and his team, it's exciting to have a worldwide production powerhouse supporting their wildest dreams. However, one should remember that TOMORROW was a small but bright agency, with an enviable hands-on-approach attitude and the Chinese Gen Z know-how. On the other hand, five years in, MediaMonks is still not a known name in China and has yet to leverage the local market the same way it leverages foreign markets. For them, it's also exciting—perhaps even more—to merge with a smaller yet witty team that can add freshness to their business and help with polishing off their Chinese allure.
对于Bikker和他的团队来说,有这么一家享誉国际的著名企业来支持他们的远大梦想,是一件激动人心的事。当然,大家也不能忽略,TOMORROW是一家规模不大但前途光明的公司,他们亲力亲为的态度令人羡慕,他们还懂得如何抓住中国Z世代的心。另一方面,5年过去了,MediaMonks在中国仍然不算一个知名品牌,它还没有像在国外市场那样在中国市场游刃有余。对他们来说,与一个小而美的团队合并可能更令人兴奋,这不但能为他们的业务增添新鲜感,还助于提升他们在中国的吸引力。