Celebrating one Valentine's Day is not enough in China. In addition to February 14th and the traditional Qixi holiday in August, romance also dominates on May 20th. Tracing its origins to the numeric expression of the date 520(wu er ling), which is pronounced very similarly to "I Love you" (wo ai ni). With the power of the internet and social media, the day quickly developed its way into mainstream culture as the day of love. China's unofficial Valentine's Day gives brands another opportunity to play on the audience's heartstrings with love-centered commercials. We've picked a few spots that flip the conventional narrative on what romantic love is, highlighting that all types of love are worth celebrating.
在中国,只过一次情人节似乎并不足够。除了每年2月14日的情人节和8月左右到来的七夕节,5月20日也是充满浪漫气氛的一天。520情人节的起源,是因为这三个数字的发音非常接近"我爱你"。在互联网与社交媒体的推波助澜下,520很快便跻身于主流文化,成为了情人节之一。而这个非官方的情人节则给了品牌们一个好机会,让他们能通过浪漫又充满爱意的广告,再次波动观众们的心弦。今天,我们挑选了几部不走寻常路,跳脱传统浪漫套路的影片与大家分享,这些影片通过各自的新鲜创意,向我们展示了:任何一种爱,都是值得庆祝的。
 TMALL x Li Yinhe 
 天猫 X 李银河 
Agency 代理:Goodidea 赞意
Production 制作公司:One Culture 易壹影视
Director 导演:LOCK
Titled "Golden Age of Love", the spot sends the viewer on a 2,5 minutes emotional journey that starts with a question "What is love?". The creative was developed by Goodidea, also the agency behind the spot "there's no formula for love, and neither is for love-centered marketing". For this commercial film, they've invited a sociologist, sexologist and gender studies pioneer Li Yinhe to write an unusual love letter. Brought to life by Beijing-based production house One Culture, the commercial film combines local and foreign-looking scenes with subtle product placement and poetic copy, voiced-over by Li Yinhe's soothing voice.
这则广告名为《爱情的黄金时代》,它以一个问题开始:"爱是什么?"带领观众经历了一段2.5分钟的情感之旅。该片由赞意构思创意,由北京制片公司易壹影视制作,赞意也是这则广告的代理"爱没有统一的公式,以爱为主题的广告也没有统一的配方"。这部广告邀请到了社会学家,性学家和性别学先锋李银河老师参演,片中李银河老师为爱写了一封与众不同的情书。影片的场景非常国际化,中外演员与场景都有出现,产品广告的植入巧妙又诗意,李银河老师也用自己温柔舒缓的声音为该片出演了旁白。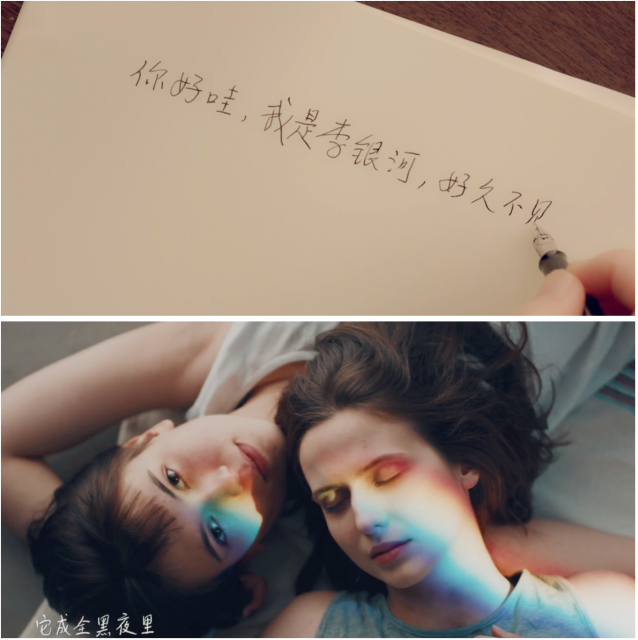 Li Yinhe, who is also known as a long-time LGBT activist, and regularly advocates for same-sex marriage bill, does not read a single direct line concerning queer love. Surprisingly, however, the very brief displays of affection between two men and two women survived not only in director LOCK's cut, but also remained in the client version released on Weibo as well. The commercial film generated over 20.5 million views on Weibo, until now staying the third most popular video on the platform's daily ranking of videos.
李银河是一名长期的LGBT活动家,经常倡导同性婚姻法案,虽然她在片中没有读到任何关于酷儿爱情的内容。然而,令人惊讶的是,两男两女之间短暂的感情流露不仅在LOCK导演剪辑版中留存了下来,在微博发布的客户版中也保留了下来。这广告在微博上获得了超过2050万的点击量,到目前为止一直是微博每日最受欢迎视频排名的第三名。
 PROYA 
 珀莱雅 
Production 制作公司:片见&影调
Director 导演:周玉祥
"It takes courage to love, it takes courage not to love" declares the recent commercial for cosmetic brand Proya. After their viral "Gender is not a limit, prejudice is" spot, the beauty brand keeps exploring big themes in their adversing campaigns. This time, the commercial seeks the answer to the question "Why do we need romantic love?" Zhou Yuxiang, who also directed Proya's "Gender is not a limit" commercial, switches to a less documentary-style aesthetics for this spot. Produced by Hangzhou Company 片见&影调, through the series of scenes that hint at stories with different characters, the commercial drives the message home: Romantic love is not a necessity in our lives, but love is.
"当你敢爱,也敢不爱"是美妆品牌珀莱雅最新广告中的大胆宣言。在之前爆红的广告《性别不是边界线,偏见才是》播出后,该品牌在广告中仍在持续讨论更大的主题。这一次,他们在广告中想要找到的答案是:"我们为什么需要爱情?"《性别不是边界线》影片的导演周玉祥也是这部广告的导演,而这一次他尝试了不那么纪录片式的风格。这部广告由制片公司片见制作,通过一系列场景暗示了不同角色的故事,向我们传达了一个观点: 浪漫的爱情不是我们生活中的必需品,爱才是。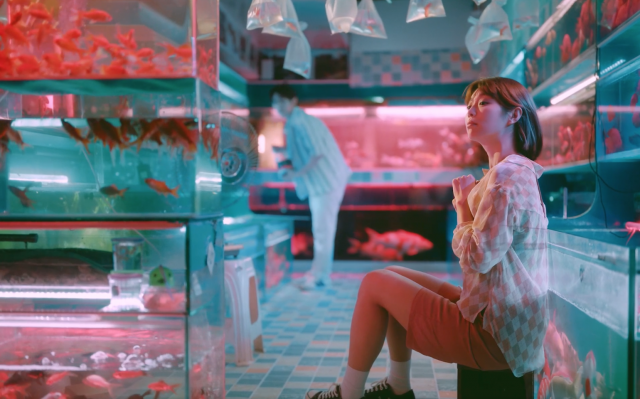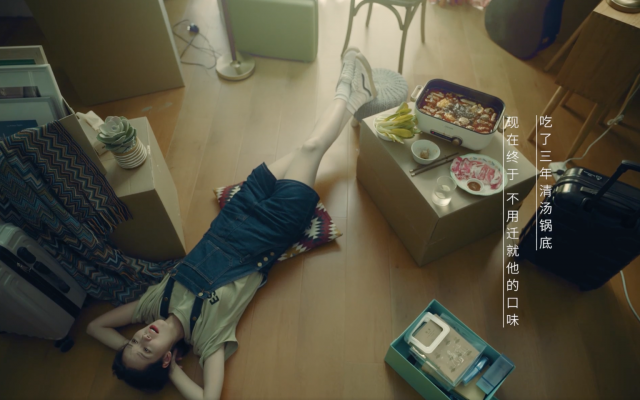 CHANDO 
 自然堂 
Agency 代理:SG胜加
Beauty brand Chando wrapped its 20 years anniversary film and May 20th promotion into one commercial film. Part of the brand's social media campaign under hashtag #520 I love me#, the spot focuses on a story of a young woman, called Li Wu. Similarly to the idea behind 520 sounding similar to "I love you", the main character's name sounds  like "present" in Chinese. That wordplay becomes the driving plot for the story of Li Wu finding her voice. The campaign was envisioned by agency SG. In the film, our main heroine walks away from a marriage proposal. A move some would consider incredibly brave. But after all, the audience can only judge her lover by his proposal words; "Would you be my Li Wu (my present) forever?" even though he despises the main character's cat. We see Li Wu reply to him saying "I'm not your present, I'm my own present", sending the powerful message that loving oneself is the most important kind of love. But the filmmakers still found a way to keep the ending ambiguous enough to also leave the room for the hope of romantic love winning out at the end of the day.
美妆品牌自然堂将其20周年纪念电影和5月20日的促销活动打包成了一部广告片。作为该品牌在#520我爱我#社交媒体活动的一部分,这则广告关注的是一个名叫李悟的年轻女子的故事。和520谐音"我爱你"的概念相似,主角李悟的名字在中文里听起来像"礼物"。而这个谐音梗则成为了推动剧情,帮助李悟找到自己的关键。这次的营销活动由代理SG胜加策划。影片中,我们的女主角没有回应男友的求婚,这一举动,在不少人看来都是相当有勇气的。但作为观众,我们只能从男友求婚的只言片语中猜测他的品性。虽然男友不喜欢女主的猫,但还是向她求婚说:"你愿意永远做的我的李悟(礼物)吗?"我们随后看到李悟说:"我不是你的礼物,我是我自己的礼物,"这句话非常有力量,它提醒我们自爱才是最重要的爱。不过,导演仍然通过开放式的结局,为浪漫与爱情留下了一丝转机,或许爱情会战胜一切,有情人能够终成眷属。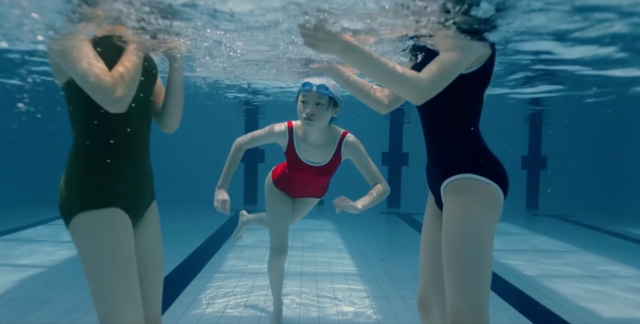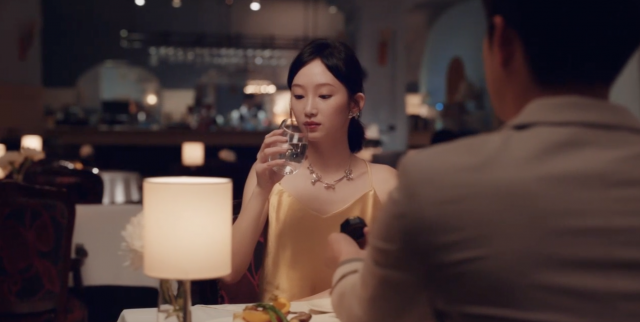 The next wave of love themed films is scheduled to flood the Chinese advertising industry in August, stay tuned.
下一波爱情题材的广告片将于8月席卷中国的广告业,请大家持续关注我们,分享更多的浪漫与精彩。