Client Siemens' brief for this project was a 2 to 3 minute brand film introducing their new smart home system in an approachable, engaging way.
西门子这个项目的brief是一部2到3分钟的品牌影片,以平易近人、引人入胜的方式介绍他们的新智能家居系统。
With a background in KV and stills shooting, production house Ukon has developed strong relationships with Siemens and clients of similar standing. As well as production and post UKON has a strong in-house creative department which worked with the client over an extended period to develop the project. This and the early involvement of director Richard Hughes were key assets for a client whose marketing is usually more to-business than to-consumer, and so were open to guidance on how to appeal to a general audience.
拥有KV和平面拍摄背景的资深制作公司宇群与西门子及其他相当级别的客户建立了牢固的合作关系。除了制作和后期部门,宇群的内部创意部门与客户一起花了很长一段时间来开发这个项目,后来导演理查德·休斯(Richard Hughes)也很早介入并参与到创意部分。对客户来说这是至关重要的,因为客户的营销通常更多的是对企业而不是对消费者,因此他们对如何吸引普通消费者持开放态度。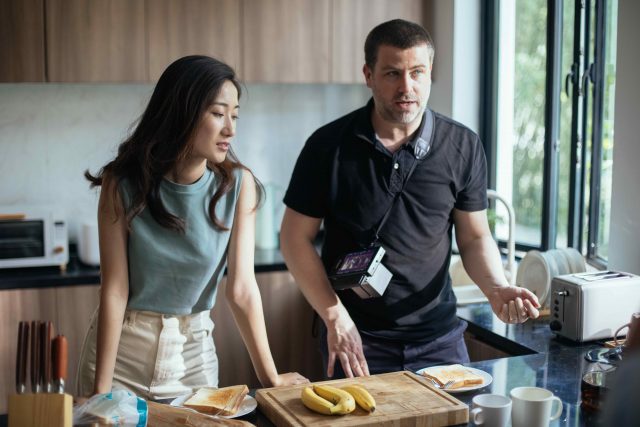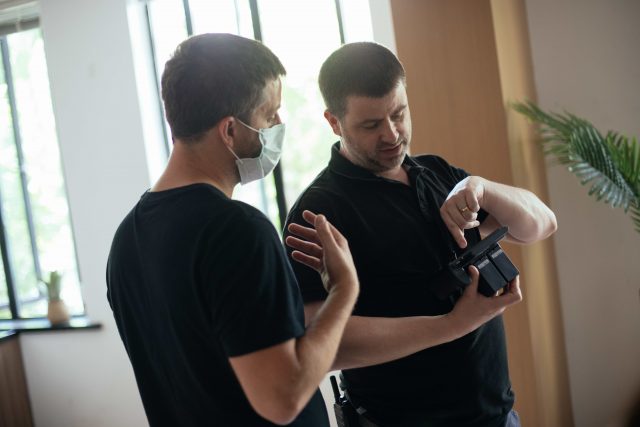 Through this process the film concept agreed upon was a character-led mini-movie portraying a several years in the life of a young family, with the Siemens smart home system a background character supporting them on their life journey.
通过反复推敲,形成了最终的影片创意:一部以人物为主导的迷你电影,描绘了一个年轻家庭的成长历程,西门子智能家居系统是他们这段人生旅程中不可或缺的一部分。
The client was clear from the start about wanting a realist, human-centric style for the film in keeping with their brand's German origins and to make the high-tech product relatable for consumers. This fit the director and creative team's instincts and everyone was of one mind on the desired final film: realistic, warm and people-focused, in camera work, locations, performances and so on.
客户从一开始就很明确,要求这部影片具有现实主义、以人为中心的风格,与他们品牌的德国血统保持一致,并使高科技产品与消费者产生共鸣。这符合导演和创意团队的直觉,主创人员对想要的片子抱有一致的想法:写实、温馨、以人为本,要通过摄影、场景、表演等尽最大努力体现出来。
Production realities meant that the film needed to be shot on one day on one location while working around a KV shoot. This presented a significant practical challenge, but one perfectly suited to director Richard Hughes' skillset and working style. Based in China for several years and speaking fluent Chinese, he has worked in documentary and feature films as well as commercials, and as a producer and 1st AD as well as director. He is his own editor and pre-vizualizes and plans his projects thoroughly in order to cope with hectic schedules whilst allowing for inspiration to strike on the day.
制作的现实条件迫使整个拍摄要在一个场地一天之内拍完整个短片同时还要完成KV的拍摄任务。如此有限的时间和海量的拍摄内容对任何制作团队都是一个重大的挑战。导演理查德能说一口流利的中文,工作涉及纪录片、故事片以及广告行业,对于制片人、第一副导演以及导演的工作游刃有余,同时他也剪辑自己的片子。他对拍摄具有预见性、前瞻性,以确保拍摄顺利进行,不在现场浪费任何时间,同时也不错过任何新的灵感和奇思妙想。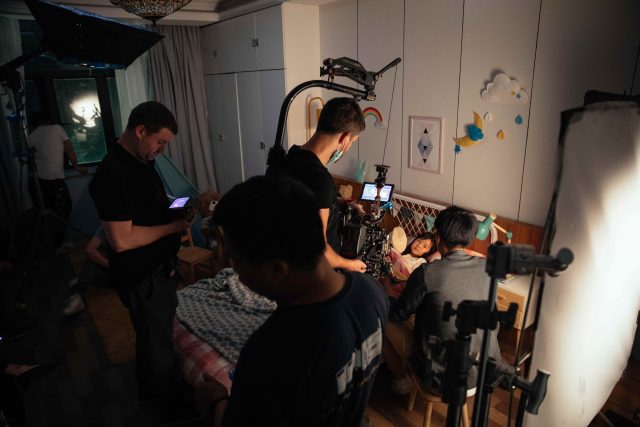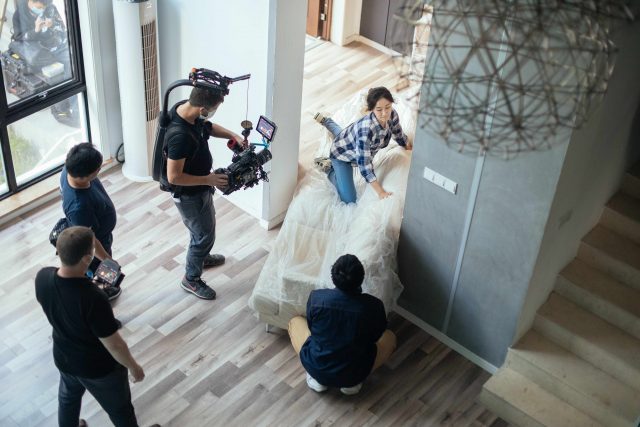 The project's creative and production challenges are why Richard wanted to work with Paul Morris as DP. In addition to being great visually Paul works in documentaries and features as well as commercials, so creates great images, works efficiently, has great narrative sense and is comfortable working with actors. Paul worked closely with his camera and lighting crews to tackle the time and space challenges of the shoot, and Richard was also lucky to have on board regular collaborators production designer Josie Cheng and stylist Vivian Hao, who are both great creatively and were up for the challenge of achieving an ambitious film in testing conditions.
该项目的创意和制作挑战正是理查德希望Paul Morris来担任摄影指导的原因。和导演理查德一样,Paul在纪录片和故事片以及商业广告中有丰富的工作经验,工作效率很高,画面优美,具有很强的叙事感,并且与演员合作很顺利。Paul与他的摄影、灯光团队合作密切,以应对拍摄过程中时间和空间的挑战。此项目的美术是跟导演理查德经常合作的美术指导Josie Cheng,造型师郝丽华,他们都很有创造力,事先做好了充分的准备,以应对这一部雄心勃勃的影片的挑战。
The end result – shot on schedule in one day – is something the whole team, from creative, crew, production and client, are very proud of – to the extent that the client has requested an English voiceover version to promote the smart home system globally.
影片在一天之内顺利完成拍摄,整个团队,从创意、剧组、制作到客户,都非常自豪。成片得到了客户的高度赞扬,以至于要求在全球推广智能家居系统的英语画外音版本。