There's something quite moving and startlingly fresh about Chinese brand Kami's latest ad.
Directed by French Director Muriel Lacalmontie, and produced by creative agency 25 HOURS, the spot – which is marketing a range of organic detergents – offers somewhat of a creative rarity among the classic and tested visual approaches of most ads in China. The overall results feel remarkably fresh, and also stand as a sign that Chinese clients might be slowly opening up to new filming and casting methods.
In the span of 50 seconds, the feature manages to capture human moments in a very natural way. Although it's a laundry liquid it is trying to sell, none of the trite cliches one would expect are to be seen. Instead, the commercial is stripped down to a few simple and intimate shots of normal people going about their normal lives.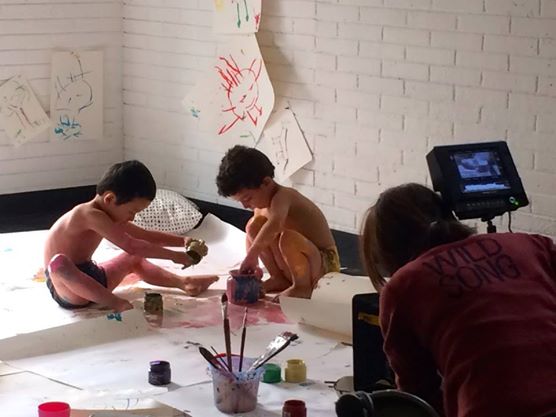 French director Muriel Lacalmontie (Right 1) is in control of the set 
"Kami isn't well-known in China yet, its detergents are more expensive than the competitors'- being organic and all natural – and the market is already incredibly saturated with products from other brands." says 25 HOURS ECD Lei Tao.
This presented a major challenge for the creatives – they had to come up with a different concept and angle to draw the audience's attention.
Focusing on honest values and the purity of the product for sensitive skins seemed the most effective way to meet the challenge.  Clothes are the "closest layer" to skin, almost a second skin. According to scientific research 1/3 of the world population has very sensitive skin. Organic products are thought of as the best to take care of any sensitive skin, especially that of kids and babies. The tagline, in this respect, is perfectly appropriate: 'Good for your clothes, good for your skin.'
Aiming to highlight Kami's natural qualities, the client and 25 HOURS opted for black and white film, another decision that differentiates this ad from the competition.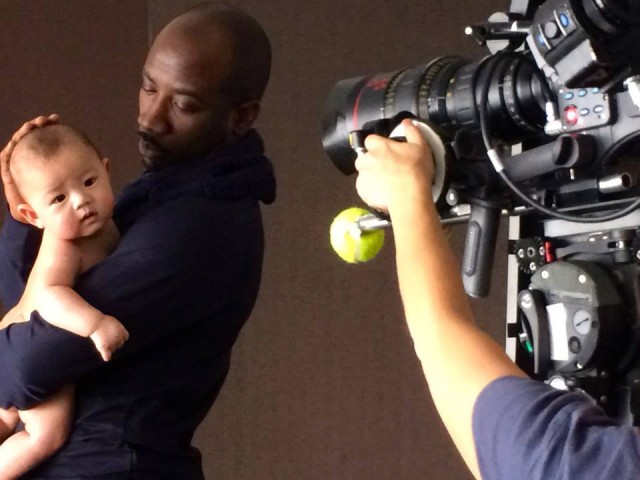 "Black and white film can help enhance the visual appeal of a feature." explains Lei. "It emphasises texture and softens imperfections, but also gives out a more 'expensive' look to the spot, thus matching the premium quality of the product it sells." Indeed, the final impression is that of a feel-good, squeaky-clean world.
Raising a new bar for commercials of this kind in China, the ad also features different skin types: white, Asian and even black – still a rare choice in the PRC – creating a sweet piece of film that could work just as well in any other market.
It might be selling detergents, but Kami's commercial is rather groundbreaking in its less than a minute long emotional journey.
Credits
Agency: 25 Hours Ad
Creative Director: Tao Lei 陶磊
Director: Muriel Lacalmontie
Production: WE Production
Executive Producer:Tanya Wu
Producer: Xiao Lei 肖磊
DOP: Nicolas PETRIS
Art Director:Zhang Tian'an 张天恩
Gaffer: Chen Yonglu 陈永禄
Editor: Jin Di 金镝
Post Production: Redwhiskers