Don't worry this 13-minute spot about a career woman forced to relive a day in her life has a happy ending.
用13分钟展现职业妈妈的一天,别担心,这次的循回故事是快乐结局。
---
It's been 26 years since the tragicomedy classic "Groundhog Day" hit the cinemas, but the metaphor of living with ourselves over and over again turns out to be so potent, it continues to inspire film and ad makers until now. Haier's "Glorious Day" ad is a recent example, depicting a woman so busy with her career pursuits, she doesn't notice how much of a toll it's taking a toll on her family life.
二十六年前有一部经典悲喜剧电影《土拨鼠之日》,用主人公的经历比喻我们一遍又一遍重复的人生,这种感受强烈刺激着观众,并且现在也一直在给电影人和广告人带来启发。正如海尔最近的广告片《非满分妈妈》,描写一位忙于工作的女性,没注意到这给她的家庭生活带来了恶性循环。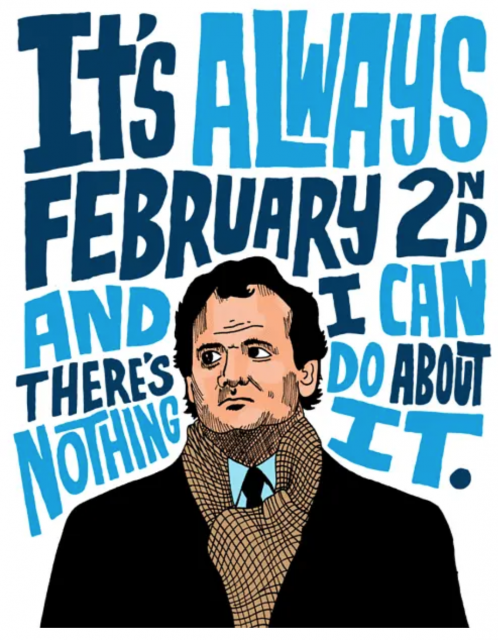 You have to hand it to Haier— the brand spared no effort to insert the idea of the essential role its appliances play in modern families' happiness in this film. We see a successful female sales exec, who can't attend her daughter's parents' meeting because of a huge presentation, and that's where her problems start. Every day she wakes up to November 11 again and again. This also means that again and again, she has to deal with faulty home appliances that only add to the stressful day.
通过一支影片触及这个问题,海尔不遗余力地将其家用电器在当代幸福家庭生活中扮演重要角色这一想法植入其中。影片描述一位成功的女性销售人员,因为要在11月11日这一天在公司做一个重要演讲而无法参加女儿的家长会,这成为了问题循环往复的起点。每天早上她醒来后都会重复地过这一天的生活,也就不得不一遍又一遍地解决这一天中因家用电器使用而引发的家庭矛盾,这些矛盾让她的"演讲日"变得非常不顺利。
She finally breaks the circle upon attending the school meeting, where her daughter reads an essay about how mom is failing her in front of the room full of parents. The woman later revises her big presentation with the message that "successful work is not everything, we must not neglect our families", and that understanding, along with reequipping their affluent apartment with Haier's smart appliances, restores family happiness.
最后,女主人公最终因为参加了女儿的家长会而打破了这个循环。在家长会上,女儿在全班同学家长面前朗读了自己的作文《不及格的妈妈》,讲述她的妈妈如何不让自己做喜欢的事。会后,女主角决定修改自己的演讲,在台上转而告诉同事们,满分工作不是一切,家庭不容忽视。她明白了这个道理,也给家里换上了新的海尔智能家用电器,让全家重新回到幸福生活。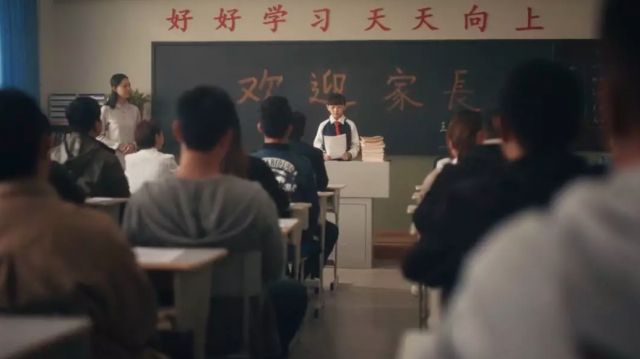 The video is produced by a Hangzhou-based 壹橙贰青 (without the official English name, we'll go with the rough translation One Orange Two Green), and directed by Chen Liyan. This production house already has work for Haier in their portfolio—including a recent commercial film for Tmall promo , and this spot for the Haier collaboration with a reality dance show. Though they worked previously with One+, this time there's no creative agency credited in "Glorious Day". As well as directing the film, Chen Liyan co-wrote the screenplay for it too, and perhaps there was no one by his side to point out that the main character is a bit too much.
这部微电影由杭州壹橙贰青公司制作,导演陈立言。该公司之前就为海尔制作了广告,包括天猫推广片以及这支与舞蹈类真人秀合作的片子。海尔这次的《非满分妈妈》没有创意代理参与,其之前曾与One+公司合作。导演陈立言同时参与了剧本撰写,或许身边没有人指出这位主角写得有点过。
The message "Glorious Day" sends is loud and clear— in the everyday chase for success, we often misplace priorities. However, did the film absolutely have to tell this story with such stereotypically exaggerated characters? The problem is not only that the main protagonist is not a good mom. She rudely shuts her husband up and has outbursts at her subordinates – while maintaining complete professional composure in from of the bosses— the scenes of all her other interactions show she is not a good person. The commercial film may not have caused a backlash yet, but in a society where women struggle to smash through the glass ceiling, at the same time battling with reportedly prevailing views that women should value family over career, they could do without this sort of 'cautionary tale' portrayal.
《非满分妈妈》的信息传递清晰有力——我们每天在追逐成功的时候,通常错误地安排了优先工作。那么,该片是否必须完全用这种典型夸张的角色来讲述这样一个故事?问题不仅在于这我主角不是个好妈妈。她粗鲁地让丈夫闭嘴、对下属咆哮,同时又在领导们面前表现地非常沉着,她所有的行为都在说明她首先不是一个好人。也许该片尚未引起反对的声音,但在这个社会上,女性努力想要突破"玻璃天花板",同时还要与"女性要以家庭为重"这样的普遍认知抗争,制作团队其实可以不必采用这种"劝告式"的呈现方式。
CREDITS 制片团队
Clients 客户:海尔 Haier
Production 制作方/出品方:壹橙贰青
Director/Screenwriter 导演/编剧:陈立言
Executive Director 执行导演:抖点葱
Executive Producer 监制:大娃
Producer 制片人:Miko
Editor/Post Production 剪辑/后期制片:弋颜
Editors 剪辑:俞炜巍__Tanc, 陈天艺
Camera 摄影:冯晨光
Montage Director 剪辑指导:董北
Art Director 美术指导:谈天
Screenplay/Planning 编剧/策划:阿玛
Art 美术:钟欢
Sound Design 声音设计:山禾北人
Color Correction 调色/DIT:燃点影视科技
Makeup/Stylist 化妆师/造型指导:刘长博